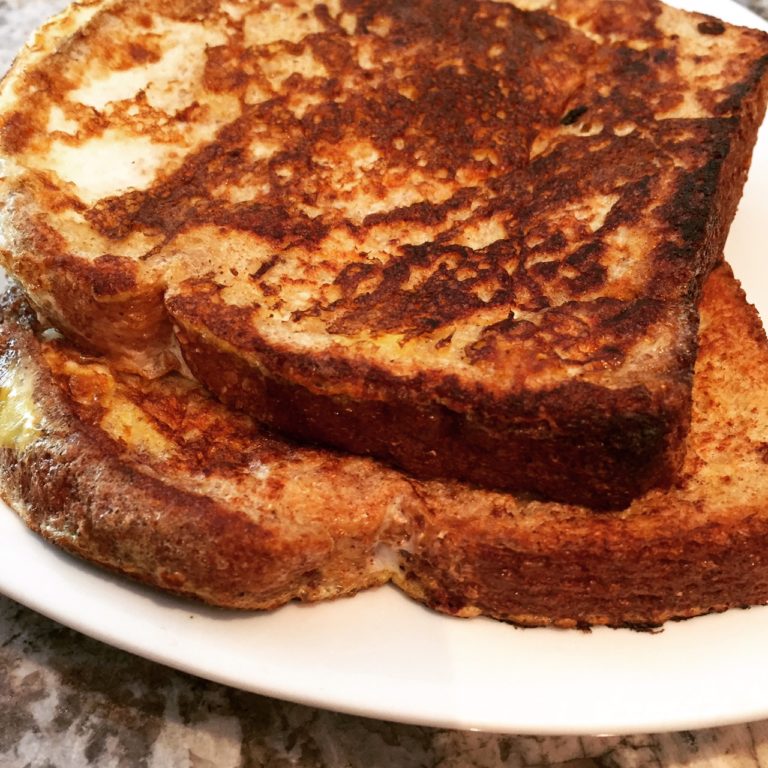 French toast is an easy way to help boost your little one's protein and whole grain intake. Instead of the traditional recipe, substitute white or French bread for 100% whole grain bread. You can also sprinkle fresh fruit such as sliced bananas or fresh berries on top for an added health boost.
Ingredients:
2 slices 100% whole grain bread
1 large egg
½ tsp vanilla
1 tsp cinnamon
1/8 cup milk
In a large bowl, whisk egg and add in milk, vanilla, and cinnamon. Stir to blend evenly. Dip each slice of bread into the egg mixture until evenly coated on both sides. Place bread in a skillet or pan over medium heat. Allow bread to toast and egg to cook through, then flip and cook evenly on the other side. Serve warm with fresh fruit, whipped cream, or a dash of agave or honey.