Pizza anyone? If you are craving a sweet and savory snack, why not make my super simple PEANUT BUTTER & FRUIT DESSERT PIZZA!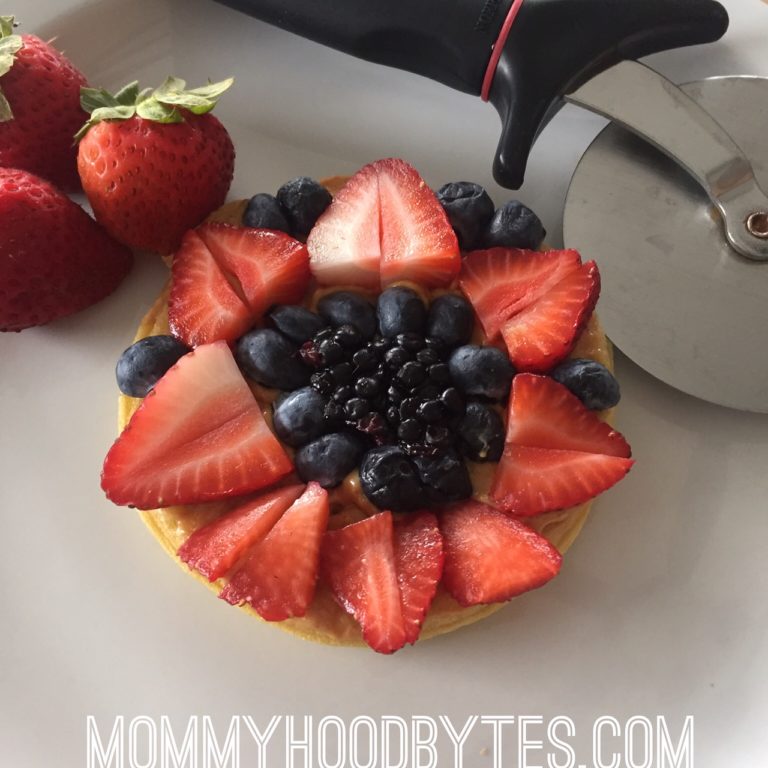 In just 5 minutes, you can make this pizza for yourself or make one for every member of your family. It's so easy, you can even enlist the little ones to help!
Not only does this 'pizza' look and taste delicious, but it's good for you too! Packed full of healthy monounsaturated fats, antioxidants, whole grains, and fiber, you can't go wrong with this dessert. With only 100 calories per serving, you can't go wrong! 
INGREDIENTS
1 whole grain waffle
¼ cup sliced strawberries
¼ cup blueberries
¼ cup blackberries
1 Tbs natural peanut butter 
DIRECTIONS
Spread peanut butter over a warmed waffle. Place sliced fruit on top in your favorite design. Serve warm or chilled. Makes 2 servings. 
NUTRITION per serving (makes 2 servings)
100 calories, 4 grams protein, 12 grams carbs, 4 grams fat