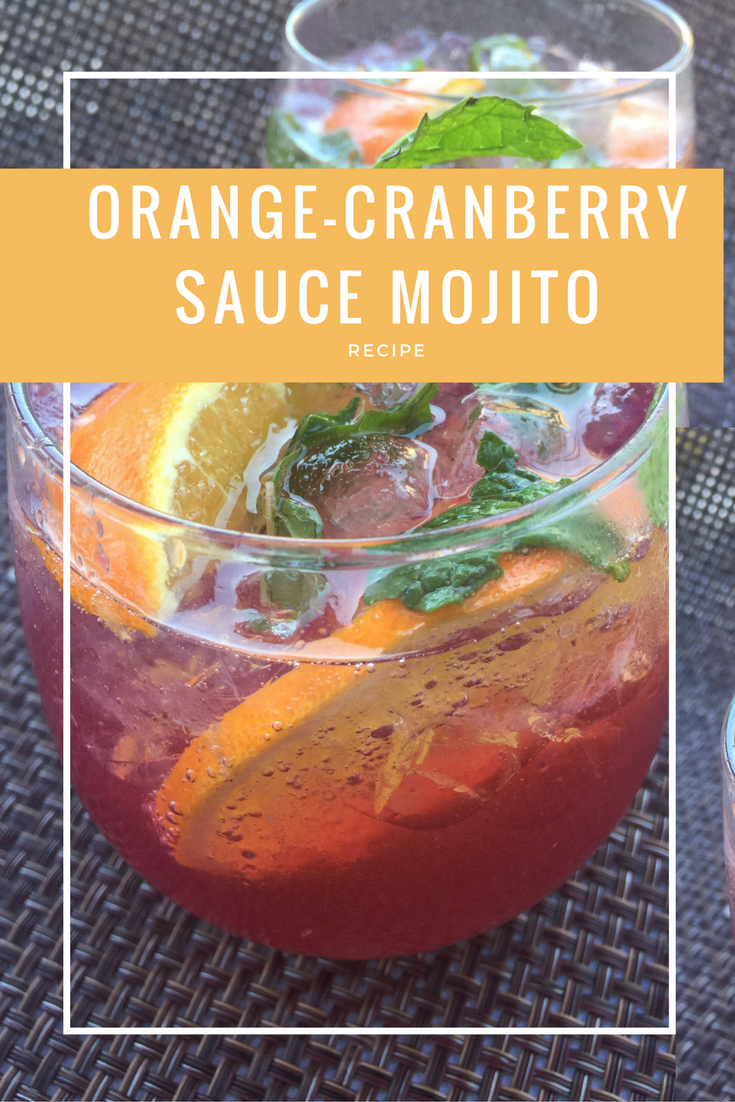 It's Thanksgiving Eve! What does that mean? Well for some of us, it's one of the biggest party nights of the year. For those of us with a toddler and infant, it means staying home, having one cocktail and going to be early in the hopes that no one will wake me up before 4AM. Things sure have changed in the last five years, but I wouldn't have it any other way 🙂 Sure, I won't be throwing drinks back and sleeping in until the afternoon, but that doesn't mean I can't enjoy a festive drink to kick off the holiday. And I figured you may want to try out a new beverage as well.  It is Thanksgiving after all and I am so thankful for each one of you that takes the time to read my blog, comment, and let me know how you are doing with your health goals throughout the year.
So I wanted to celebrate you. I enlisted my intern Kelly for the very tough job of taste testing a variety of holiday cocktail recipes to find the perfect refreshing, yet not too high calorie, mixture that your taste buds will love. I know it was a dirty job, but someone had to do it, right Kelly? After painstakingly sipping on cocktails over the course of this past week, I think she came up with an amazing combination- The Orange-Cranberry Sauce Mojito. Not only is it beautiful to look at, but it tastes like Thanksgiving in a glass. Cheers!
Whether you are celebrating this Thanksgiving with family and friends or relaxing on your own, why not sip on this mojito while reflecting back on all you are thankful for this past year. What are your cocktails to enjoy as you celebrate the holiday season?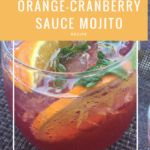 Orange-Cranberry Sauce Mojito
Ingredients
4

tbsp

whole cranberry sauce

8-10

each

mint leaves

4

each

orange slices

3

ounce

rum

2

tbsp

orange juice

4

ounce

sparkling club soda

ice
Instructions
Divide ingredients among two glasses. Put cranberry sauce, mint leaves, and orange slices at the bottom. Muddle ingredients and mix well.

Add rum and mix. Add ice, orange juice and club soda. Gently stir.

Garnish with orange and mint and enjoy!
Recipe Notes
Nutrition Facts per serving: 178 calories, 16 g CHO, 1 g PRO, 16 g sugar