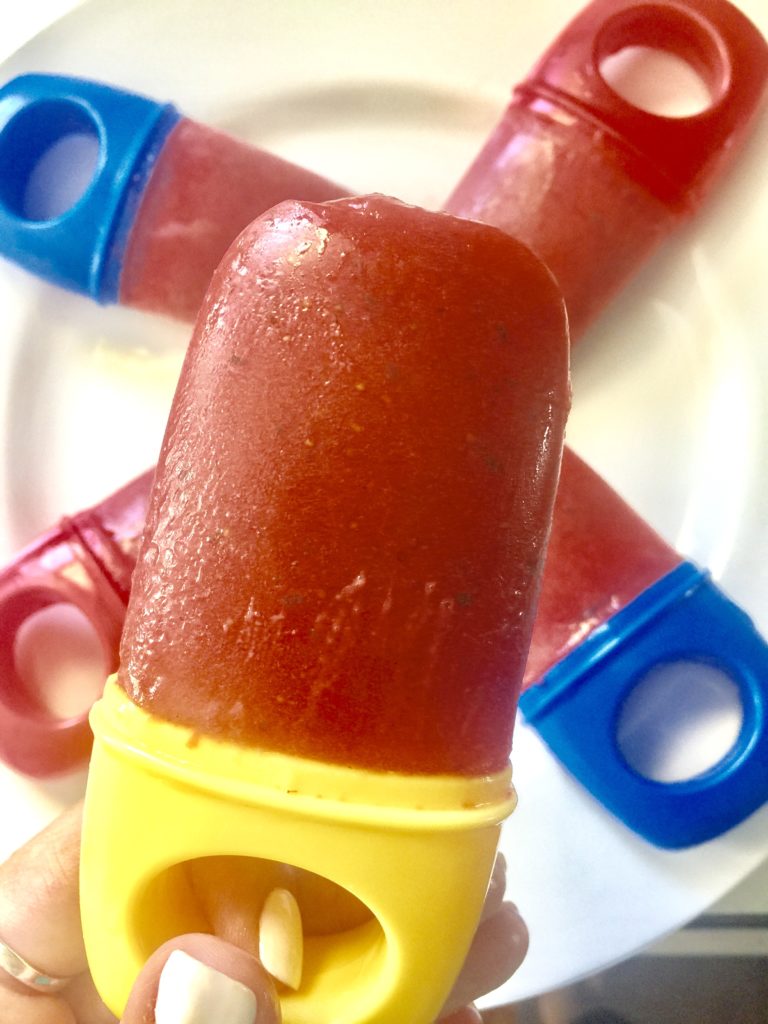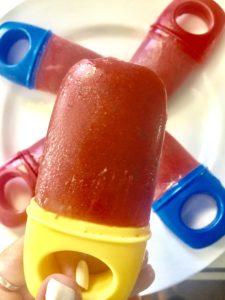 Why should the kids get all the fun in the summer? My older son is obsessed with popsicles, and I don't blame him one bit. On a hot summer day, nothing is better than enjoying a cold, sweet treat to cool down. But sometimes after a really long, stressful day, a popsicle alone isn't going to cut it. Now a hard popsicle made with a splash of rum? Yea- that's something this momma' can really get behind.
The best thing about this popsicle recipe is that you can make it for every member of the family. Mix all of the non-alcoholic ingredients first, then pour half into kid-friendly popsicle molds. Add a splash of rum to the remaining mix and pour that into the adult popsicle molds. Just make sure you keep track of which is which!
What's your favorite summer popsicle recipe combination?
Rum Infused Strawberry Basil Popsicle Recipe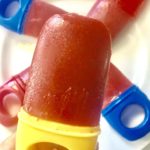 Rum Infused Strawberry Basil Popsicle Recipe
Ingredients
1/2

cup

Fresh Strawberries

4

tbsp

fresh basil

4

tbsp

honey

2

tbsp

lemon juice

1/2

cup

water

1/4

cup

rum

optional
Instructions
In a food processor, combine all ingredients and mix until smooth.


In a 6-compartment Popsicle container, pour mixture about ¾ full.

Place Popsicle sticks in center and freeze for 4-6 hours.

When ready to eat, run warm water over Popsicle container to loosen Popsicle and enjoy immediately!
Recipe Notes
Nutrition Facts Per Popsicle: (without alcohol):  53 calories, 14 g CHO, 1 mg sodium, 13 g Sugar