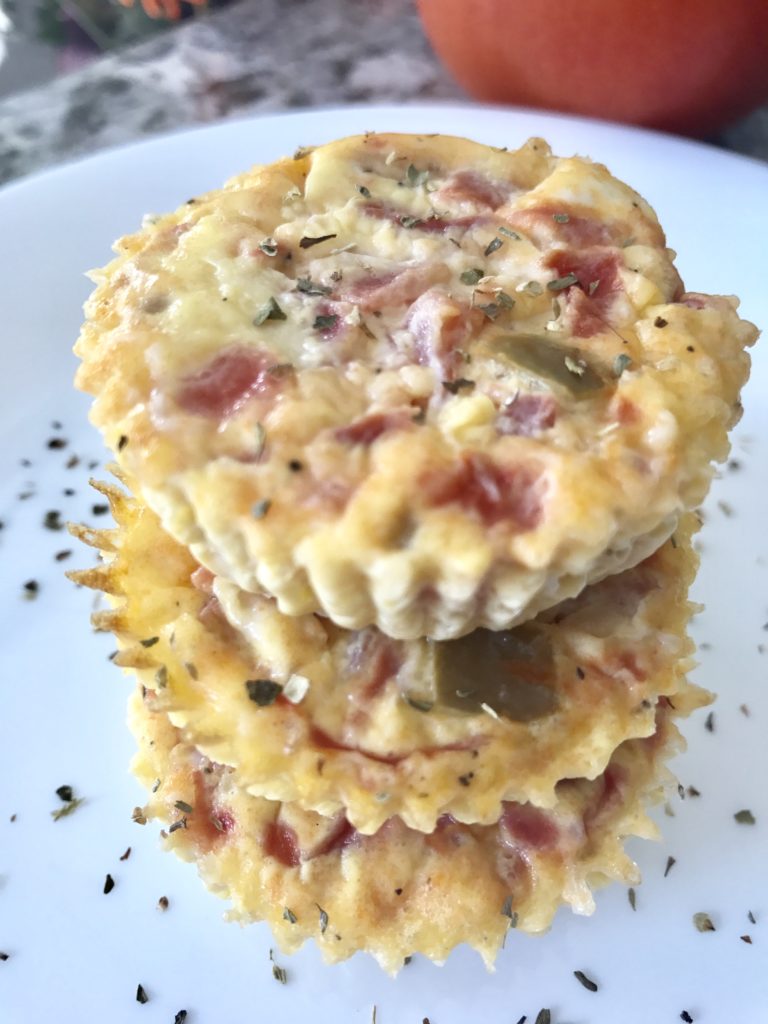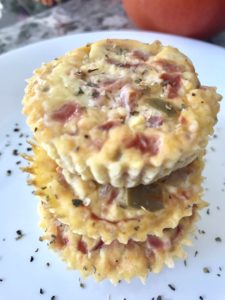 Can you believe it's already back–to-school time? I feel like summer just started, but here we are already planning for the first day back. Joey officially starts preschool this fall, which is exciting and a little upsetting all at the same time. I can't believe how big he is getting! For me, the most stressful thing about the school year is finding time in the morning to feed my family. I want to make sure they eat a breakfast that will fuel them for the day, yet it has to be quick enough that I don't have to wake up even earlier than normal to prepare it.
Disclosure: This post is sponsored by the American Egg Board. All opinions are 100% my own.
The best solution for a time-saving nutritious breakfast is to meal prep in advance. Our morning go-to has been this very simple 4-ingredient egg muffin recipe. It's the perfect make-ahead breakfast option that can be eaten at the table or on the go for those mornings when you are really running late (which is pretty much every morning over here).
Why eggs? Research shows eating high-quality protein foods for breakfast, like eggs, can help you and your family feel more energized and satisfied throughout the day. Plus, as a source of lutein, the addition of eggs in the morning may just help to boost brainpower during the school day. Two recent studies showed a positive association between brain lutein and academic performance in children. As one of the most affordable sources of high-quality protein, eggs can be the perfect way to start off those busy school mornings.
Want to see just how simple this recipe is to whip up? Check out my recent Facebook Live video where I made them in minutes (with a toddler and infant helping- so as you can see it's a very simple recipe!)
Ready to get crackin'? Make sure to connect with me on Instagram to show me your favorite versions of this easy recipe and how you like to enjoy your eggs in the morning.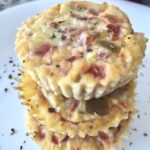 4-Ingredient Vegetable Egg Muffin Recipe
Ingredients
6

eggs

1

can

diced tomatoes with green chilies, drained (15.5 oz)

1/2

cup

milk

1/2

cup

Mexican cheese, shredded
Instructions
Preheat your oven to 375 F.

Whisk together eggs and milk. Add diced tomatoes and cheese and mix evenly.

Pour mixture into muffin tins (use either lightly greased tins or line the muffin pan with muffin liners).

Bake for 17-20 minutes or until a fork comes out clean. Serve immediately or store leftovers in refrigerator for up to 1 week.
+++
Calling all parents! This back-to-school season, the American Egg Board has launched the You're Incredible Because… campaign, highlighting the importance of high-quality protein foods, like eggs, to fuel kids to be their very best. As part of the campaign, the You're Incredible Because… contest is an effort to celebrate all the incredible kids out there – including mine.  Enter the contest by submitting a photo or video to the Incredible Egg's Facebook contest posts, or your own Twitter or Instagram, along with a caption explaining why the kid in your life is incredible. Posts using the hashtags #IncredibleBecause and #Contest will be considered contest entries and are eligible for the grand prize and weekly prizes.
What makes your kid incredible? Let me know in the comments and visit IncredibleEgg.org/B2S for more info!