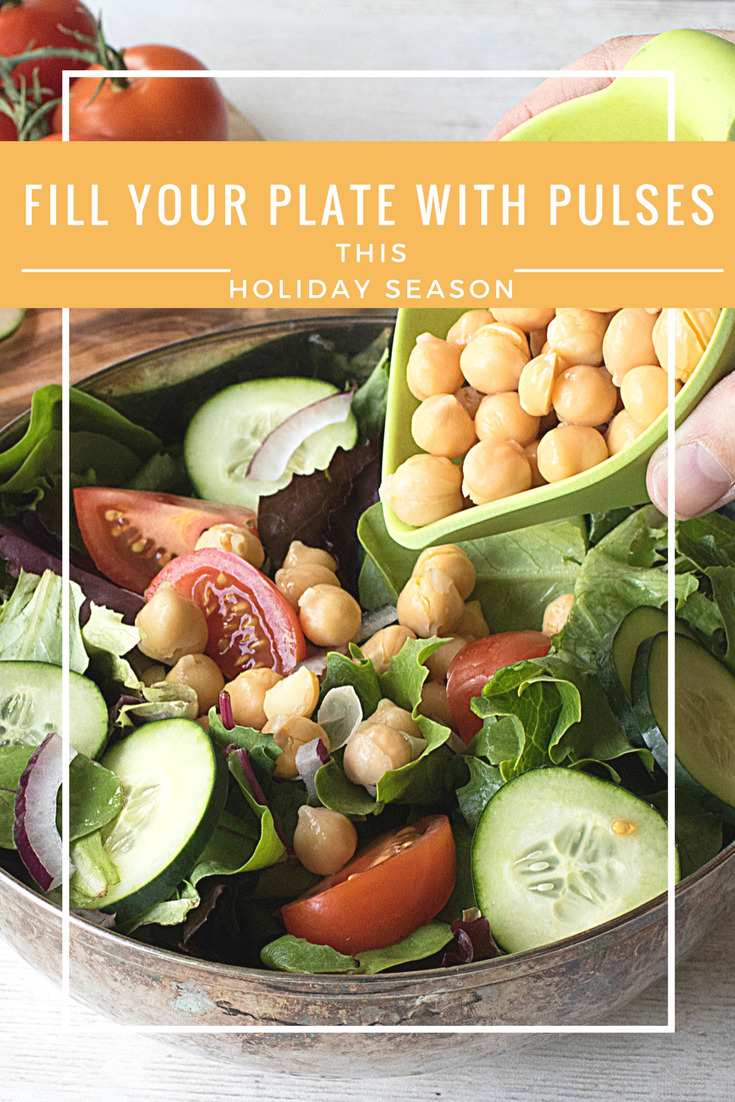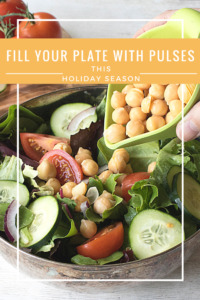 This month is just flying by – I can't believe we are already full swing into holiday season. With so much focus on Thanksgiving in a few days, I wanted to make sure that we don't forget to recognize that November is also National Diabetes Month. It may sound crazy to focus on diabetes in the same month where we celebrate the biggest food holiday of the year, but I actually think the timing is perfect. Whether you have diabetes and are focusing on managing it or are working to decrease your risk of developing the disease, you do not need to give up all of the holiday food you love. By making a few simple adjustments, you can eat what you love while still keeping blood glucose levels in check.
I have an early holiday gift for you —> the gift of pulses. If you don't know what pulses are, you need to make them part of your vocabulary (and your diet). Pulses are the edible seeds of legumes, which means they include chickpeas, beans, lentils, and dried peas. Packed full of fiber and nutrients, adding these little guys to your diet regularly can offer some really exciting health benefits. Eating just one cup of pulses per day has been associated with lower fasting blood glucose and insulin levels, which is great news for those trying to better manage diabetes. And if you are worried about weight gain during the holiday season, you will definitely want to consider bumping up your intake of pulses. Eating 5 cups per week over an 8 week period was found to be just as effective (and sometimes more effective) than cutting 500 calories per day from the diet when it comes to reducing the risk of metabolic syndrome, a precursor of type 2 diabetes.
I know what you are thinking – "pulses contain carbohydrates, so shouldn't I limit my intake with diabetes?" Here's the thing, not all carbs are created equal. Some sources of carbohydrates are beneficial to managing diabetes and pulses are one of these. The protein, fiber, and resistant starch content of pulses has been linked with improved satiety, a lower body weight, and even weight loss – a combination that can be very effective at warding off those holiday pounds we all dread. So sure, limit your intake of carbs coming from simple sugars, such as that leftover Halloween candy, but don't eliminate good for you carbs like pulses from the diet.
To celebrate National Diabetes Month, I want to invite you to sign up for the Pulses Half-Cup Habit. Just ½ cup of cooked pulses, 3 times a week, can help you increase your healthy protein intake along with adding fiber and nutrients to your diet. By signing up, the Half-Cup Habit makes it simple to add the recommended 1 ½ cups of pulses per week to your diet by providing you with free recipes, tips, and shopping lists highlighting easy ways to add pulses to your day.
To help you get started, I wanted to highlight a few simple ways to incorporate pulses into your favorite holiday dishes. These simple tweaks can help to boost the fiber and protein content of the recipe, helping it to be more filling with fewer calories and lessen the impact on blood glucose levels.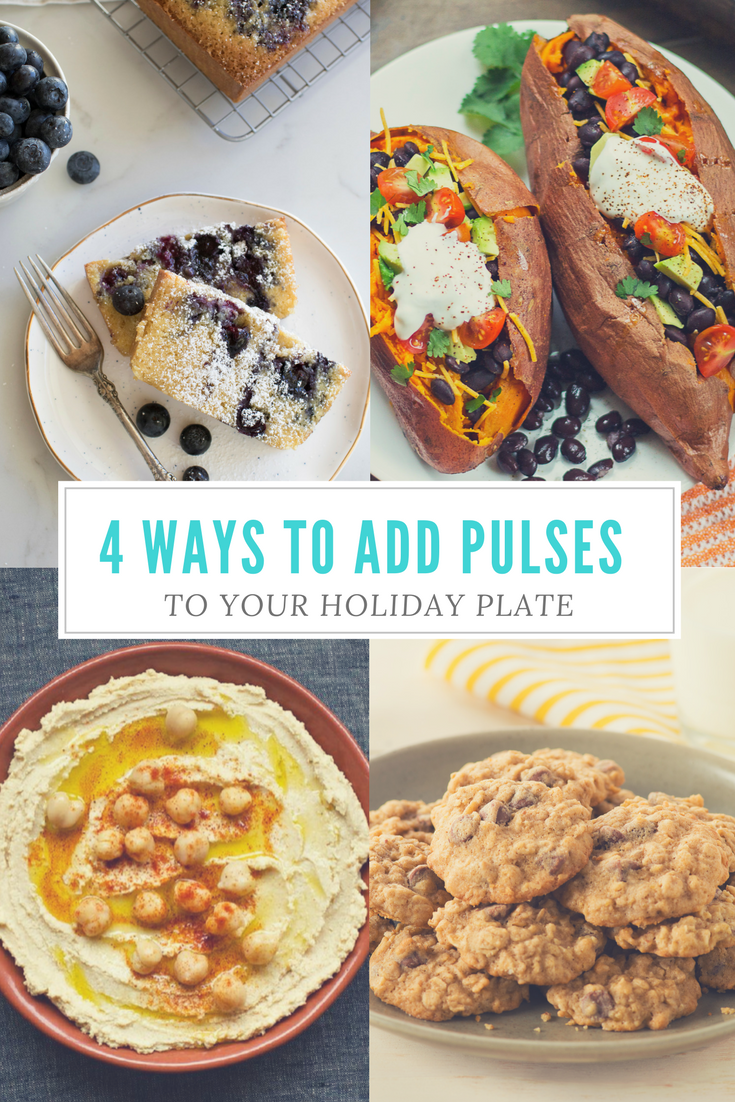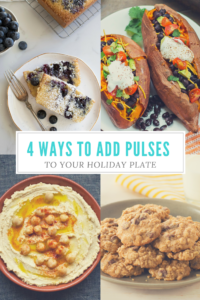 The perfect breakfast for a busy holiday morning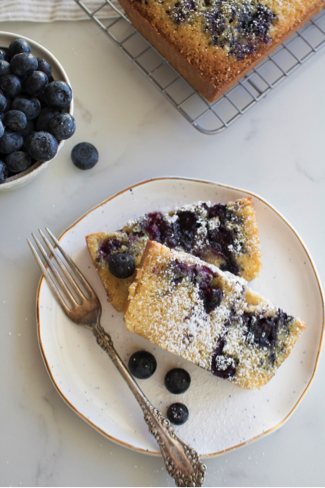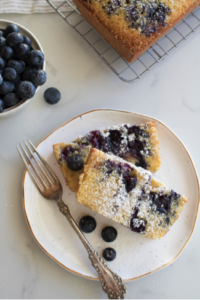 The addition of white beans and chickpea flour in the blueberry lemon loaf recipe reduce the amount of refined carbohydrates in the recipe while increasing fiber and protein
An appetizer every guest will love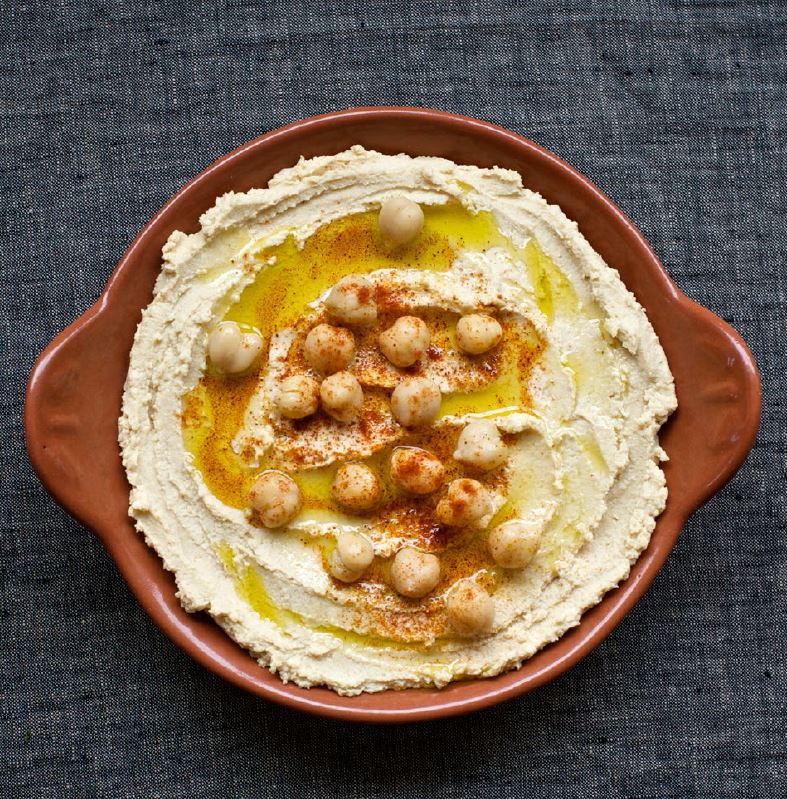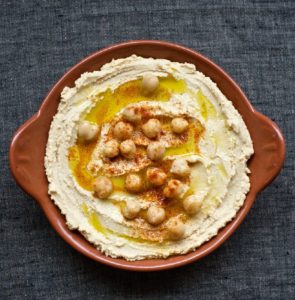 This hummus recipe is so quick to prepare and the perfect dip to please every guest before the main meal
A new spin on the classic sweet potato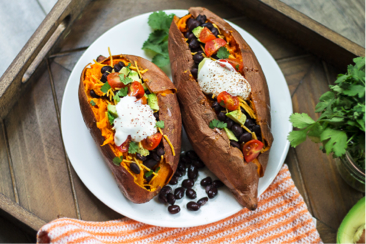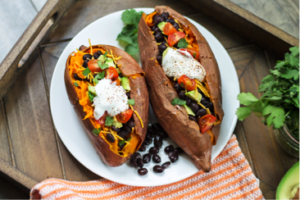 This stuffed sweet potato recipe adds black beans for an extra boost of fiber and protein
Santa won't be the only one excited about these cookies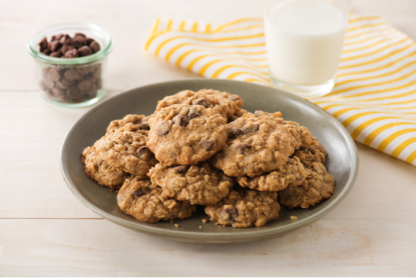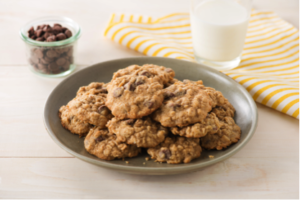 This cookie recipe packs in the whole grains and fiber thanks to the addition of lentil puree and lentil flour
Need more healthy holiday recipe ideas that won't send blood glucose levels soaring? Head on over to Pulses.org for more great recipes and ideas, like this White Bean Slow Cooker Mashed Potato recipe or this Butternut Cranberry Lentil Stuffing. Get ready to eat what you love this holiday season without the worry.