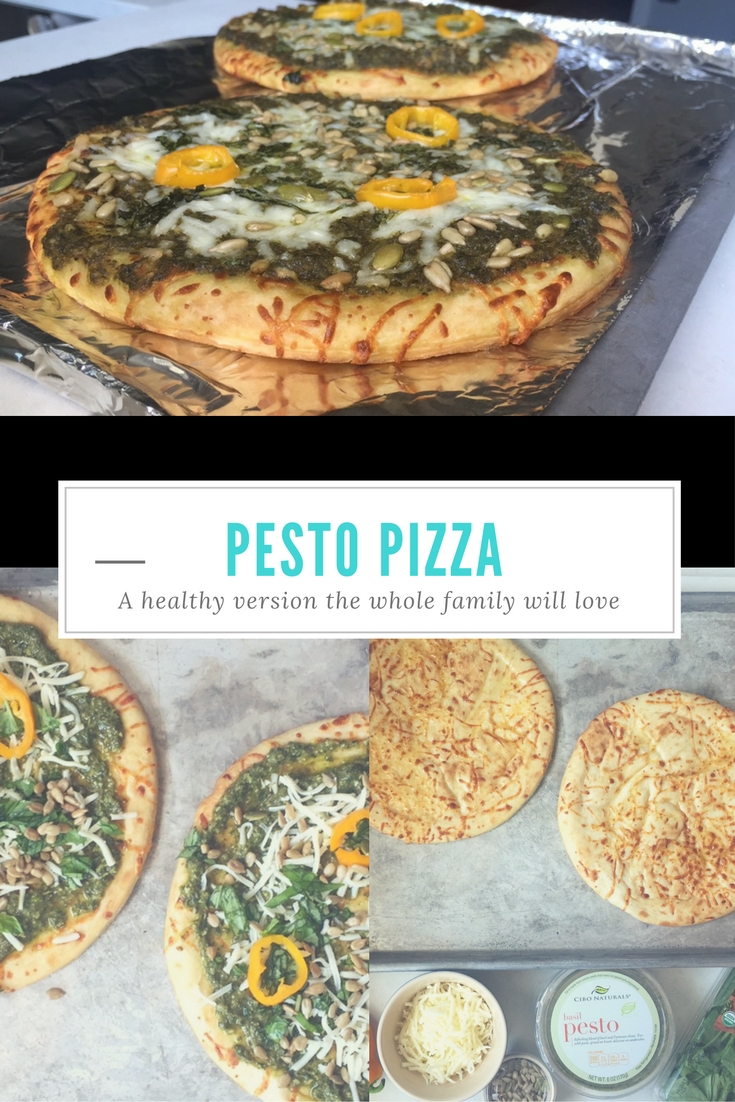 Who doesn't love pizza? About 1 in 8 Americans over the age of 2 consumes pizza on any given day. Kids tend to eat pizza for lunch or dinner, while adults typically eat pizza only for dinner. (1) Eating fast food or ordering take out may be more convenient then cooking at home, but the benefits of cooking at home with family can improve your diet and eating habits—not to mention, you can spend more time with the kids!
A great way to get the kids to enjoy their meal is by having them join you in the kitchen. One of my favorite and healthier take on pizza includes this pesto-based pizza. Usually pizzas are high calorie and high in saturated fat due to an overload of marinara and cheese but a great substitute for the sauce is pesto (homemade or store bought) and less cheese. Pesto has great flavor and is a lighter way to enjoy one of your favorite meals…and the kids will love it too!
Pesto Pizza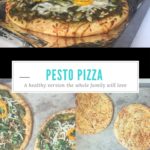 Pesto Pizza
Ingredients
For Pizza:
2

each

ready-to-eat pizza crust

(I used Boboli Mini Pizza Crust)

Olive Oil

3/4

cup

pesto

1

cup

mozzarella cheese

shredded

1

large

sweet pepper

seeded and sliced

1/4

cup

sunflower seed kernals
For Dipping Sauce:
1

cup

plain non-fat Greek yogurt

1

packet

ranch dip seasoning

season to your taste
Instructions
Preheat oven to 450 degrees F.

On a clean surface, remove crust from package and brush both sides with olive oil.

Pour ½ cup pesto on each crust, fully covering the crust.

Sprinkle ½ cup mozzarella on each pizza. Add a few sweet pepper slices and sprinkle with sunflower seeds (or make a smiley face!)

Bake in oven for 10-12 minutes, or until crust edges are golden brown. Let cool and enjoy!
Recipe Notes
Nutrition Facts per serving (without dipping sauce): 340 calories, 29 g CHO, 19 g FAT, 13 g PRO, 2 g Fiber, 3 g Sugar 
1.) http://del.h-cdn.co/assets/cm/15/10/54f954aa5009d_-_11_consumption_of_pizza_0710.pdf