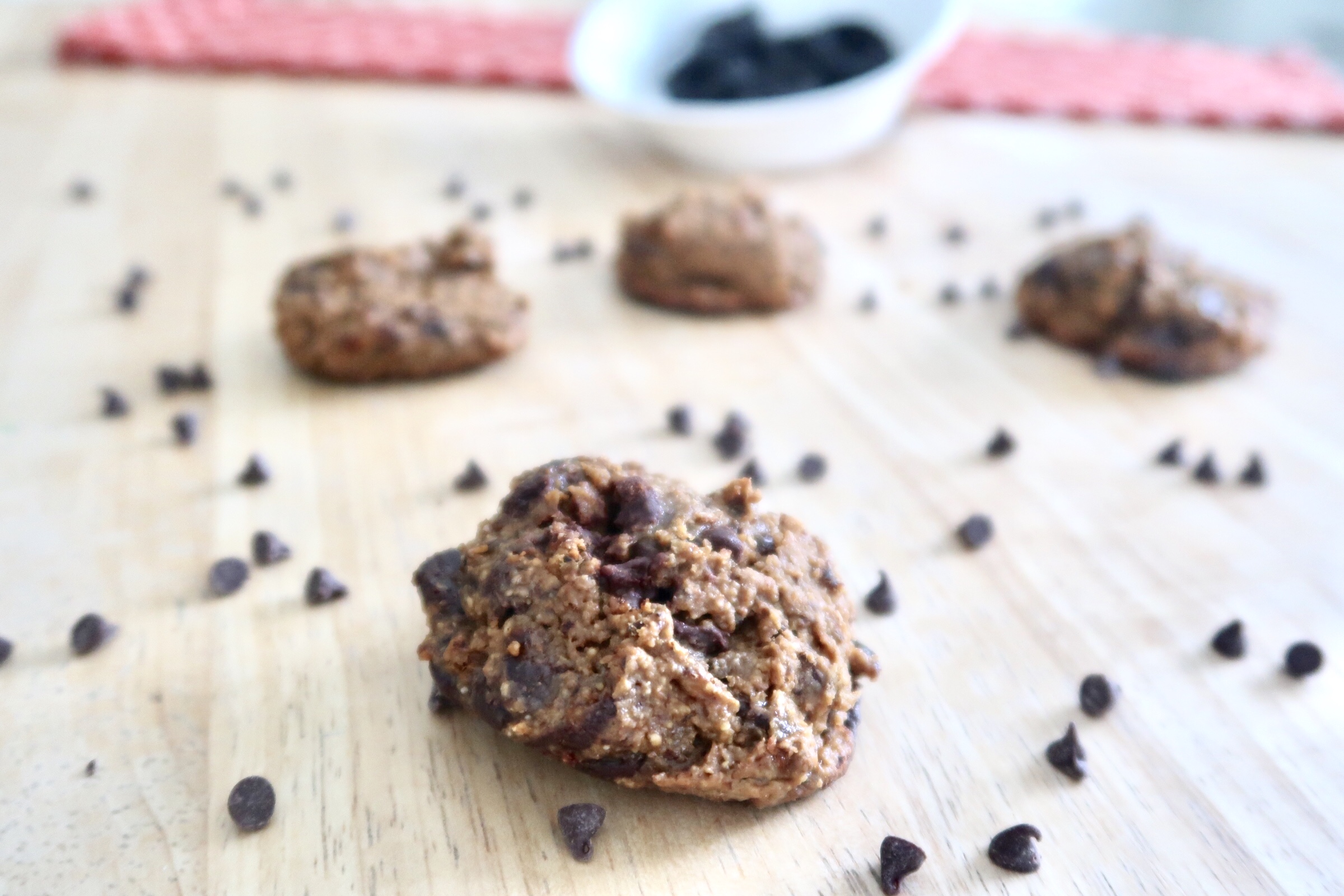 Do you ever feel like you are in complete cookie overload during the holidays? I swear everywhere I turn there is another Christmas cookie calling my name. I don't mind indulging every once in a while, but I would prefer to satisfy my sweet tooth without all of the added sugar when I can. That's why I teamed up with Sunsweet to create this incredibly moist, chewy chocolate chip cookie that you can eat every day during the holidays (and all year long) without guilt.
This post has been sponsored by Sunsweet Growers. All opinions are my own.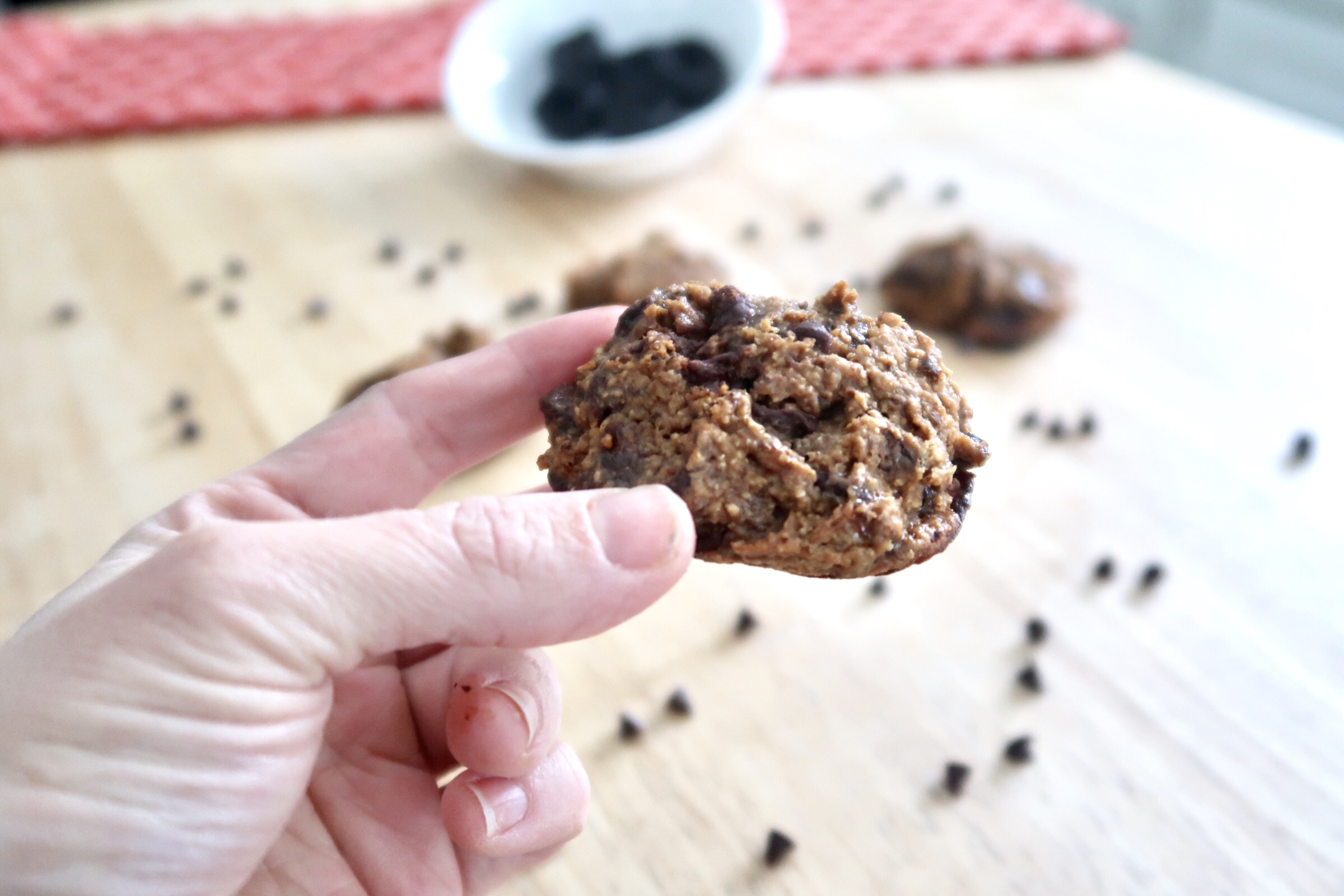 Sounds too good to be true? The secret is in the ingredient swaps. Instead of loading up your cookie recipe with cups of added sugar, you can swap it for pureed fruit. For this recipe, I replaced the added sugar with a 1:1 ratio of pureed prunes. If you are wondering why I selected prunes, it's because this delicious fruit is lower in sugar than many other dried fruits, contains 3 grams of fiber per serving, and the natural elements of prunes help to heighten the flavor of other ingredients in the recipe. They also are a great way to increase moisture in the recipe, which gives you the chewy, soft cookie you crave without having to pack it full of sugar. By swapping pureed prunes in place of added sugars, you can also significantly cut down on the calories of your cookie recipe as well.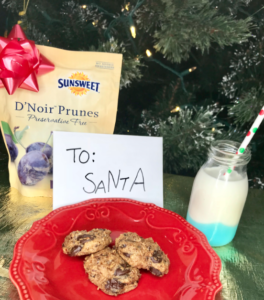 To boost the health properties of these little guys a bit more, I also replaced the butter that my standard cookie recipe calls for with Greek yogurt. This swap further reduces calories and fat while adding a bit of filling protein to the recipe. The combination of added yogurt and prunes to this recipe does more than just taste great- it may also help improve bone health! Eating just five to six prunes per day has been shown to prevent bone loss, which is a great thing since an estimated 54 million Americans over the age of 50 have either osteoporosis or low bone density. So if you leave these cookies out for Santa this Christmas, you can feel good knowing both his sweet tooth and bone health needs will be satisfied.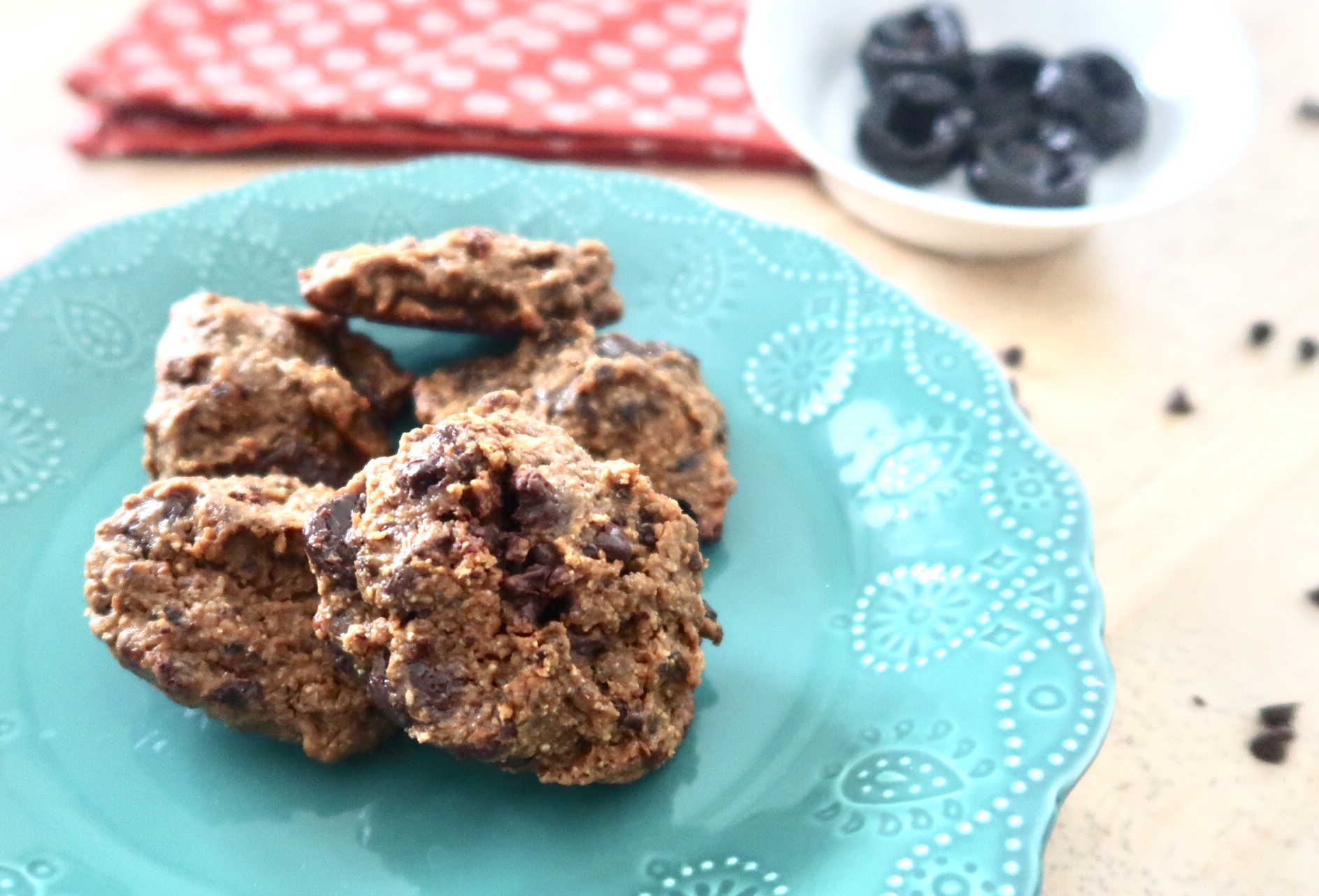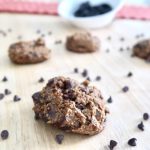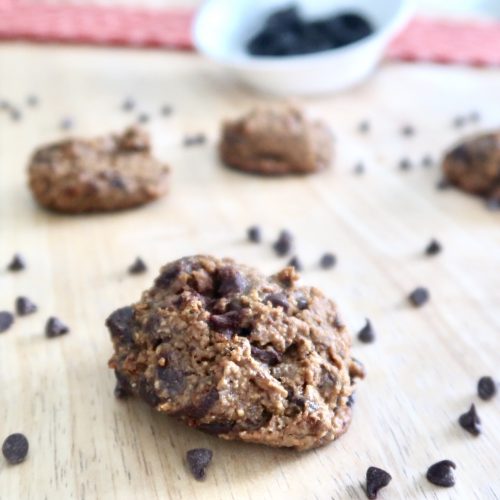 Chocolate Chip Prune Cookie Recipe
Ingredients
1

cup

Sunsweet D'Noir prunes

1/4

cup

water

1

egg

1

cup

oat flour

1/4

tsp

vanilla

1

tsp

baking powder

1/4

tsp

salt

3/4

cup

Greek yogurt, plain

1/2

cup

dark chocolate chips
Instructions
In a food processor, add prunes and water and pulse until it has the texture of a puree (it will be a little thick and chunky- that's OK!)

In a large bowl, add in egg, vanilla, and Greek yogurt and mix until fully blended.

Add in pureed prunes to egg mixture and mix evenly.

In a small bowl, mix together oat flour, baking powder, and salt.

Add dry ingredients to wet ingredients slowly while mixing to create a dough.

Pour in chocolate chips and mix to evenly distribute.

Scoop dough evenly onto a cookie tray lined with parchment paper. Bake at 350 F for 15 minutes or until a toothpick comes out clean.
Recipe Notes
Nutrition Information (per cookie)
92 calories, 2 g total fat, 0.5 g saturated fat, 0 g trans fat, 16 g carbohydrate, 2 gm fiber, 4 g protein