I'm dreaming of a white Christmas… sangria… one that contains few calories …. Lalala….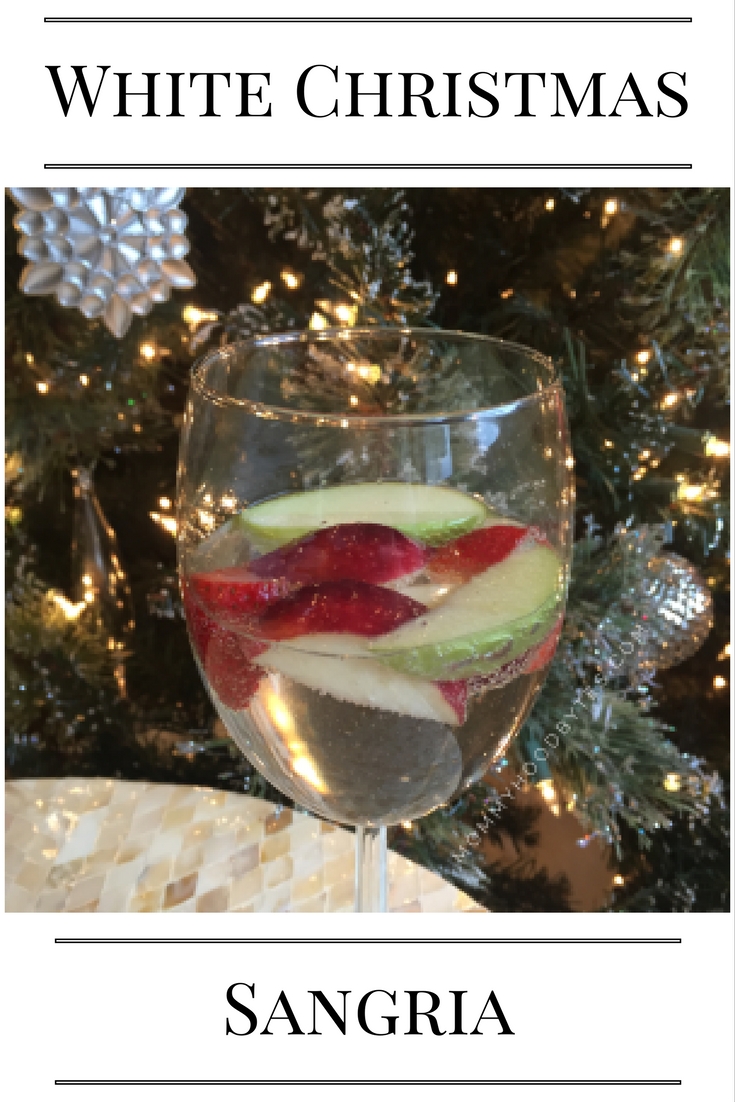 Are you drinking of relaxing over this holiday with a delicious cocktail that won't pack in the calories and sugar? Me too! That's why I decided to combine my two favorite adult beverages (wine & rum) into a healthy slimmed down sangria that pairs perfectly with this week's festivities. On top of it being Christmas Eve, it's also Joey's 3rd birthday (can you believe it- we have a treenager!!), so I figured I deserved some celebration time myself- you know to mark my almost 1 month anniversary of being a mom of 2! So yes, I need a drink!
You do have to prep a little to make this drink (it doesn't take long, I swear) because you want to allow time for the fruit to defuse into the alcohol for a sweet taste. You can still make the drink with the fruit without allowing it time to defuse, but it won't taste quite as sweet. So if you can, make this overnight tonight and it will be ready for you to enjoy all day tomorrow – of course if you start enjoying it too early it may lead to a very early bedtime for you. Hey, maybe that's the solution to Joey's sleep problems- just kidding!
I hope you and yours have a very Merry Christmas, a happy holiday, and of course a happy & healthy New Year! Enjoy!