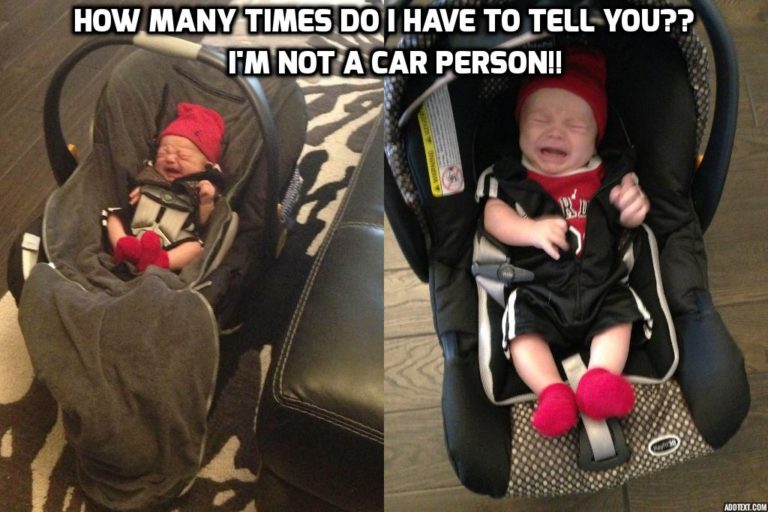 I don't know about you, but before I had a baby, there were certain things I thought were ridiculous and swore I would never do. One of which was to listen to "baby" music, especially in the car. I would tell everyone that we would just play the music we liked and I was sure my future baby would enjoy that music as well. And that would be that.
Fast forward to the first car ride with my son. Even on the ride home from the hospital it was evident Joey was not a fan of the car seat or the car. Every time we hit a red light and had to stop, he'd scream. From that day on, no matter what we tried, he screams in the car. He could be in the best mood, but put him in the car and start driving, and he starts screaming. And it's not intermittent- he screams the entire duration of the ride, non-stop. It's not just a little bit of crying either –it's full fledged hysteria. Bright red face, tears flowing, hyperventilating- you name it. Let's just say driving with Joey is an experience unlike any other 😉
However, since he was born, I always sing "You are my sunshine" to him when he's upset or I am trying to get him to sleep. And I discovered, if I turn off the radio and belt out this song, he calms down. Now, just for the record, I am completely tone-deaf. I sing like the people on the American Idol outtakes- for real, I'm like a female William Hung. But Joey likes my voice, so it works, sometimes. However, I don't want to subject others to having to listen to me sing in the car, so I needed another solution.
My sister recently gave me a ton of baby CDs she used with my niece and nephew. I used to mock her for playing these when we were all in the car together, but I sort of get it now. Joey actually likes them and sometimes, not every time (but I'll take any relief I can get), he stops screaming to listen. So now, although I swore I never would, I rock out to "Itsy Bitsy Spider" and "Six Little Ducks" on the way to work. In fact, the damn duck song is stuck in my head right now. But, if it keeps him calm, and we can actually go places again, I'm all for it!
What are some things you swore you would never do until you became a parent?