How to Host An Avocado Party & Celebrate All Things Avocado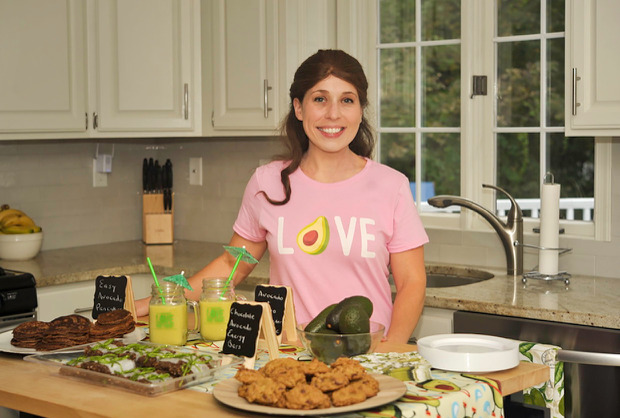 Have you ever loved a food so much you wanted to throw a party to celebrate it? Thanks to my partnership with the Hass Avocado Board and Love One Today® I was able to do just that. When they asked me to throw a party to celebrate avocados for a mix of family, friends, and fellow health professionals, I couldn't have been more excited. I mean, it's not every day you have an excuse to buy avocado decorations, create some of my favorite avocado recipes, and spend a few hours talking about my love of this amazing fruit.
This post was sponsored by Fresh Avocados – Love One Today®
If you are wondering what's so special about avocados that you need a whole party to celebrate them, then let me share a few things with you.
Why you should be eating avocado  
Heart Healthy Fat
Dietary fats, particularly good fats, should not be avoided. It is essential to eat some fats because they are a major source of energy and help the body absorb fat-soluble nutrients. There are two kinds of fats: good (unsaturated) and bad (saturated). The key to healthful eating is balancing the right amounts of the right types of fats. Avocados contain 75% monounsaturated fat, the good fat that may offer cardiovascular benefits. There is so much more to learn about avocados and heart-healthy fats.
Versatility
How many foods can be eaten along, incorporated into baked goods, salads, smoothies, and even used as a fat substitute? Avocado is unique in that it can be added into the meal plan in all of these ways and more. As delicious as eating fresh avocado alone can be, avocado can be used in so many different ways you can eat it every day without ever becoming bored with your food choices.
Brain Benefits
During pregnancy and in infancy, the nutrients in avocado may help to support growth and development of both the brain and the eyes. And it's not just babies who can benefit from avocados. Learn more about avocado research linked to brain and eye health in adults.
How to Host an Avocado Party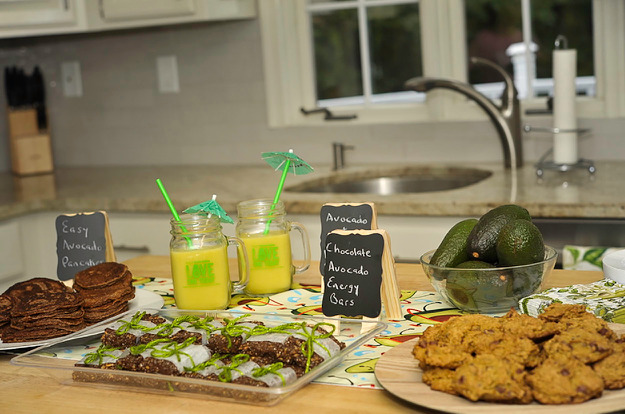 So now that you can see why I love avocados so much (and hopefully you love them just as much as I do), let me fill you in on the details of my 'Avo-casa' party so you can host your own to celebrate this amazing, unique fruit as well.
The Guest List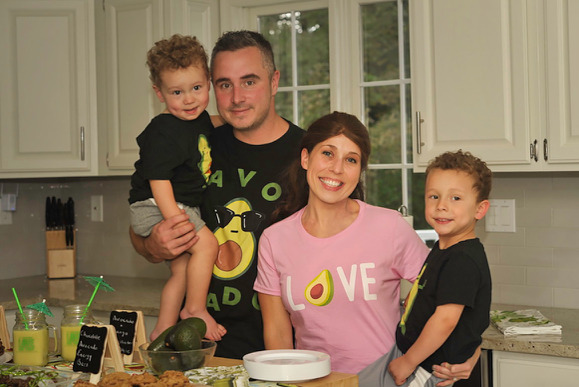 The party was a great mix of both avocado lovers and a few who rarely, if ever, ate avocado. From a pediatrician, to a nurse, to a social worker, and a fellow nutrition professional, an enthusiastic mix of healthcare workers were in attendance. Everyone at the party had their own reasons for wanting to learn more about avocados: from the new mom who wants to provide the most nutritious breastmilk to her growing baby, to the individuals looking to better manage cholesterol and blood sugar, to the moms of young children who are looking for ways to introduce more nutritious options into their picky eater's diet. The goal was to share the health benefits of avocados along with how incredibly versatile they can be, and based on the response the group left very excited to try out new ways to enjoy avocado.
The Recipes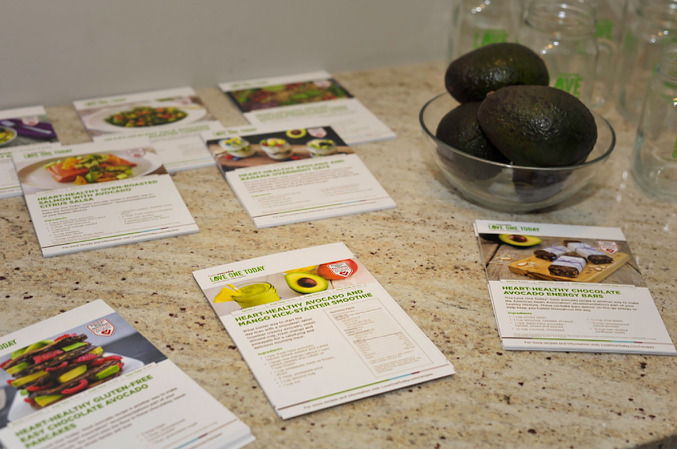 My goal when selecting the recipes for my guests was to highlight just how versatile avocado can be. From using mashed avocado as a fat substitute to blending avocado into a smoothie to add creaminess along with a boost of fiber, every selected recipe incorporated avocado in a unique way.
Heart Healthy Avocado and Mango Kickstarter Smoothie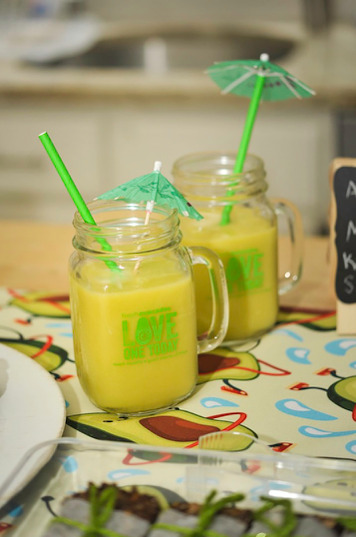 We kicked off the event with the delicious Avocado and Mango Kickstarter Smoothie made from avocado, mango, and pineapple. The creamy, tangy drink was a big hit with pretty much every guest. Even my four year old son, who was hesitant to try it until he heard enough reassuring remarks from all of the guests gave it a big thumbs up.
Heart Healthy Gluten Free Easy Chocolate Avocado Pancakes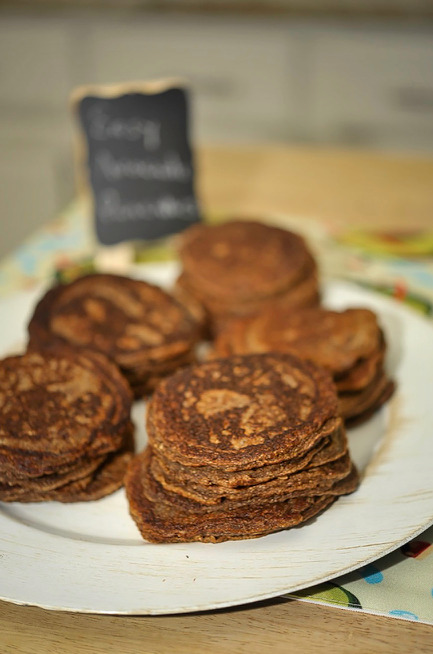 Since the majority of my guests are also parents, I knew they would be interested in a healthy, filling breakfast option rich in fiber and healthy fats so this recipe was a must-have on my list. The parents in the crowd were thrilled to hear that these pancakes were made from mostly banana, avocado, and egg – making them a source of antioxidants, protein, and healthy fats – while the kids only heard 'chocolate' and couldn't wait to drive in. The verdict among the adults and kids were that these pancakes were a win. Grab the recipe here.
Heart Healthy Chocolate Avocado Energy Bars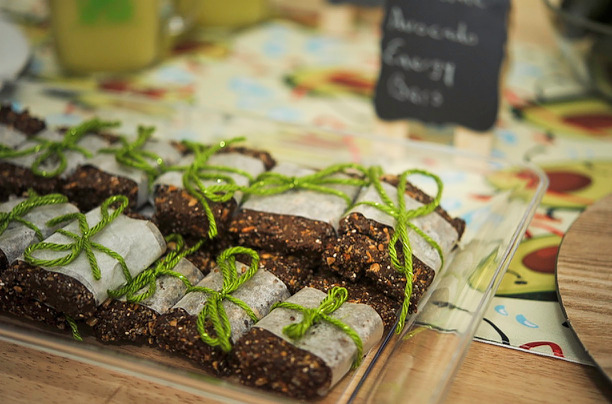 Knowing my guests, I know each is concerned about eating as healthfully as possible, yet they are all incredibly busy. That's why I chose to create these Chocolate Avocado Energy Bars to not only showcase another unique way to incorporate avocado, but also to show how easy it can be to snack on a nutrient-rich food on the go with this easy make-ahead recipe. Pretty much every guest that sampled the bars said the same thing "I have no idea I could use avocado to create an energy bar!" Now they know and they were such a big hit a few guests even asked to bring the leftovers home.
Chocolate Chip Avocado Cookies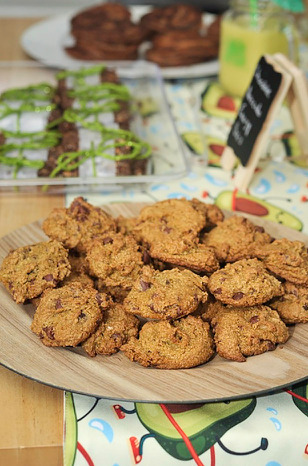 Knowing that I had a few tough cookies in the crowd that would be hesitant to try new recipes containing avocado, I wanted to make a recipe that couldn't be resisted. And based on how quickly this tray of cookies disappeared, they were definitely irresistible. This recipe simply took a traditional chocolate chip cookie recipe and swapped out the added butter for mashed avocado. And since eating foods high in good fats, like fresh avocados, in place of foods high in bad fats has been shown to help reduce risk factors for disease and promote overall health, these cookies were a great way to showcase how easy it can be to make this recipe swap in almost any baked good.
The Tasting
Recipe tasting was so much fun! There was a mixed group: those who were hesitant to try a new food with avocado incorporated as well as those who couldn't get enough avocado and were ready to jump in and try everything. By the end of the night, every guest had found at least one, if not multiple, new avocado recipes they loved. The one statement I heard over and over from my guests throughout the night was how surprised they were that avocado can be used in so many unique ways. Most of my guests enjoy avocado regularly, but mostly on a salad or sliced onto a sandwich. Few had tried using avocado as a recipe ingredient, but they were excited to take what they learned (and the recipe cards Love One Today provided) to try out a variety of new ways to enjoy avocado.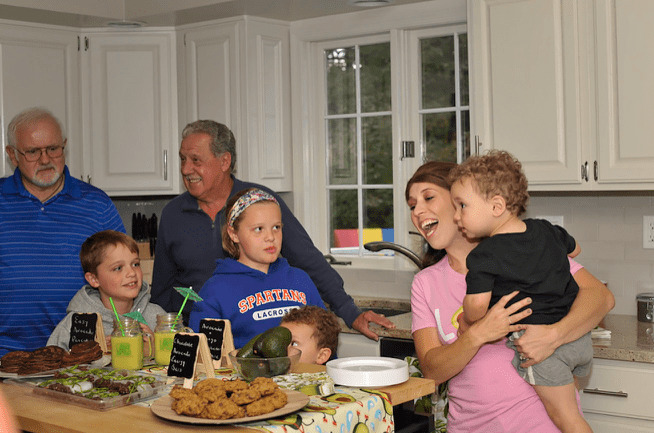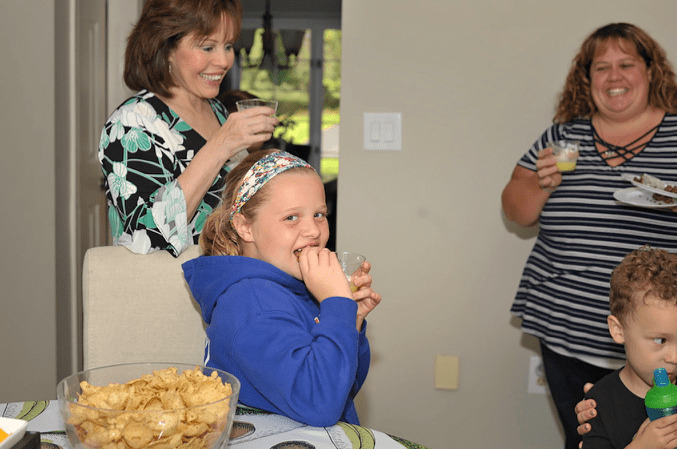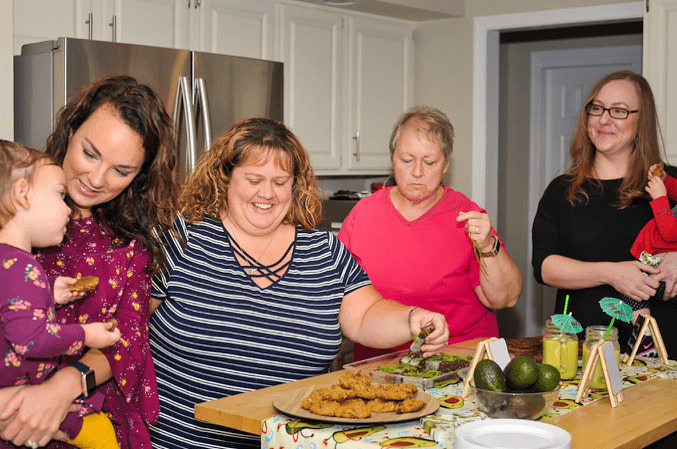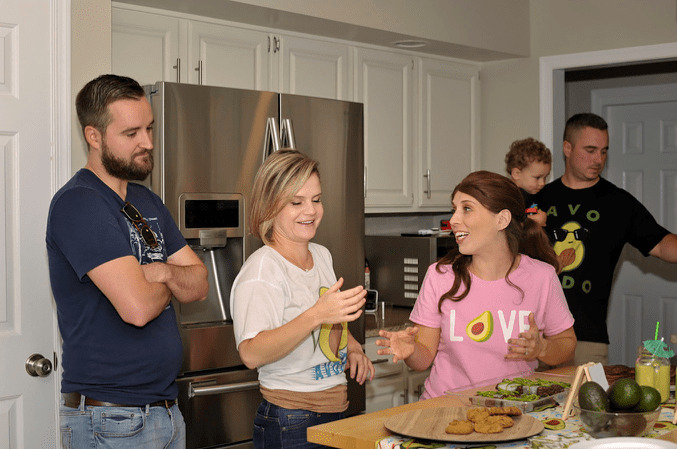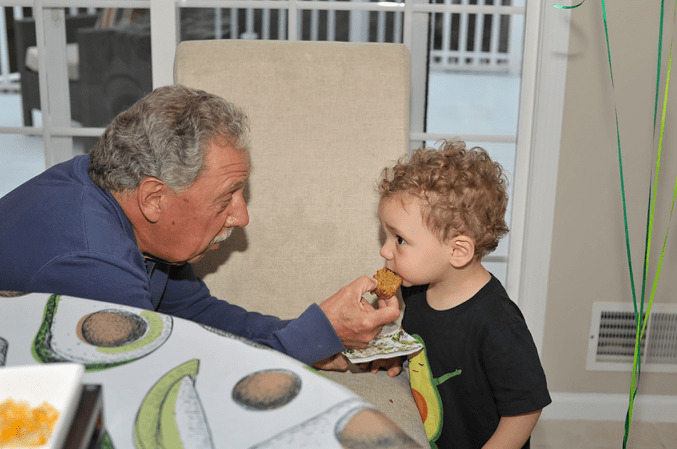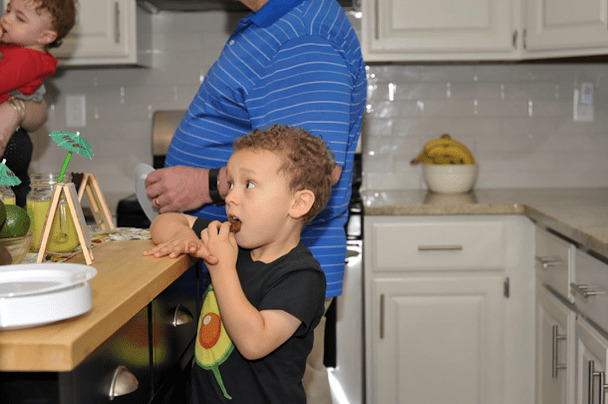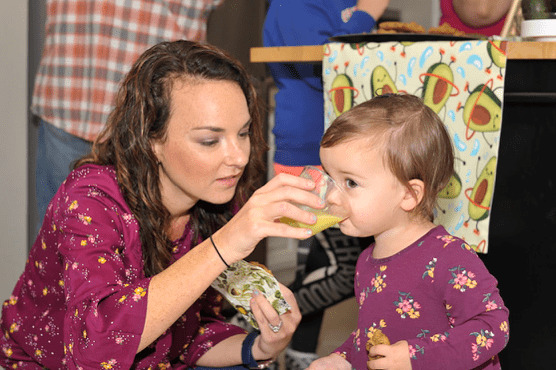 How to Decorate for an Avocado Party
Outside of getting to share all of the nutritional benefits avocados offer, my favorite part of hosting this event was finding all of the avocado décor. Who knew you could find avocado table clothes, garland, napkins, and balloons? So many of our guests got into the avocado-party spirit wearing avocado green colors or avocado-themed shirts. I was even able to find my husband (the Avo-Dado) and boys matching avocado shirts.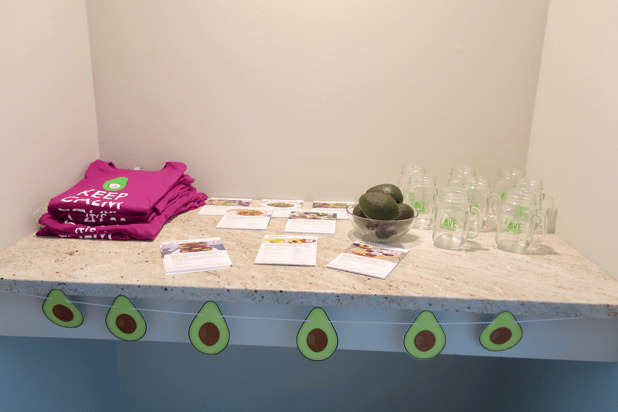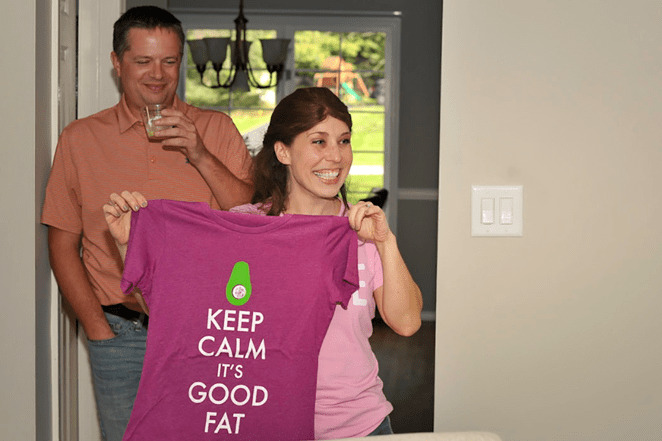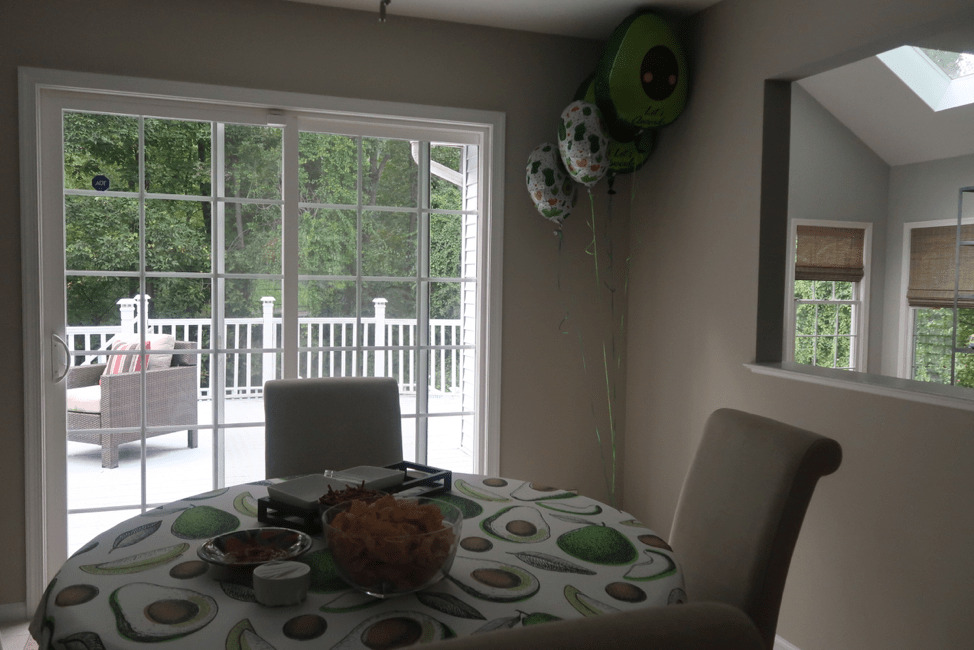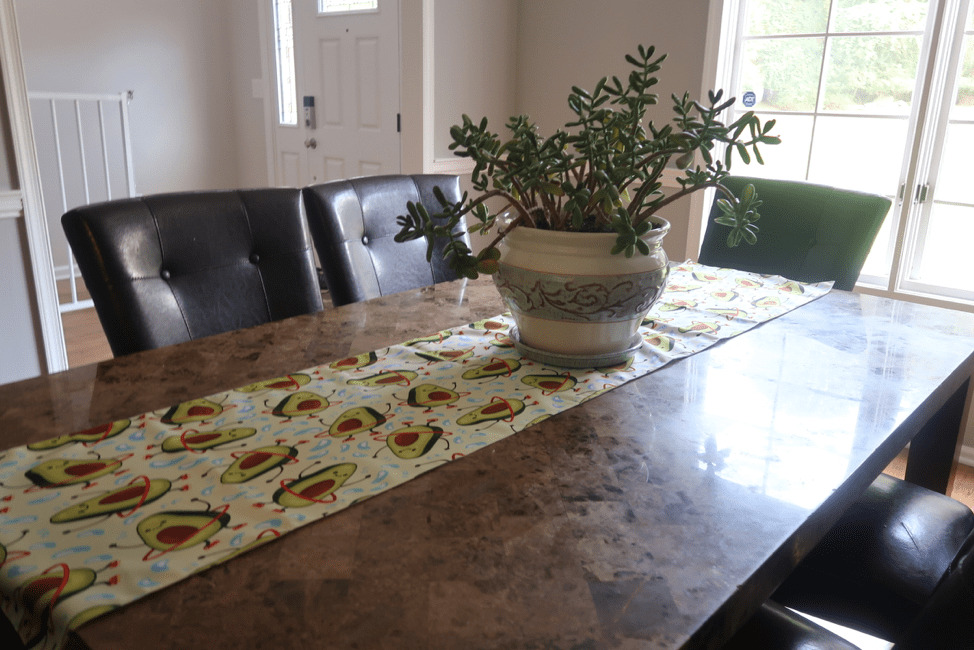 Want even more avocado recipe ideas and facts? Head over to LoveOneToday.com for an extensive resource of health benefits, facts, and recipes.