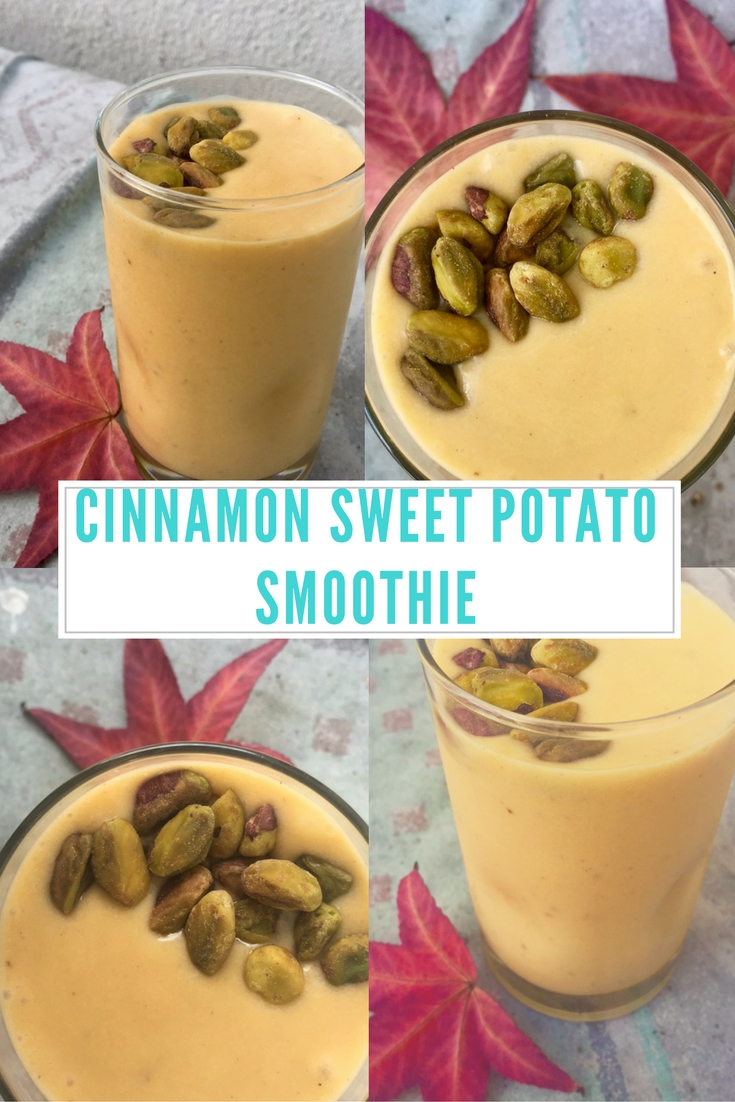 Now that the days are getting shorter and the nights are getting cooler, I have been in the mood for some fall comfort foods. A fan favorite in my house is certainly the sweet potato. My son and husband have yet to meet a spud they didn't love 😉 As much as I also love sweet potatoes, I find myself lacking creativity when preparing them. I pretty much either bake them or mash them. Occasionally when I am very motivated I will also cook up some sweet potato pancakes as well, but baking and mashing are my go-to choices. Don't get me wrong, I love a sweet potato no matter how it is prepared, but I have wanted to get a little more creative.
For some reason, this entire pregnancy, I have just wanted smoothies everyday. It doesn't matter how cold it gets in the morning, a smoothie still sounds amazing right now. So why not put two of the things I love together? Enter the Sweet Potato Smoothie! I feel like this time of year pumpkin gets so much love, yet no one really talks about the poor little sweet potato as much. So I'm out to change that. Get ready to treat your taste buds. This creamy, filling smoothie packs in all the flavors of fall and is sure to be a hit with your whole family. It is definitely a hit over here!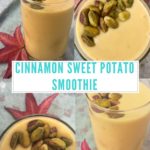 Cinnamon Sweet Potato Smoothie
Ingredients
1/4

cup

sweet potato puree

1/4

cup

non-fat Greek plain yogurt

1

tsp

vanilla extract

2

tbsp

cinnamon

1

tsp

maple syrup

1

each

banana

frozen or add ice with banana

3/4

cup

water
Instructions
Combine all ingredients in blender. Blend until smooth. Add more water for smoother consistency. Top with chopped pistachios or your favorite toppings!
Recipe Notes
Nutrition per serving: 230 Calories, 55g CHO, 0g Fat, 9g Protein, 70mg sodium, 28g sugar