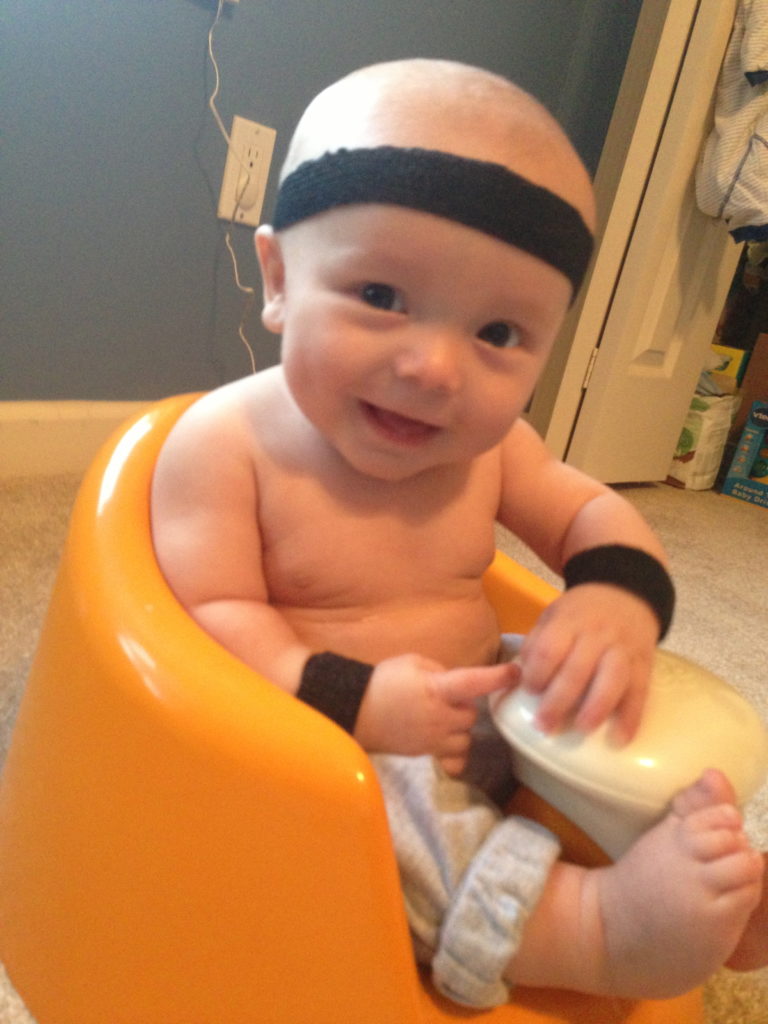 I hope you all had a fantastic Thanksgiving! Ours was wonderful and Joey thoroughly enjoyed his first Turkey Day. He gobbled up turkey, stuffing, carrots, and mashed potatoes faster than I have ever seen him eat anything else! However, after multiple days of family celebrations, even though I tried to keep an eye on my portions, I couldn't help but feel like a stuffed turkey myself!
Getting back on track with healthy eating and exercise were my priorities this week. Based on that, I figured a post on getting in shape and staying in shape while caring for your baby may be in order. After your baby was born, no doubt even if you were an avid exerciser in the past like I was, it's hard to find the time to exercise on a regular basis with a needy baby (unless of course you have a baby who is a great sleeper and napper, and if that's the case I am VERY envious of you!).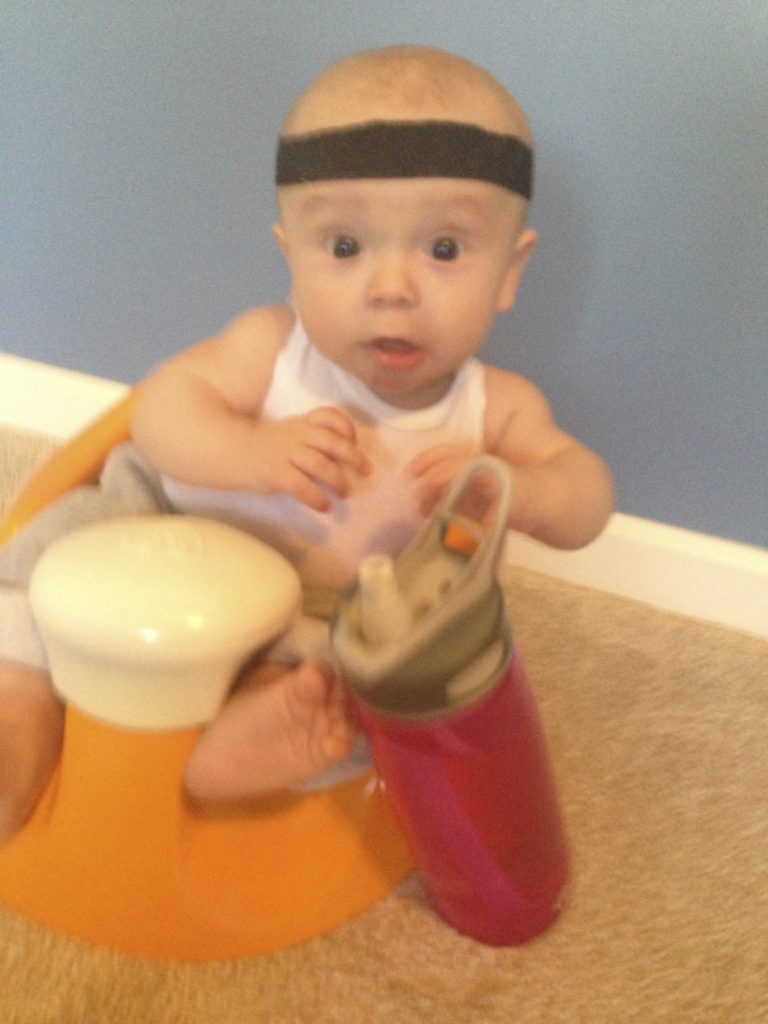 Speaking of having less time to exercise after the baby, my little munchkin was quite the challenge. Joey would only sleep if he was being held. He could seem dead to the world, but go to lower him down, and his eyes would pop open and he would scream so much he'd turn purple. Even if he wasn't sleeping, he refused to sit in a swing, crib, or bouncer. He would just scream and scream until he was held again. Because of this, I either had to sit and hold him all day, or get creative so that I could get back on track with my regular workout routine. Since he was born during one of the coldest and snowiest winters I can remember, going outside for walks was out for the time being (oh and he screams in strollers anyway, so not a huge help). Luckily, he LOVES to be worn (thank God some form of transportation makes him happy!). In fact, when he was newborn, this was one of the only ways I could get him to sleep.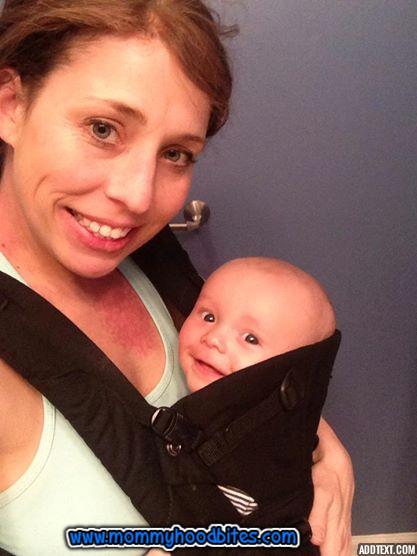 So baby-wearing was my new normal for working out. For cardio, we walk- a lot! Before having a baby, I used to wear a weighed exercise vest at times while walking and running to increase the calorie burn per minute while exercising. Thanks to Joey, no vest is needed anymore. I just strap his little body to me, and BAM- instance resistance vest. Using a pedometer, I walk with him on me until I wrack up my goal number of steps (usually somewhere in the neighborhood of 8000 steps or 4 miles). We walk while on phone calls, conference calls (if I can be on mute!), around the house, and even on the treadmill (at slow speeds and only after clearing this with the pediatrician). The best part about it is we spend time together, while staying fit, and he enjoys it as much as I do.
Once I figured out how to fit in more cardio, I still had to work in more time for strength training to build back muscle I lost during pregnancy and feel more toned again. And once again, using Joey as my exercise equipment worked out pretty well. Holding him or wearing him while doing squats works great for toning the glutes, quads, and hamstrings. Laying him on my chest and "pressing him" upwards made an ideal exercise for toning the chest and shoulders. We even worked together on partner exercises for our core 🙂
When it comes to getting back in shape after your baby, the key is just to be flexible and creative. Look for little ways each and every day to add in a little more movement while enjoying your little one. And of course, as with any exercise, don't sacrifice form or safety as you workout!
What are your favorite ways to work out with your baby?