Everywhere you look there is pumpkin something staring back at you right now. But if you are working to manage your blood sugar, you are probably wondering 'is pumpkin good for diabetes?' Don't worry… I am here to share everything you need to know about pumpkin and blood sugar.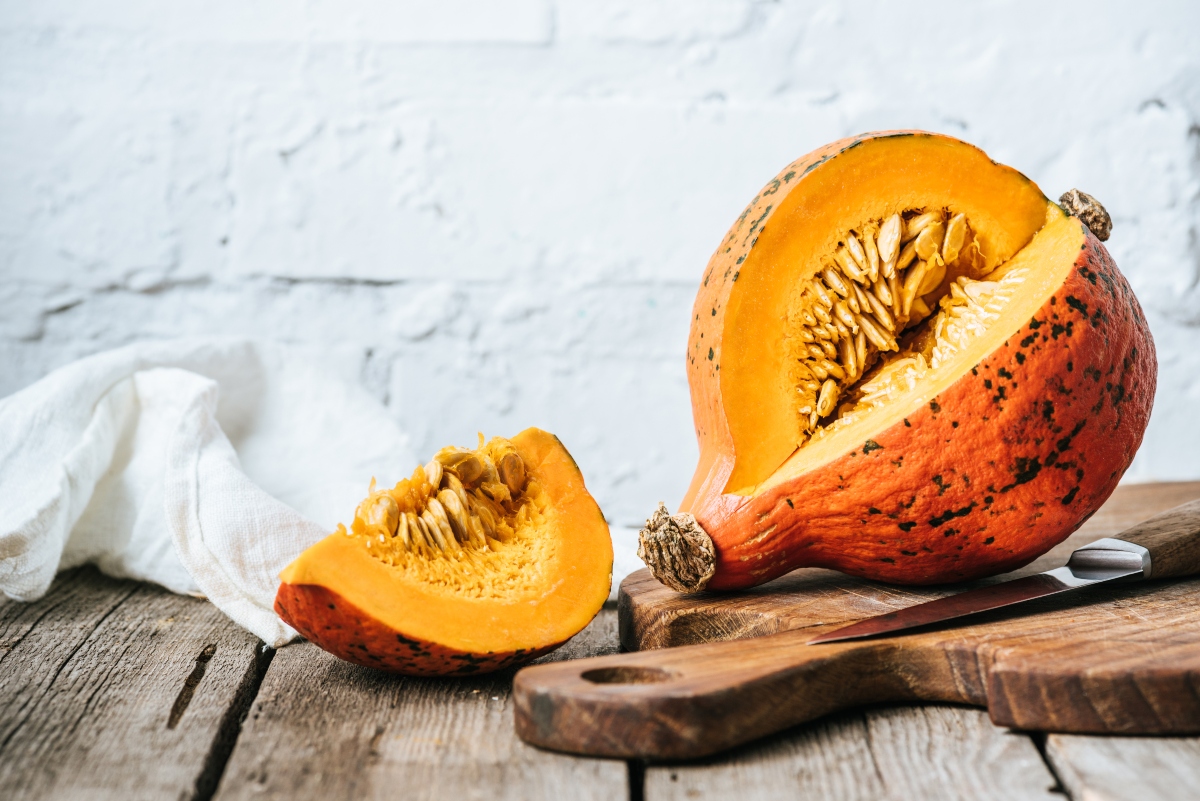 If you are a pumpkin fan, you are in the right place. In this blog, I will be sharing how pumpkin impacts blood sugar, whether it is okay to eat when you have diabetes, and how you can add pumpkin to your meal plan. 
Pumpkin nutrition
Pumpkin is a type of squash that is low in calories while being quite nutrient-dense. 
Generally around September, you can start to find both fresh pumpkins and canned pumpkin at your local grocery store. This squash contains many nutrients including vitamin A, vitamin C, B vitamins, potassium, magnesium, and iron.
One cup of cooked pumpkin contains:
49 calories
1.8 grams of protein
0 grams of fat
12 grams of carbs
2.5 grams of sugar
2.7 grams of fiber
One ½ cup of canned pumpkin contains:
50 calories
2 grams of protein
0 grams of fat
11 grams of carbs
4 grams of sugar
3 grams of fiber
Potential health benefits of pumpkin
Pumpkin is a low calorie food that is loaded with vitamins and minerals that are essential for our overall health:
Immune boosting: Pumpkin is abundant in vitamin A, which helps your body fight off infections. It also contains other nutrients that are vital for immunity, including vitamin C, vitamin E, folate, and iron. 
Digestive health: The vitamin A in pumpkin helps to strengthen the gut lining and the fiber content helps promote overall gut health.
Eye health: Vitamins A, C, and E, along with zinc, are all important nutrients for maintaining eyesight and keeping your eyes healthy long-term.
Skin health: Eating pumpkin may help your skin stay healthy with a solid dose of the antioxidant vitamins A, C, and E.
Heart health: The fiber, antioxidants, and potassium in pumpkin help promote better heart health and prevent heart disease. The magnesium content of pumpkin can also help control blood pressure and blood sugar levels.
Sleep: Both the quantity and quality of our sleep is absolutely critical for health. Pumpkin seeds are rich in magnesium and tryptophan, both of which help the body relax and can help lead to better sleep. 
Weight loss: If you need to or want to lose weight, the fact that whole pumpkin is a lower calorie, nutrient-dense food means that you can add it to your diet without adding inches to your waistline. 
The effect of pumpkin on blood sugar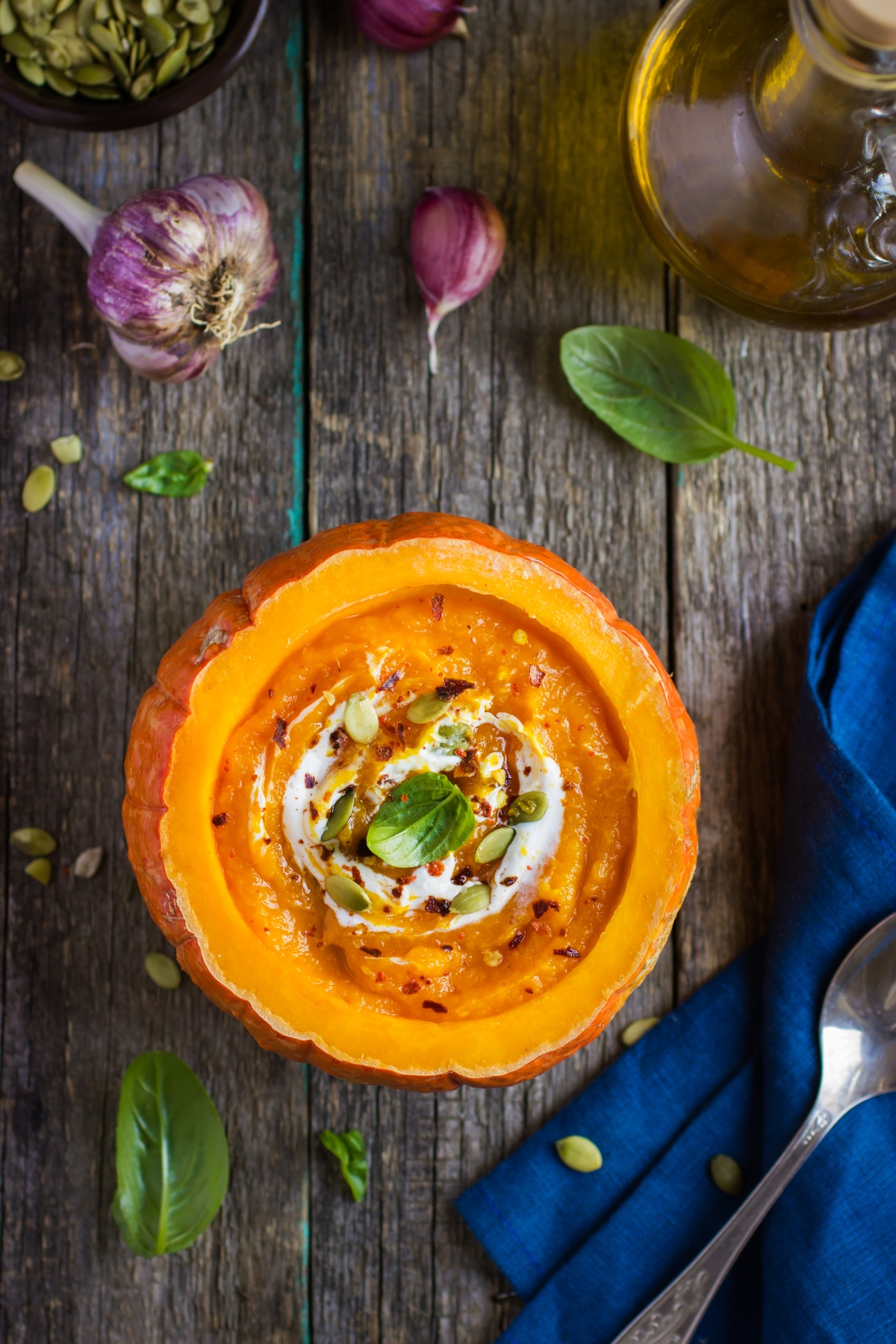 You may have noticed that a serving of pumpkin has a few grams of fiber. This is important because fiber helps slow down the absorption of sugar into the bloodstream and helps with overall blood sugar control.
Some people may think that pumpkin is a no-go for diabetes since it has a glycemic index of 75, which is considered high. If you didn't know, the glycemic index is essentially a measure of how a carb-containing food can affect blood sugar.
On the flipside, when we are talking about the true impact of a food on our blood sugar, it is better to look at the glycemic load as opposed to just the glycemic index. Why? Because glycemic load takes into account the portion of food consumed. 
It turns out that the glycemic load of one serving of pumpkin is actually only a 3, which is considered a low glycemic load. Put simply, this means that eating just one serving of pumpkin is unlikely to spike your blood sugar. The larger the portion, the more likely your blood sugar is to spike… so stick to a one cup serving for starters!
Pumpkin and diabetes
So the good news is that pumpkin has a relatively low impact on blood sugar when eaten in normal portions. But do you want to hear something even better? Eating pumpkin may also have some benefits specific to people with diabetes!
There are some compounds present in pumpkin which have been shown to increase insulin production, help lower blood sugar, and improve insulin sensitivity. These anti-diabetic characteristics make pumpkin an excellent choice to add to your diet.
How to add pumpkin to your meal plan
I don't know about you, but when I think about pumpkin I tend to think about pumpkin pie, which isn't exactly the best choice for blood sugar. But pumpkin is actually very versatile and can be used in both savory and sweet dishes. 
When it comes to sweet pumpkin treat, just be cautious. These can often contain high amounts of added sugars and refined carbs, which can negate pumpkin's natural anti-diabetic characteristics. This is especially true about pumpkin flavored treats like pumpkin spice lattes, which won't carry the same benefits as eating actual, whole pumpkin.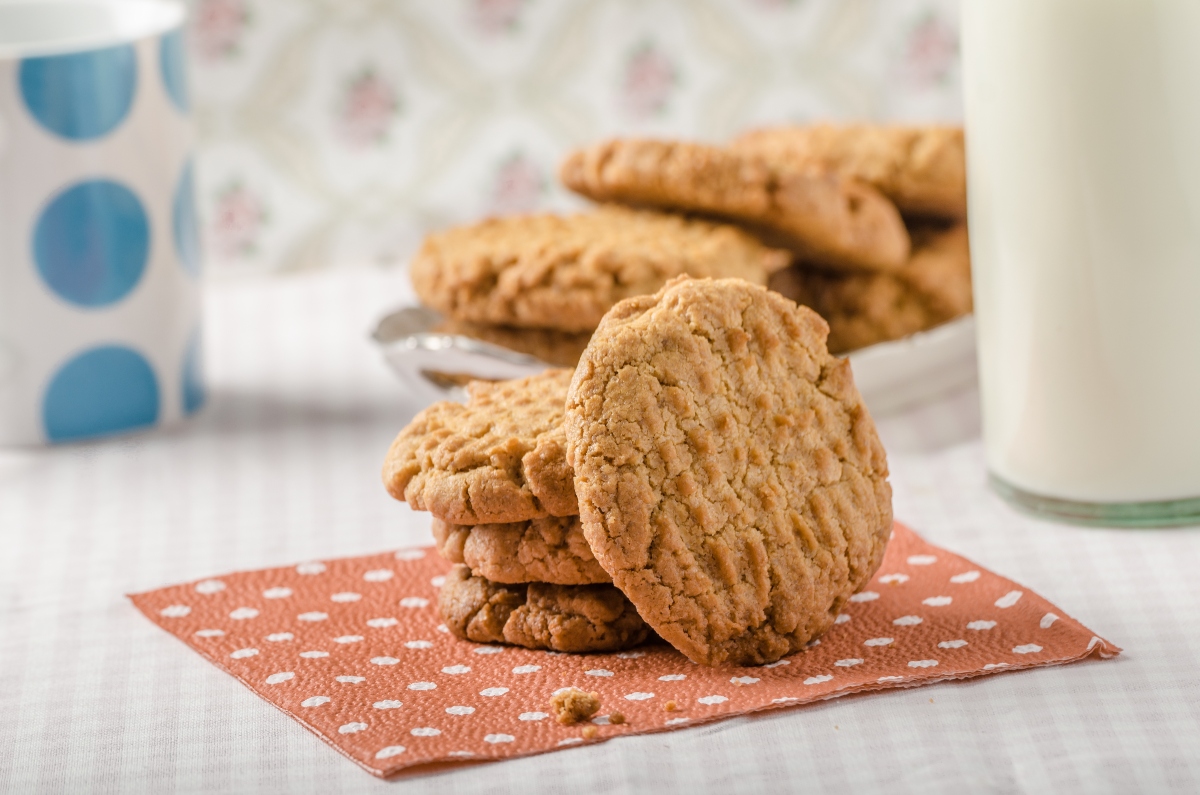 If you're making a sweet pumpkin treat at home, you can make changes to the recipe to reduce the sugar content while keeping all of the Fall flavor. Maybe even try out my Whole Wheat Sunflower Walnut Pumpkin Cookies!
Lastly, when you have diabetes, portion control is critical for blood sugar management – especially when it comes to carb-containing foods like pumpkin. So, be sure to stick to single portions of pumpkin to keep your blood sugar stable and happy (1 cup). 
Ways to eat pumpkin
Some sweet ideas for using pumpkin include:
Pancakes, waffles, or muffins
Cookies
Pie
Breads and cakes
Milkshakes or smoothies
Savory pumpkin dishes ideas include:
Roasted pumpkin, with your favorite seasonings
Creamy pumpkin curry
Pumpkin soup, stew, or chili
Pumpkin pasta, risotto, or ravioli
Pumpkin hummus
Adding roasted pumpkin to grain bowls
Roasted pumpkin seeds tossed with your favorite seasonings
Using pumpkin seeds as part of a crunchy coating for fish and meat
Fresh vs canned pumpkin
When you purchase a whole, fresh pumpkin, you get both the pumpkin flesh and the seeds (aka pepitas). 
You can save the seeds and roast them yourself to get a snack high in plant-based protein, fiber, and healthy fats. In fact, pumpkin seeds are one of my dietitian-approved favorite foods to help reduce blood sugar!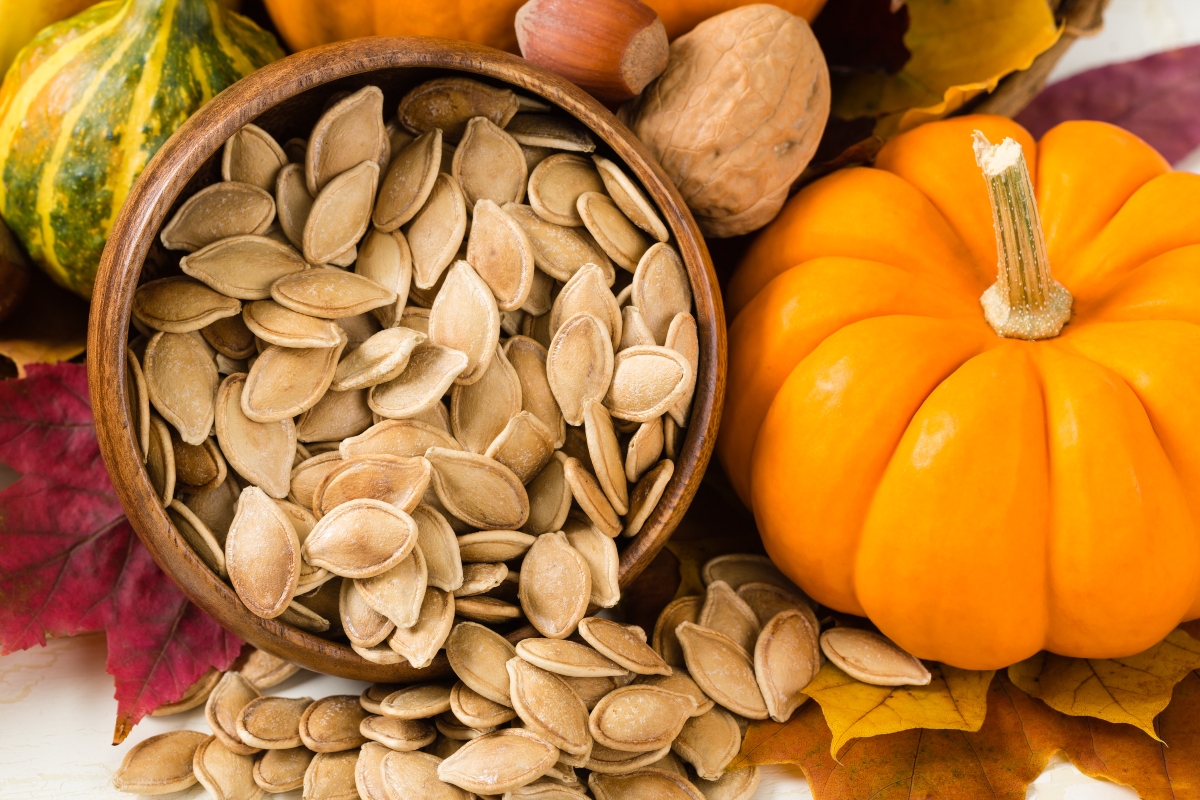 In general, when choosing a fresh pumpkin, know that the smaller varieties are the ones that are usually the most flavorful. The larger pumpkins with less flavor are definitely better for a night of family fun making Jack-o-Lanterns.
You may even see that your grocery store sells pre-chopped fresh pumpkin, which helps save both the time and the effort that comes with chopping it up yourself.
For convenience purposes, canned pumpkin (without salt) is still a good choice nutritionally. If you opt for the canned variety, be sure to check the Nutrition Facts label and choose those that are 100% pumpkin while avoiding those that say "pumpkin pie mix" or contain added sugars.
You may have noticed the discrepancy between the nutrition of fresh versus canned pumpkin above… Canned pumpkin contains approximately the same calories and nutrients as double its amount in fresh pumpkin. The reason for this is because canned pumpkin contains less water and is more concentrated. 
Both fresh and canned are great options – just choose which type works best for you!
The bottom line
So, what's the verdict? Is pumpkin good for diabetes? Yes! Pumpkin is a nutritious food that can help with blood sugar balance in people both with and without diabetes. 
In addition, there are also many potential health benefits of pumpkin due to the high concentration and variety of vitamins, minerals, and other phytochemicals present.
When choosing pumpkin-based dishes, opt for those without the excessive added sugars so you can fully reap pumpkin's anti-diabetic and other health benefits.