Confused about the best foods to feed your baby? You aren't alone. Even as a dietitian, I found starting solids with my little ones to be overwhelming at times. Which is why I wanted to share one of my favorite first foods with you – muskmelon! You might not have considered it before, but muskmelon for babies can be a wonderful way to introduce your baby to new flavors and a variety of nutrients.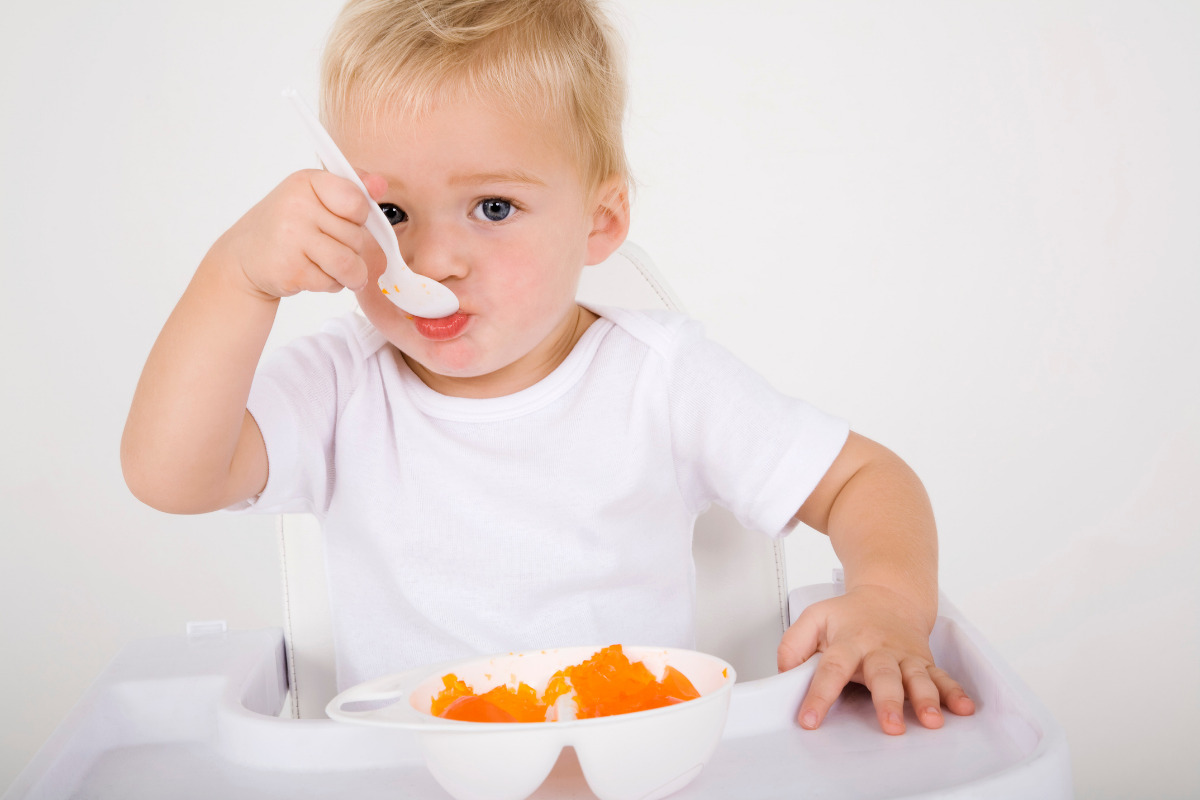 This article will dive into what exactly muskmelon is, the various health benefits of muskmelon for babies (and adults alike!), and how to give muskmelon to babies (along with some recipe ideas!). Get ready to dive in… by the end of this blog, you will feel a lot more confident on feeding your baby muskmelon as a first food.
What is muskmelon?
Muskmelon is a type of melon with soft flesh that tastes sweet and has a netlike, tan-colored rind. One kind of muskmelon that you are probably quite familiar with is the cantaloupe. Honeydew is also considered to be a type of muskmelon, although it has a smoother rind.
Cantaloupes (and muskmelons in general) are delicious and healthy fruits, packed with a variety of  nutrition and health benefits. Muskmelon varieties are similar in nutrition content, so luckily no matter what your preference is, you can rest assured that you're making a good choice!
One cup of cantaloupe contains:
53 calories
13 g carbs
2 g fiber
1 g protein
In addition, cantaloupe is an excellent source of vitamin C and vitamin A. This muskmelon variety is also packed with antioxidants, potassium, B vitamins, magnesium, and vitamin K. 
Muskmelons can be found at any local grocery store. Summertime is the best time to bite into a muskmelon, because this is when they are in season and at their most flavorful and best, juicy texture.
Is muskmelon healthy for babies?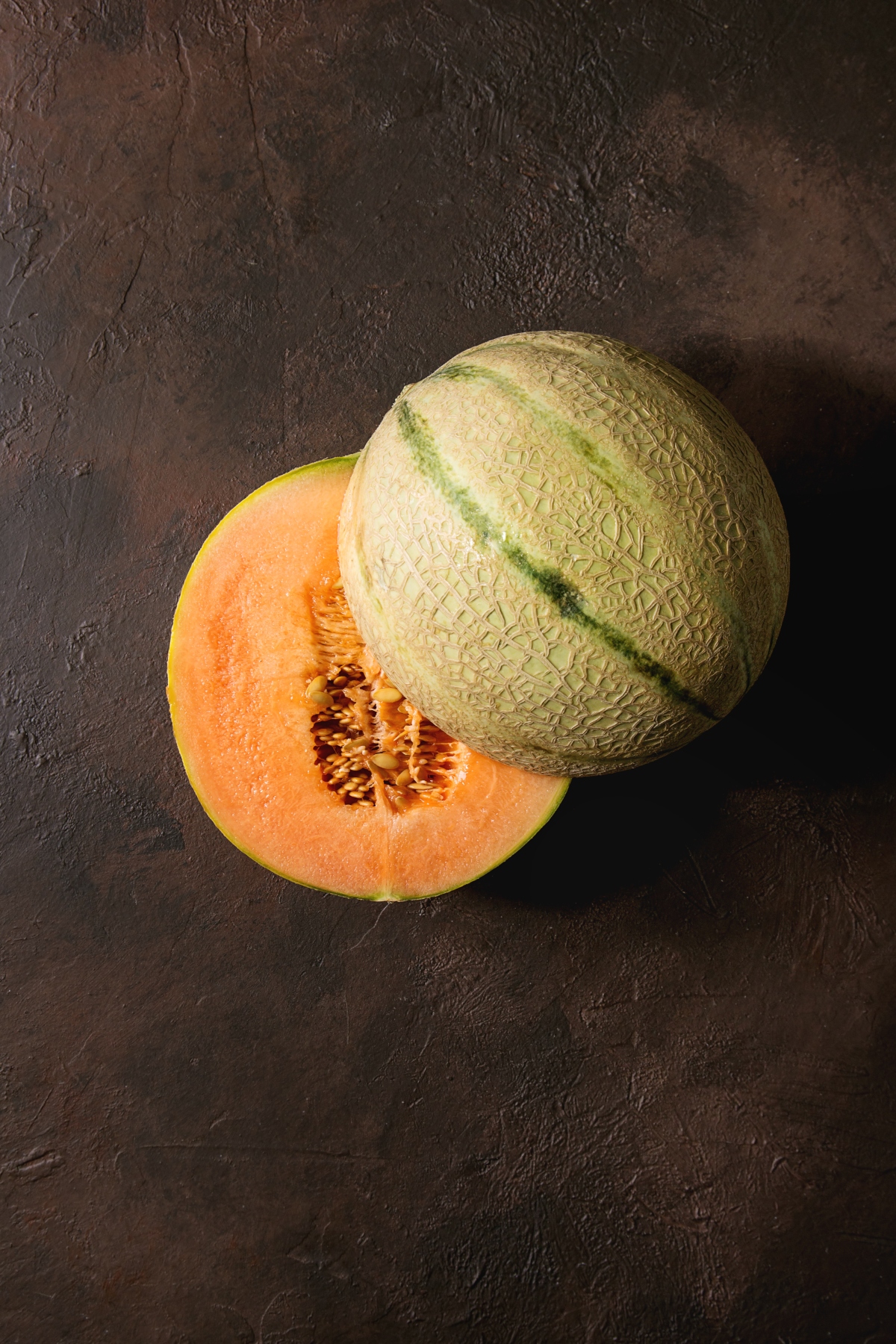 Feeding your baby whole foods ensures that you are providing your little one with the nutrients they need for their optimal growth and development. Since babies have tiny stomachs, it is important that the food you do feed them is both age-appropriate and packed with nutrition.
As mentioned above, muskmelon is both delicious and packs a hydrating and nutritious punch, supplying essential vitamins and minerals, along with antioxidants. Let's dive into the health benefits of muskmelon for babies…
Immune-boosting properties and disease prevention
Muskmelon is a great source of vitamin C. We all know that vitamin C is critical for a healthy immune system and helps to maintain overall health.
Additionally, the antioxidants in muskmelon (including vitamin C) help protect our cells from damage, which in turn helps to prevent future diseases like cancer. Fiber intake is also associated with a reduced risk of developing colon cancer.
Enhances growth and development
Since muskmelon is an excellent source of vitamin A (as beta-carotene), which is essential for healthy growth and development – something that is of the utmost importance when it comes to your growing baby. Vitamin A is also a key nutrient when it comes to eye health, because it helps maintain the cornea and allows us to see in situations with low levels of light. 
Babies are born with low stores of vitamin A and are dependent on breast milk until they can get enough from their own diet. This is one major reason why introducing muskmelon to your baby (when appropriate) is a great way to ensure your baby gets enough of this nutrient so they can grow up healthy and strong.
Vitamin C plays an important role in the development of collagen, which is the most abundant protein in the body. Collagen helps form tendons, ligaments, skin, and muscle, and its roles include helping to keep our skin healthy and keeping our bones and joints strong.
Soothes digestion and prevents constipation
Muskmelon's water and fiber content is also fantastic for digestion. Fiber helps to promote regular bowel movements and also helps keep your colon healthy.
Prevents dehydration
The water content of muskmelon is high at 160 grams per cup, making this a fantastic fruit to help you stay hydrated. In addition to the high water content, muskmelons are also packed with electrolytes, which helps boost hydration within the body.
How to give muskmelon to babies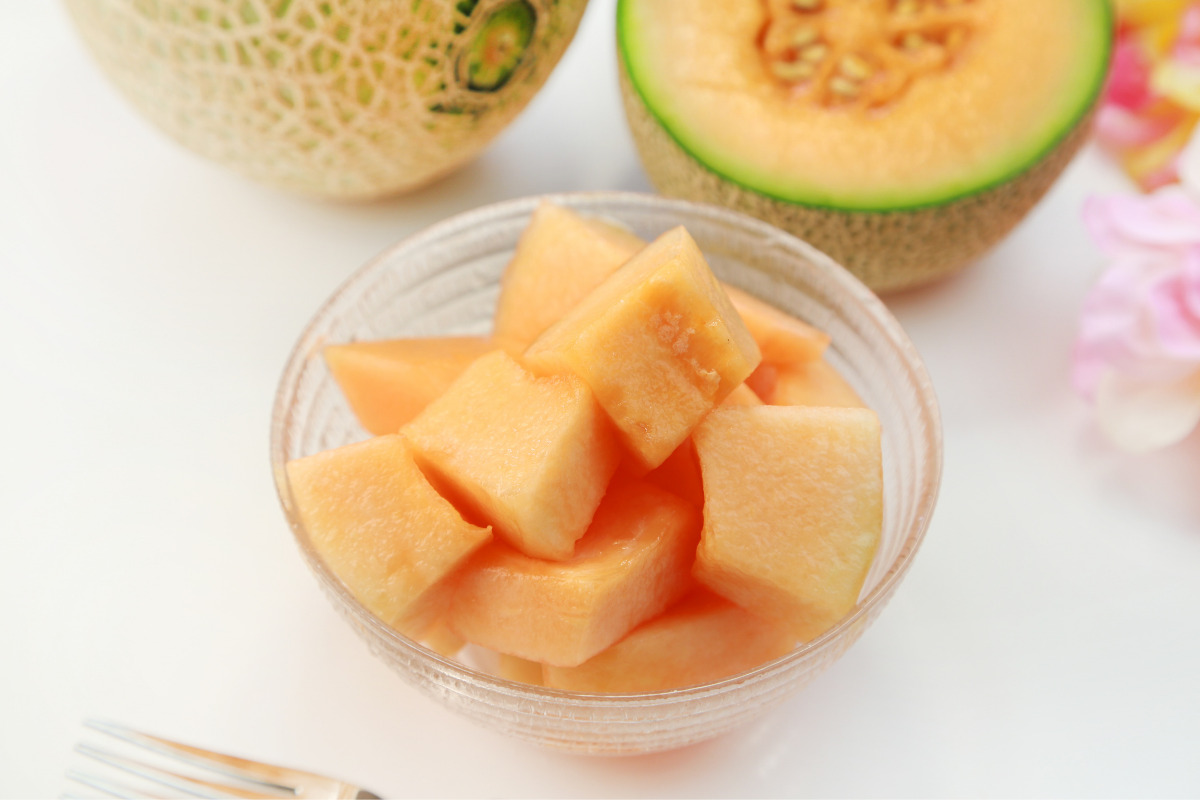 First things first, you need to know when it is appropriate to give your baby solid foods. At 6 months old, babies' digestive systems are capable of digesting solid foods. Introducing new foods should always happen slowly and at under the guidance of your pediatrician. 
Gradually testing new foods over time will allow you to see whether your baby is a fan of the food and how they react to it. Some melons can cause rashes in babies, so keep watch and communicate any potential allergies to your pediatrician. 
The good news is that babies tend to love muskmelons because of how sweet they are! Since muskmelons are so soft, it is easy to introduce them to babies. 
Some ways to introduce muskmelon to your baby include:
Pureed (6+ months)
Mashed (8+ months)
Chopped into large pieces and served as a finger food, with seeds removed (10+ months)
Blended into smoothies (12+ months)
Muskmelon baby friendly recipes
Here are some baby food recipes that include muskmelon that your little one is sure to enjoy:
Muskmelon is a good choice for the whole family!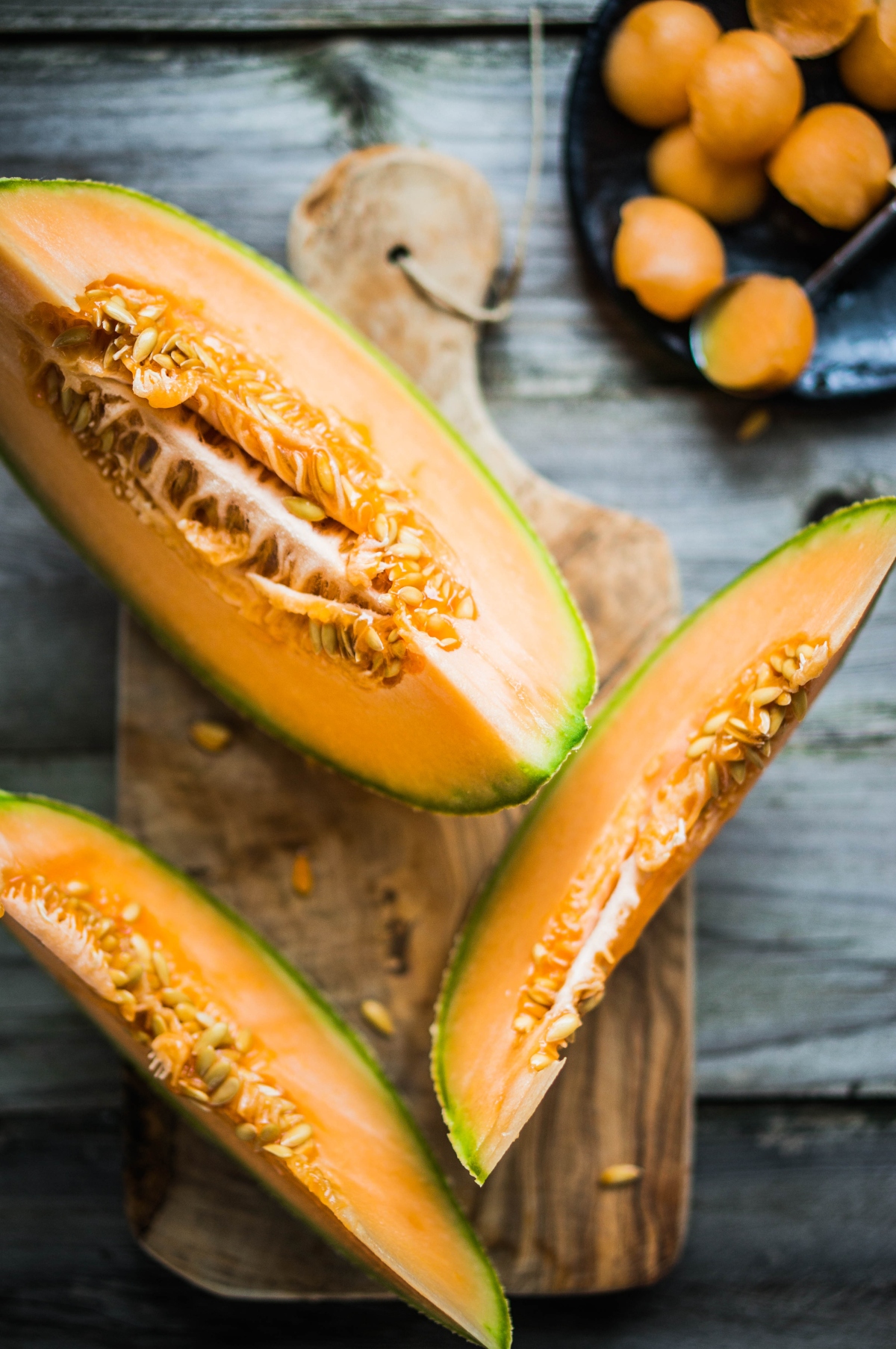 If you haven't been eating muskmelon, now is a great time to start! You now know that there are many health benefits of muskmelon for babies… but this doesn't only apply to babies! You and your entire family can also greatly benefit from adding muskmelon to your diet.
One important thing to note: if you or a loved one has diabetes, make sure to balance muskmelon with a source of protein and healthy fat to help offset the blood sugar spike as muskmelon is high on the glycemic index. You can absolutely enjoy muskmelon safely when you have diabetes along with the rest of your family.
When muskmelons are in season (during the summer), they are the most flavorful, juicy, and refreshing, and can also help you stay hydrated during any outdoor activities. 
Muskmelon can be eaten fresh by itself or with a Greek yogurt dip, in fruit salads, added to beverages and smoothies, or in fruit salsas – the options are nearly endless! Be creative and let me know what delicious and unique ways you add muskmelon to your diet. So what do you think? Are you ready to give muskmelon a try with your little one?