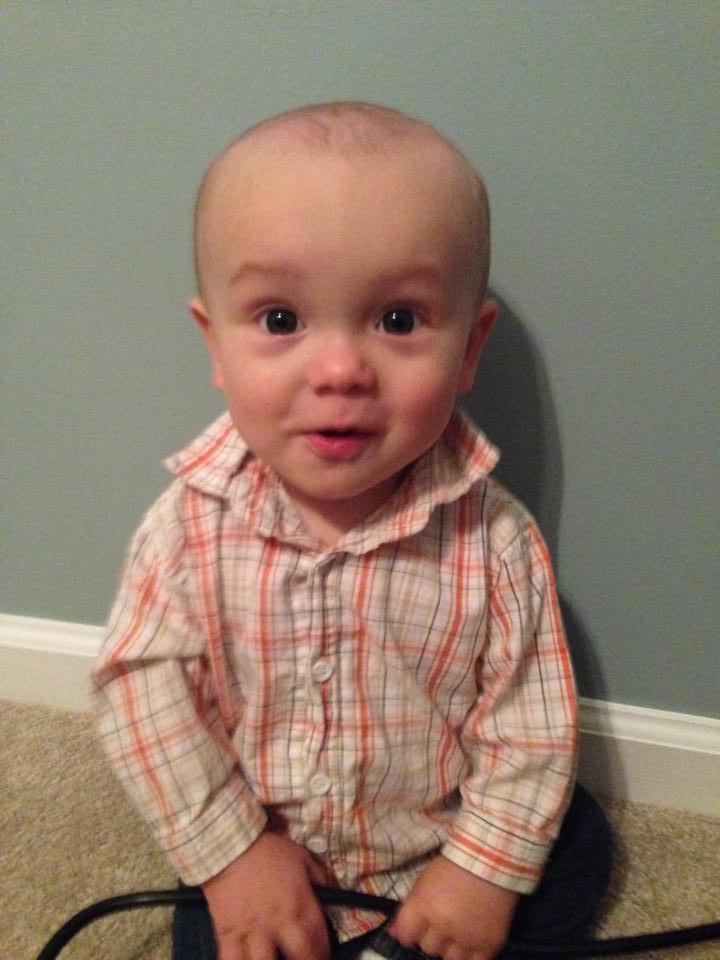 I have heard the stories from my family and friends with children about how emotional it can be when their child starts his first day of kindergarten or high school, or leaves for college. Looking at how emotional I got when Joey was just transferred out of the infant room at daycare and moved to the toddler room, I can't even image how it feels when these other milestones pop up. It's probably not too normal to get emotional with this daycare transition. In fact, his new room shares a door with his old room and the kids in both rooms play with each other and the beginning and the end of the day. His new room has a lot more space to run, great new toys, and will really challenge him. He was completely unphased by the transition, but for me it was harder.
I know he will do great in the new room. The teachers there seem wonderful too. But with any change, I get a little bit of anxiety. I really don't like change haha. I knew his old teachers really well; they made sure to tell me all about his day every time I picked him up. They also knew his personality, so if he was acting 'off' they would tell me so I can be on the lookout in case he was sick. I am 100% sure these new teachers will do all of the same things, but it will take time for Joey & I to get to know them, and it will take time for them to get to know us. Its just a small transition, and one that I know will be very beneficial for him (I mean he cant stay in the infant room forever), but it's still a little emotional for me. It means my tiny baby is growing up and becoming a little man. Let's see how emotional I get when he really is a true little man and not a toddler anymore!
Like this post? Make sure to subscribe to my FREE newsletter for monthly tips, recipes, giveaways, and more! Click here to subscribe!