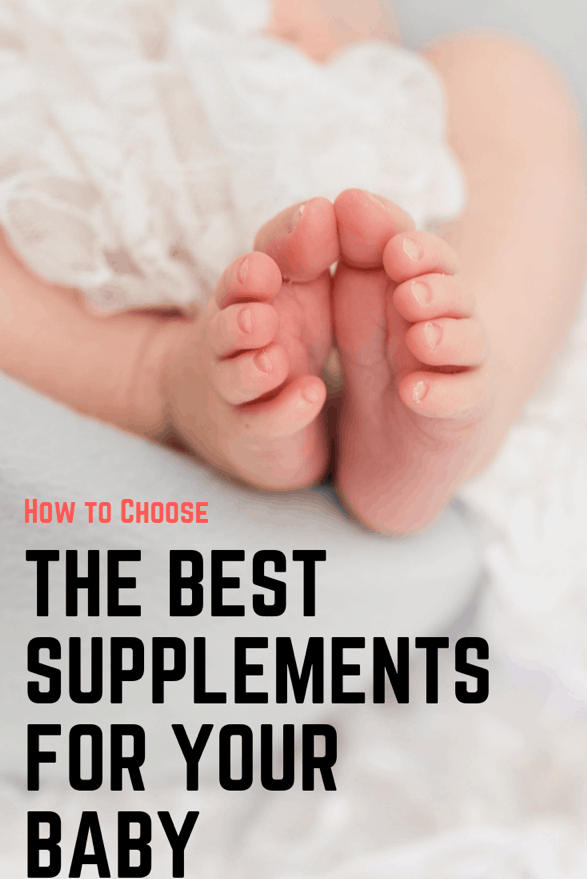 Welcoming a new baby into your life can be such an exciting time, but it can also be completely overwhelming. From the moment your baby is born, you are faced with making hundreds of decisions that will have a direct impact on her future. From deciding on a name, to selecting the safest car seat, to choosing to breastfed or formula feed (or a combination of both), the need to make critical decisions never seems to end. And how you feed your baby to ensure she is getting the right nutrition everyday can often be the most stressful decision of them all.
This post has been created in partnership with Swisse Wellness. As always, all opinions are my own.
Whether you chose to breastfeed or formula feed, your baby will rely on this as her sole source of nutrition until 4 to 6 months of age when you begin to introduce solid foods. However certain nutrients can be lacking from breastmilk and/or formula that you may want to consider adding into your infant's diet in the form of a dietary supplement.
What supplement should my baby be taking?
There is one critical nutrient that is often lacking (from breastmilk and formula) – omega-3 fatty acids (specifically DHA and EPA) – that plays an important role in the development of your baby's brain and vision. Even though these fatty acids can be consumed by the mother, it is often not enough. Research has found a majority of U.S. childbearing-age and pregnant women consumed significantly lower amounts of seafood recommended by dietary guidelines, leading to low intakes of EPA and DHA. When maternal levels of EPA and DHA are low, the baby receives less of these essential fatty acid in utero as well as in breastmilk.
Since DHA and EPA play an important role in normal cognitive development, brain function, and eye health, you want to ensure that your baby is consuming enough of these fatty acids consistently day after day. Often the best way to do this is through a high-quality supplement. For my children, I choose Swisse Ultinatal DHA + EPA Liquid for Baby.
What is the best DHA and EPA supplement for babies?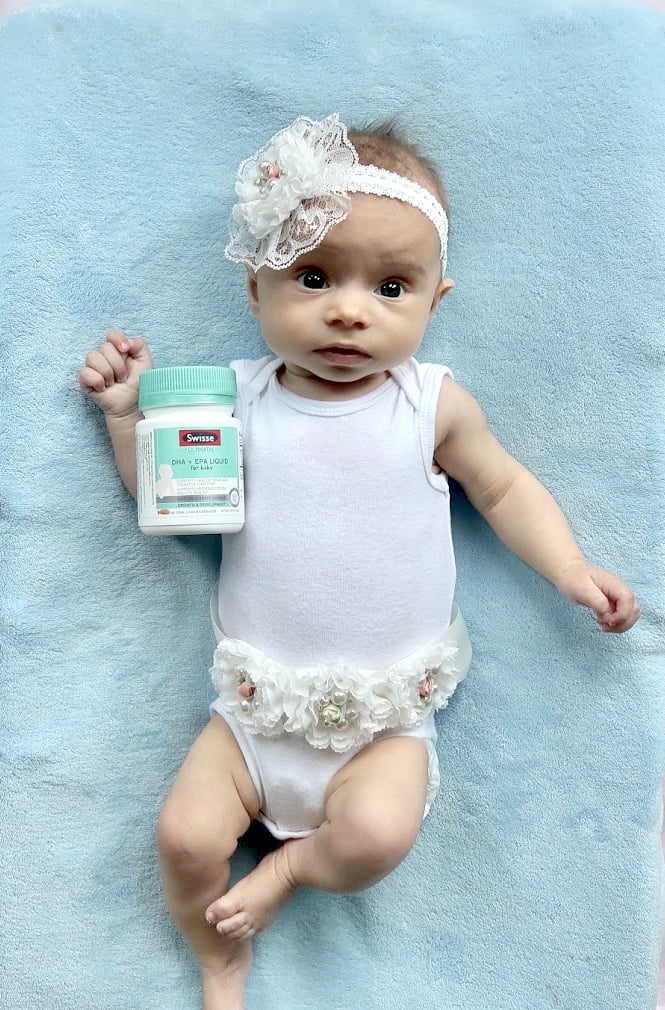 I choose Swisse Ultinatal DHA + EPA Liquid for Baby for my family (and my clients) for many reasons, but the main one that always stands out is the high quality Swisse supplements provide. All Swisse Wellness supplements contain the highest quality ingredients and are backed by scientific evidence to support all of their claims. They also follow the rigid testing standards all Australian supplements need to meet (unlike the US where supplement claims are mainly unregulated). Swisse also has an entire Scientific Advisory Panel who helps them stay at the forefront of research on vitamins and minerals. When it comes to anything I give my children, I want to feel confident I am only giving them the best, and Swisse Ultinatal DHA + EPA Liquid for Baby provides that.
What to look for in a DHA and EPA supplement for babies
When choosing a DHA and EPA supplement for your baby, make sure it contains an adequate amount of these fatty acids. Swisse Ultinatal DHA + EPA Liquid for Baby contains 300mg of omega 3 fatty acids including both DHA and EPA per serving to help your baby meet her daily needs.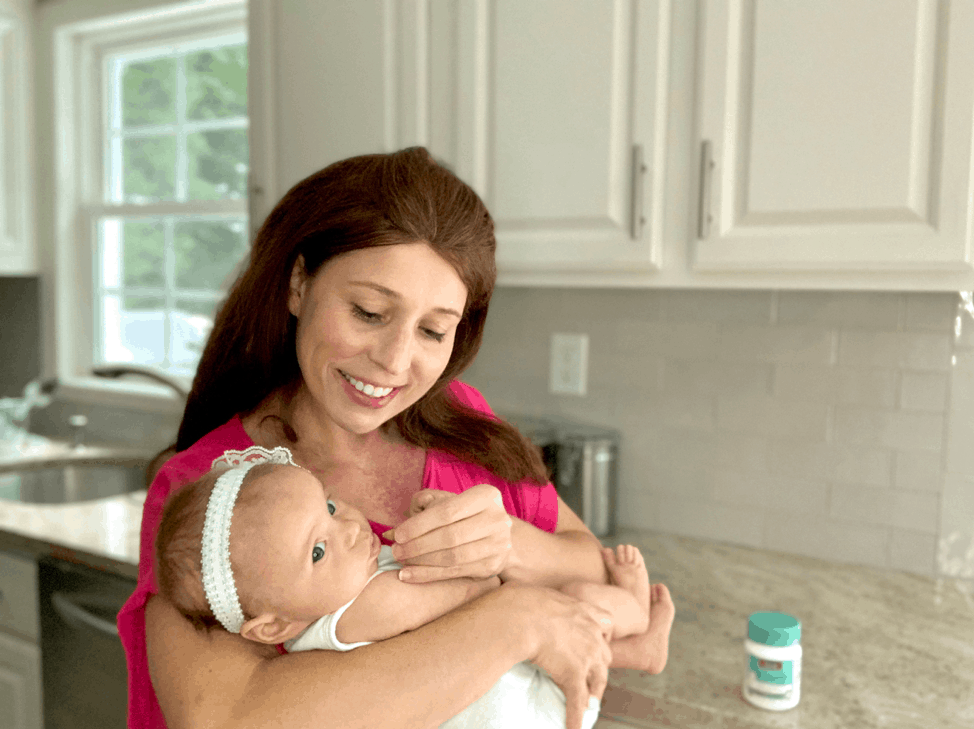 Convenience and portability for your baby's supplement is also important. Some liquid supplements for babies can be hard to measure. I remember getting so stressed every time I tried to use an eye dropper to place the right amount of a vitamin onto my son's tongue just hoping the dose he took in was the right one. And if we had to travel anywhere, I used to panic that the liquid vitamin in a glass bottle would break or leak. But Swisse Ultinatal DHA + EPA Liquid for Baby takes care of all these issues. They provide each individual supplement dose in a very convenient capsule. You simply cut off the top and drop the liquid supplement onto a spoon or directly into your baby's mouth so there is never any guessing on the correct dosage. You can even mix the liquid into breastmilk or formula. And since each dosage is packed individually, you can easily take this supplement with you anywhere without ever having to worry that it will leak or spill.
When should my baby begin supplementing with DHA and EPA?
It is always best to speak to your child's physician to determine when the best time to begin adding in an omega-3 fatty acid supplement. In general, before six months of age (when your child has not yet started solid food) you should discuss the best time to start supplementation with your child's physician and/or dietitian. At seven months of age, after solids have been started, you can provide one serving of Swisse Ultinatal DHA + EPA Liquid for Baby each day.
A Word of Caution: Since most DHA and EPA supplements come from fish or shellfish, make sure to speak to your physician about potential allergy risks if a history of seafood allergies runs in your family.