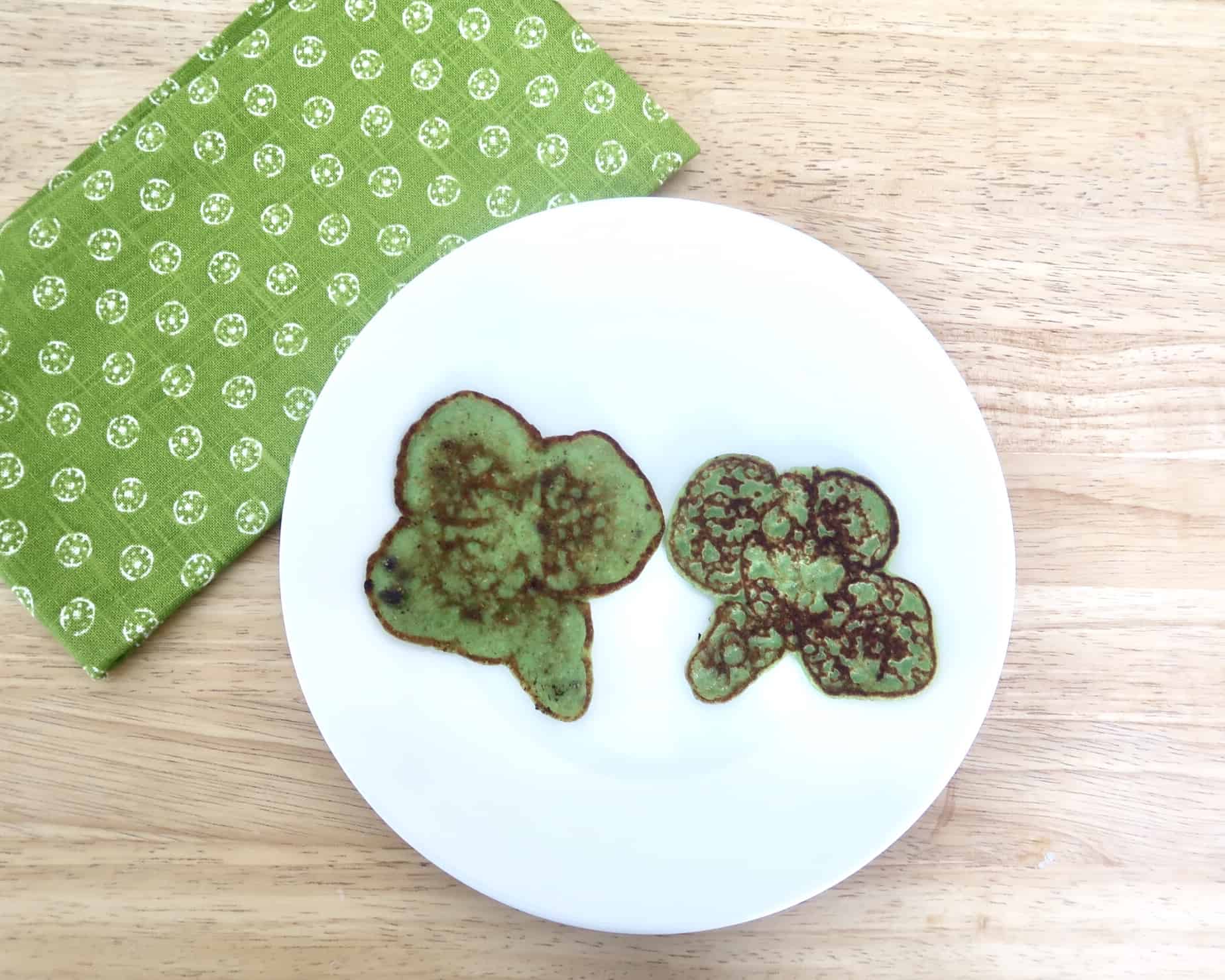 Saint Patrick's Day is right around the corner and you know with my name being Erin I have to celebrate! Being almost 8 months pregnant, there won't be any green beer for me this year, but I can have pancakes – and lots of them!
Pancakes are one of my favorite comfort foods and lucky for me, my kids love them too. But I don't love the traditional recipe packed full of refined flour. Sure they taste great, but I never feel good after eating them. That's why I decided to create my simple, four ingredient Greek yogurt pancakes that we can't get enough of! But for St. Patty's Day, I added an extra spin on them to make them a little more festive. Thanks to a bit of food coloring and some (ok a lot) of patience when making them, I was able to shape these delicious little guys into fun-to-eat shamrocks that we can't get enough of over here.
If you want to make an easy (and nutritious) breakfast for Saint Patrick's Day morning, you definitely need to give this recipe a try. You won't be disappointed!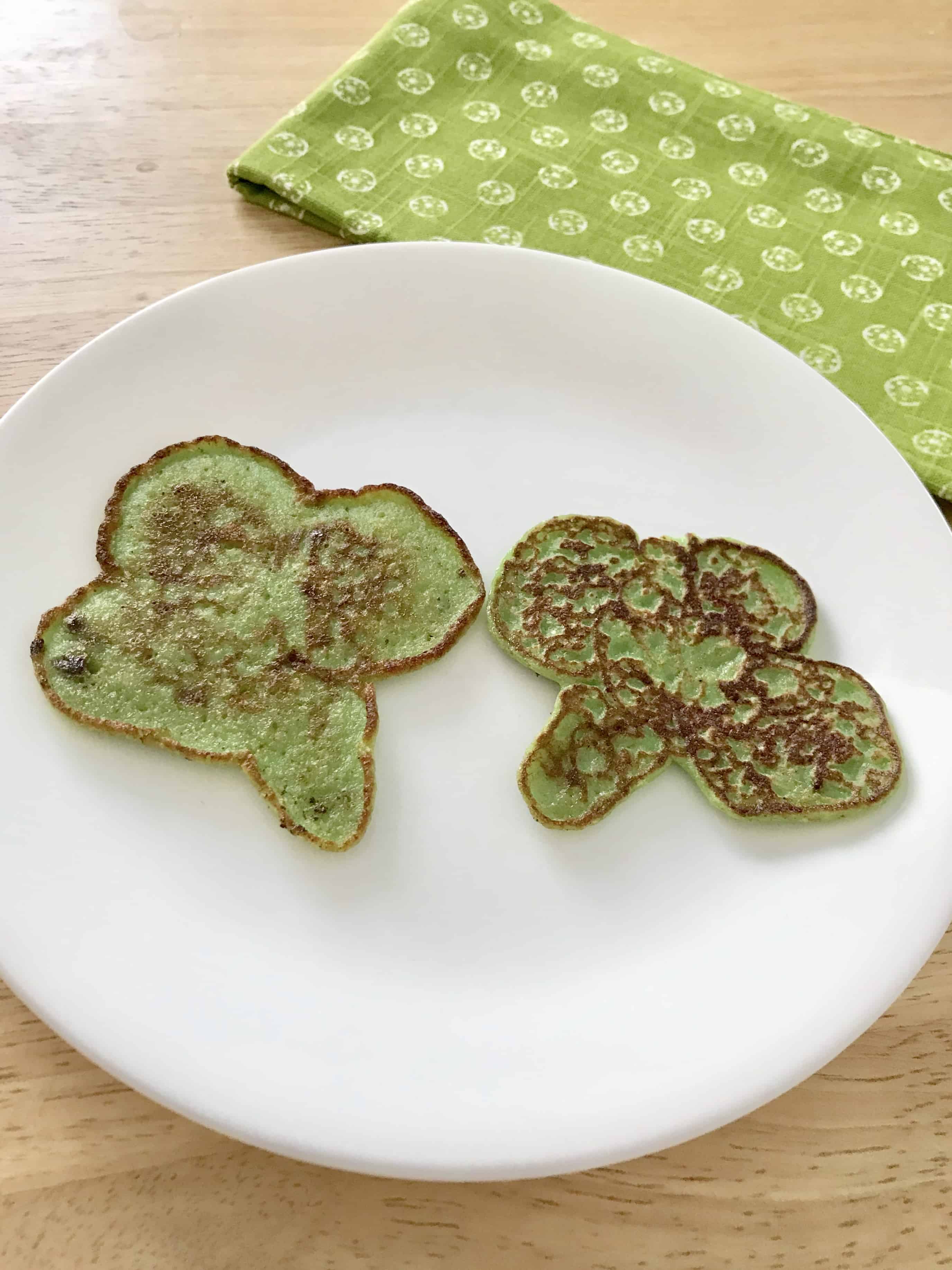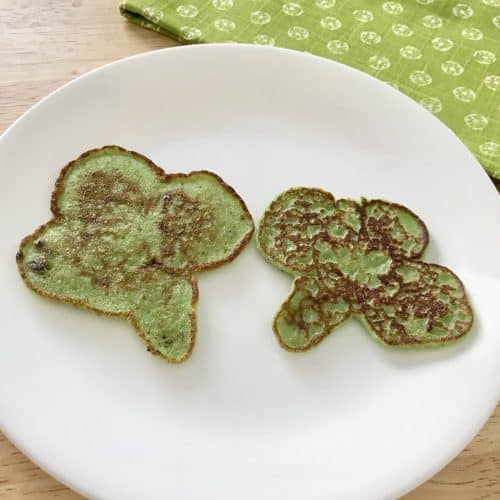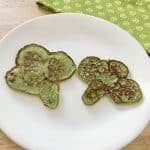 Green Shamrock Protein Pancakes
These easy 4 ingredient Greek yogurt protein pancakes make the perfect breakfast option.
Keyword:
greek yogurt pancakes, green shamrock pancakes, pancake, protein pancakes, shamrock pancakes
Ingredients
3/4

cup

plain, low fat Greek yogurt

1

egg

1

tsp

baking powder

1/2

cup

whole wheat pastry flour

1

tsp

green food coloring

(or use a food processor to add in chopped spinach for a natural green color)

1/4

cup

dark chocolate chips

(optional)
Instructions
Add egg and Greek yogurt into a food processor and process on high until fully blended (or use a blender if needed)

Add in flour and baking powder and process on high to create batter

Mix in food coloring slowly until desired color is achieved.

Add chocolate chips (if desired) and pulse to blend evenly.

Pour batter into shamrock shapes onto a pan over lightly greased medium heat. (To create shamrock shapes easily, pour batter into a plastic zip-close bag. Squeeze batter into one end to create a 'pastry bag' and use a scissor to cut a small hold into the corner of the bag. Now you can easily control the pour of the batter into the pan to create a pancake shape)

When edges start to bubble, flip pancake over and cook throughly on opposite side.
Recipe Notes
Per serving (makes 6 pancakes)
65 calories
1 gram fat
9 grams carbohydrate
0.5 grams fiber
5 grams protein
Nutrition Facts
Green Shamrock Protein Pancakes
Amount Per Serving
Calories 65
* Percent Daily Values are based on a 2000 calorie diet.