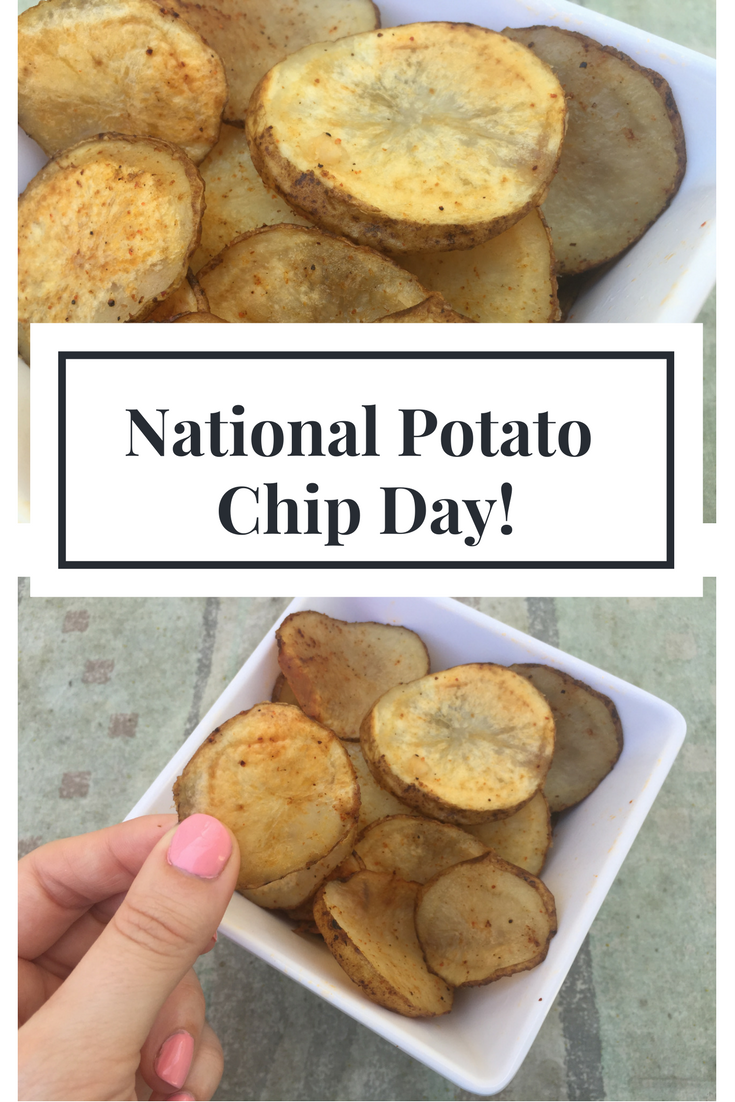 What more could an Irish girl like myself want on the week of Saint Patrick's Day than to celebrate the potato?! Who doesn't love a good potato, or better yet, a potato chip? If you feel like you have to avoid potato chips because they are fried or (gasp!) white, then I have exciting news for you!
Potatoes are actually a good source of complex carbohydrates, fiber, and iron- especially when you eat the skin. And you can even enjoy potato chips without all the added oil! How? By making your own baked one. And don't worry- it's super easy, quick, and a whole lot healthier & cheaper!
Celebrate National Potato Chip day with me by whipping up a batch of my healthy baked potato chips seasoned with chili powder and cayenne. The great thing about homemade potato chips is the endless seasoning combination! Next I will try garlic and onion powder—but for now I like it spicy!
What's your favorite flavor of chips?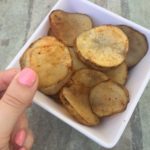 Healthy Potato Chip Recipe
Ingredients
2

medium potatoes, cut into 1/8 inch slices

1

tbsp

olive oil

2

tbsp

chili powder

1

tsp

cayenne

1

pinch

salt

1

pinch

pepper
Instructions
Preheat oven to 450 degrees.

In a large bowl, lightly coat potato slices with olive oil and add chili powder, cayenne, salt and pepper. Mix until slices are fully coated in seasonings and olive oil.

Line a cookie sheet with parchment paper. Arrange potato slices in a single layer on prepared cookie sheet. Bake for 30-35 minutes, or until slices start to crisp and brown on the edges. Take out of oven and cool completely.