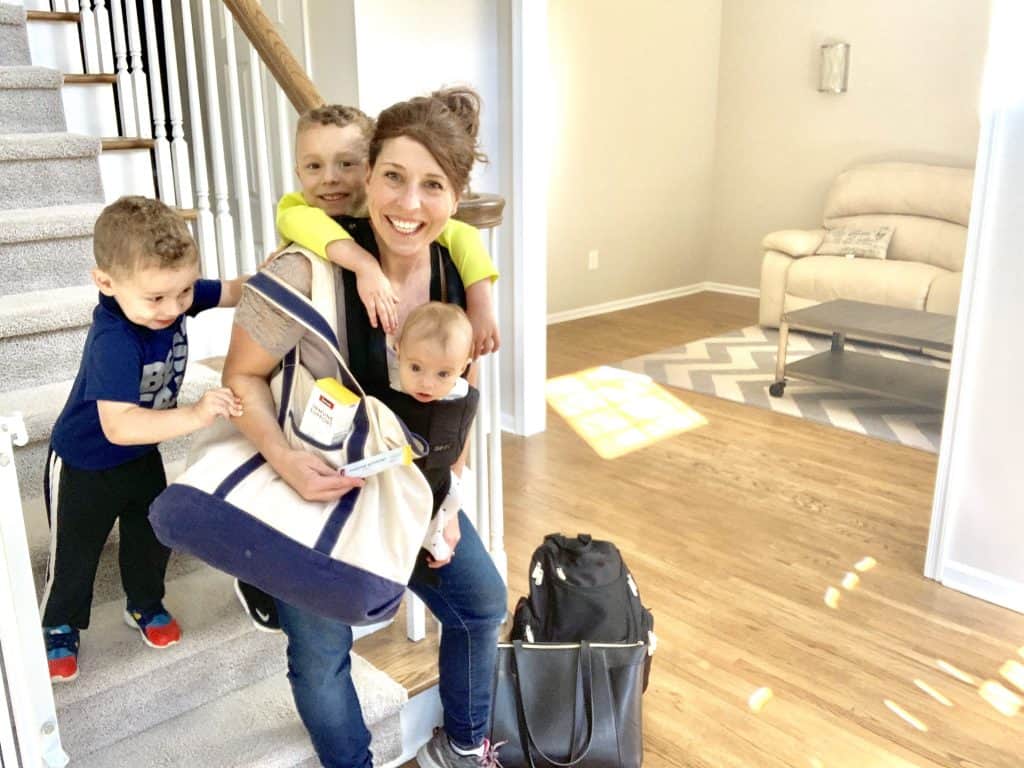 Have you ever run out the door in the morning only to realize you forgot to take your vitamins – again! I used to have this problem all of the time. I would either forget (because let's be honest, there are so many more things to worry about when trying to get out the door in the morning), or I just couldn't stomach swallowing yet another pill. I tried the gummy vitamins, and even though I loved the taste, I wasn't a big fan of the sugar from them sitting on my teeth all day (and neither was my dentist). That's why I was SO excited when I heard about the newly released Jelly line from Swisse Wellness. These delicious jellies are the perfect alternative to pills and gummies and they fit perfectly into my busy life.
 This post was created in partnership with Swisse Wellness. As always, all opinions are my own.
If you have been following me for a while, you know that I am a huge fan of Swisse Wellness and their high-quality line of supplements which are backed by scientific research so you know they do what they say they do. Well now taking my supplements just got a lot easier too! The new Swisse jellies are plant-based and portable for a quick body, brain, or beauty nutrient boost no matter where you go. You just tear off the top, take a bite (they taste SO good!) and you're set! They come in three varieties: Beauty Boost, Immune Support and Focus Boost and are all free from gelatin, gluten, soy, dairy and artificial colors, flavors or sweeteners.
Which Jelly is Right For You?
Now that you can take your nutrition to go no matter where the day takes you, you probably are wondering which Swisse jelly is right for you? Depending on your needs, you may find the perfect match with one or all three. Here's what each jelly offers:
Swisse Immune Support Jelly
Have you ever come back from a few days of traveling only to instantly find yourself fighting off a cold? The stress of travel along with the change in sleep patterns and diet can impact your immune system and make it easier for you to get sick. To fight against this, keep Swisse Jelly Immune Support with you no matter where you go. This jelly isn't only delicious but it packs in a combination of zinc, selenium, elderberry and Manuka Honey for powerful immune support that's perfect for keeping you feeling your best anywhere you go.
Swisse Focus Boost Jelly
Maybe you are giving a huge presentation you want to be at your best for, or maybe you had no sleep last night (I know that feeling all too well) and just need a little help focusing. No matter what the situation, the Swisse Focus Boost Jelly can help. Using a premium formula containing the highest quality ingredients, Swisse Focus Boost Jelly provides blend of antioxidants along with Cera-Q which has been shown to support healthy brain function, memory recall, focus, and concentration. And since it's so easy to carry – and tastes so good – it really doesn't get much easier to get that extra 'boost' you need.
Swisse Beauty Boost Jelly
If you are like me, you want to take your beauty routine seriously, but you probably don't have the time to do it. I'd love to spend hours prepping my skin each day, but let's be honest- if I get five minutes to wash my face and slap on some lotion I consider that a win. So when I found out about the Swisse Beauty Boost Jelly I was thrilled. Beauty support that tastes great and you can take on the go sounds pretty much made for my life! With a premium formula packed full of high quality ingredients including antioxidants and collagen to help your skin look its best, Swisse Beauty Boost Jelly gives your skin exactly what it needs to help fight against premature aging caused by stress, environmental pollutants, and even poor sleep. Just open the jelly, bite in, and enjoy better skin from within while having what tastes like a sweet, indulgent treat.
No matter what nutrition your body needs, being busy is no longer an excuse to skip out on taking your supplements. The new Jelly line from Swisse Wellness make it easy (and delicious) to get in your nutrition no matter where you go or how busy you are. Get yours today