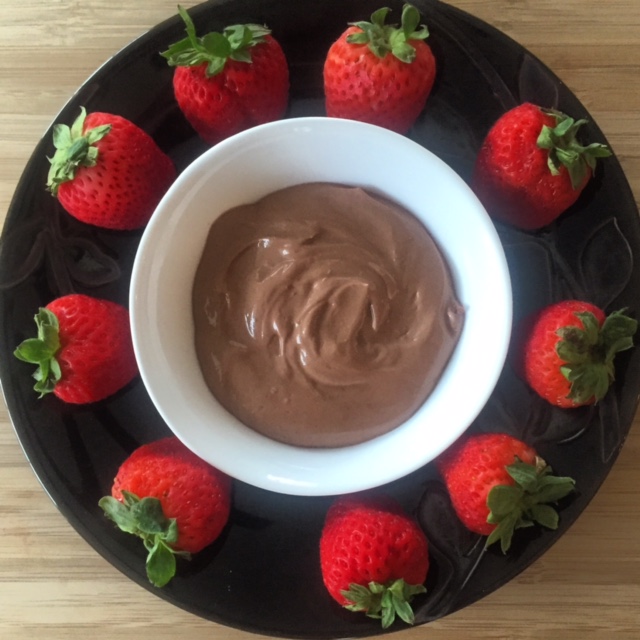 It's that time of year again, back to school time. And with it comes busy, hectic mornings. I don't know about you, but sometimes when everything around me is too rushed and stressful I just want to take a step back and relax while indulging in something rich and sweet (well I really want to have a glass of wine, but that's probably not the best idea before 10am right? haha). So that candy bar or cookie can look really tempting. However, I know the refined carbohydrates will negatively impact my energy and increase my cravings for sweets the rest of the day.
So, I can up with an easy solution that's the best of both worlds. It's sweet, chocolately, and it's actually good for you! This easy Healthy Chocolate Mousse is packed full of 20 grams of protein in just one cup, which will help you stay satisfied for hours to come. And literally, it takes under a minute to make. So you can whip it up and take it with you no matter what the morning brings!
Ingredients:
1 Cup plain low fat or nonfat Greek yogurt
1 Tbs 100% cocoa powder
(optional: sweetener of your choice)
Directions:
Mix together cocoa and Greek yogurt and serve chilled alongside your favorite fresh fruit.
(that's it- I told you it was super easy!)
Nutrition Facts (per 1 cup): Calories 150, Carbohydrates: 12gm Protein: 21gm Fat: 2gm
What will you pair this easy recipe with?