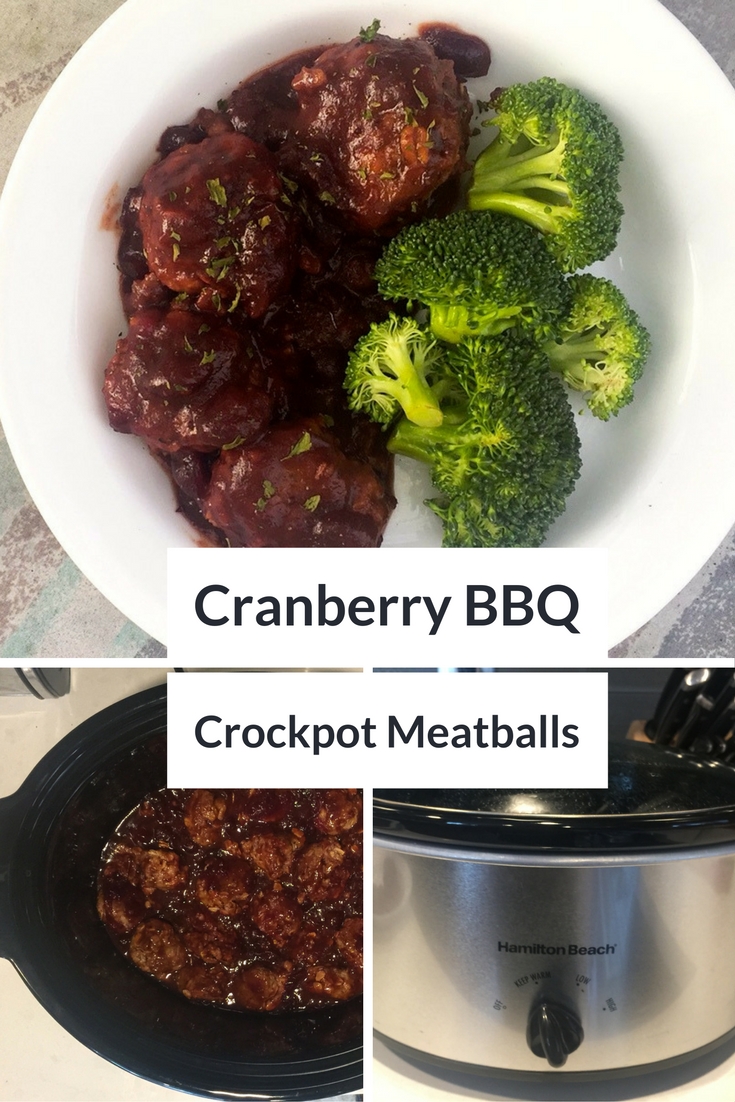 Well I did it- I have officially kept two tiny humans alive for over a month. Yes I know I am far from the first person to accomplish this feat, but I am still giving myself a pat on the back (and a much needed glass of wine) to celebrate my small victory! Adjusting to life with two little ones has been a challenge at times, but it has also been a lot of fun (other than the potty training boot camp I am currently implementing for my older one- I swear I'd take childbirth over potty training any day!). One of the biggest adjustments to life as a family of four is just the lack of time to accomplish simple tasks. For instance, I used to prep dinner while Joey napped. But now when Joey naps, Jimmy is wide-awake and crying. Luckily he loves to be worn as much as his older brother did, which frees up my hands for some things, but I am just not comfortable baby wearing while cooking over an open flame.
Prior to Jimmy's arrival, I had stocked up on healthy meals so we would be in good shape for the first few weeks. But now, those meals have run out and I have been finding myself just throwing random foods together at times out of desperation. Even though it's a little chaotic right now and sleep deprivation is hitting us hard, I still want to make sure my family has nutritious meals to enjoy daily. And I want to make sure we aren't eating the same meal day after day (which was a rut I was falling into as well). So what's the best solution for a healthy meal when you are short on time? The crock-pot of course! I swear my slow cooker is my lifesaver. Any time you can just set a meal and forget it- I am all for it!
This Crockpot Cranberry Barbeque Meatball is a big hit with my family. What I love about it is how easily it pairs with any vegetable you enjoy. You can also make a large batch and freeze the leftovers for a quick meal (or snack!) anytime. And it makes a simple, yet delicious, option for when company stops by.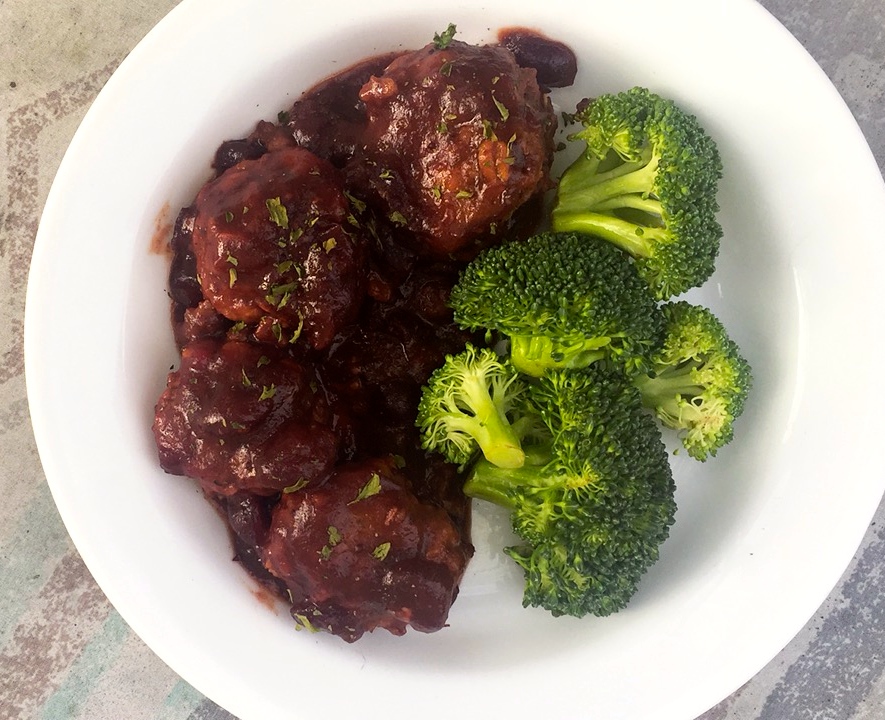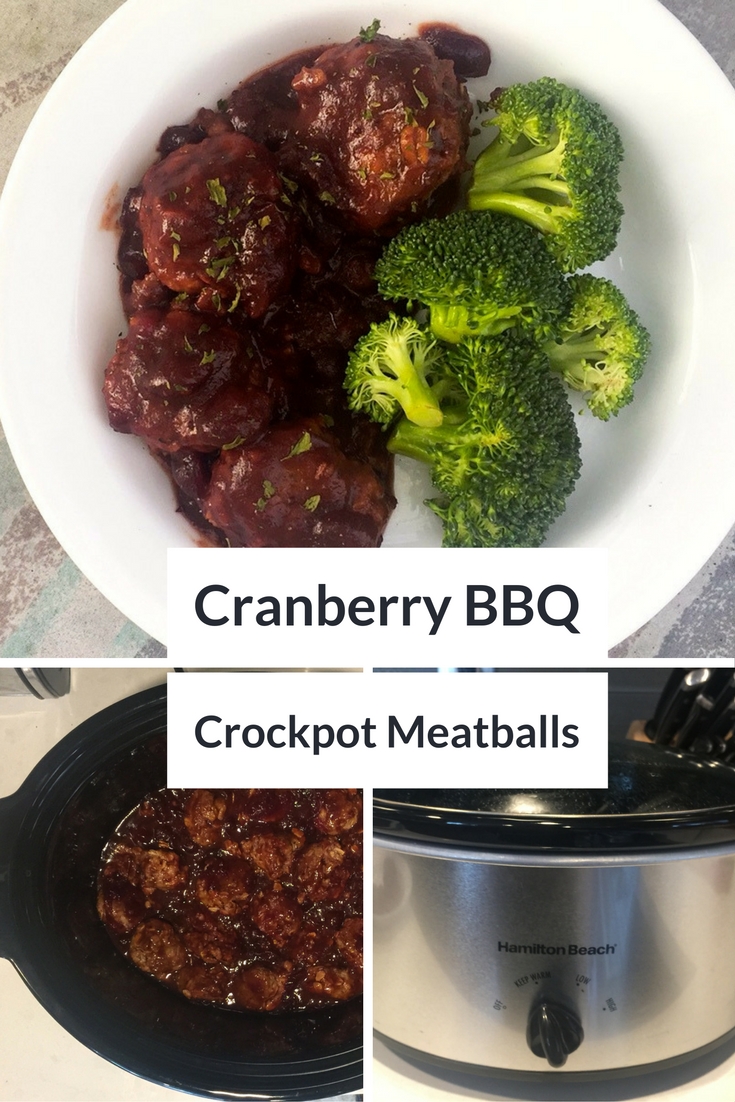 Crockpot Cranberry BBQ Meatballs
This Crockpot Cranberry Barbeque Meatball easily pairs with any vegetable you enjoy. You can also make a large batch and freeze the leftovers for a quick meal
Print
Pin
Rate
Servings:
16
meatballs (4 servings)
Equipment
Large mixing bowl

Saucepan

Crock-pot
Ingredients
1

lb.

95% lean ground turkey

1

each

egg

whisked

1/2

cup

rolled oats

1/2

each

onion

diced

2

tbsp

garlic

minced

1

tbsp

dried basil

1

tbsp

dried oregano

1

tbsp

Italian seasoning

salt and pepper

to taste

1

cup

whole cranberry sauce

1 1/2

cup

BBQ sauce

Extra-Virgin Olive Oil
Instructions
In a large bowl, combine turkey, egg, rolled oats, garlic, basil, oregano, Italian seasoning, salt and pepper.

Once well combined, roll meat into 1-inch balls. Repeat until all meat is rolled.

In a saucepan with olive oil, lightly grill meatballs, until sides are browned and meatballs are firm, about 3 minutes on each side. Remove from heat. 

In a crock-pot on low-heat, add grilled meatballs, cranberry sauce, and BBQ sauce. Let cook for 1-2 hours or until meatballs are cooked throughout. Serve with vegetables or on top of brown rice and enjoy! 
Notes
Nutrition Facts Per Serving: 280 calories, 27 g CHO, 13 g Fat, 13 g PRO, 3 g Fiber, 17 g sugar 
Nutrition
Calories:
128
kcal
|
Carbohydrates:
20
g
|
Protein:
6
g
|
Fat:
3
g
|
Saturated Fat:
1
g
|
Polyunsaturated Fat:
1
g
|
Monounsaturated Fat:
1
g
|
Trans Fat:
1
g
|
Cholesterol:
21
mg
|
Sodium:
301
mg
|
Potassium:
155
mg
|
Fiber:
1
g
|
Sugar:
16
g
|
Vitamin A:
101
IU
|
Vitamin C:
1
mg
|
Calcium:
34
mg
|
Iron:
1
mg