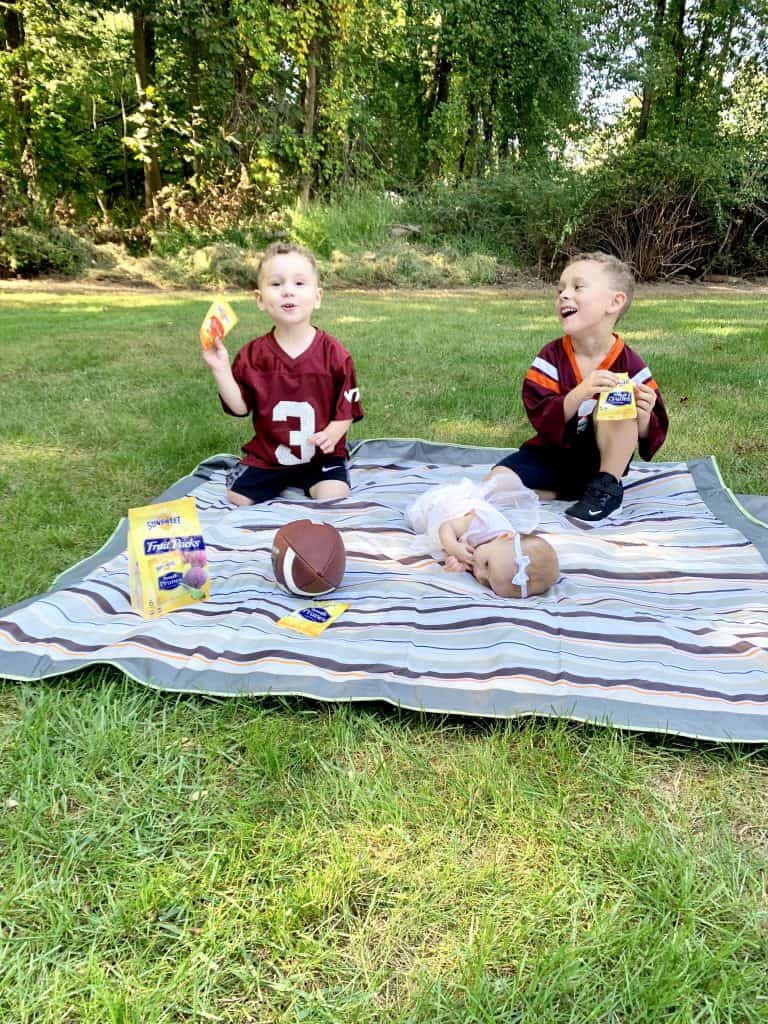 Now that back to school session is in full swing, you are probably busier than ever. And when your schedule gets crazy, it's pretty normal to find you are eating less fruits and veggies than you'd like. I know between the rush out the door in the morning and the never-ending list of after school activities and homework, my family's diet takes a hit this time of year. That's why I've teamed up with Sunsweet Growers to share my top three simple tips to add more fruit into your day, no matter how busy it gets!
This post has been created in partnership with Sunsweet Growers. As always, all opinions are my own.
3 Easy Ways to Add More Fruit into Your Day
Whether you are busy with after school activities, homework, or just haven't found time to get to the grocery store, these simple ideas will help make it easy to add more fruit into your day.
Tip #1: Make it convenient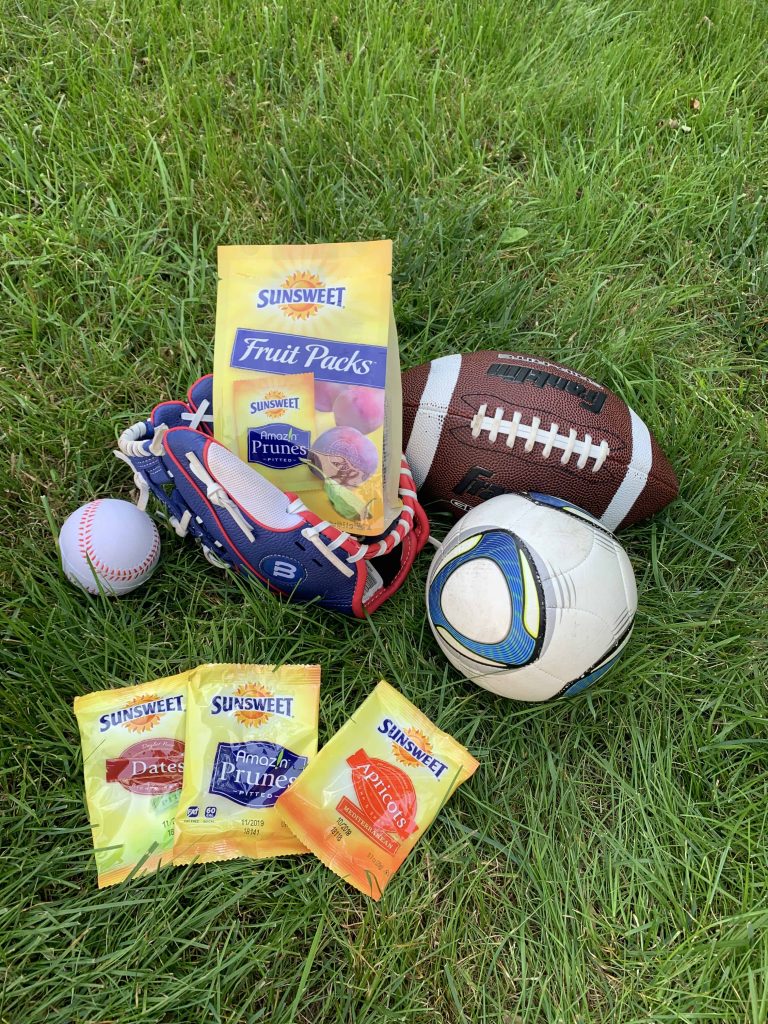 Let's face it, if food isn't easy to eat, it doesn't get eaten. I've had weeks where I've stared at the same giant watermelon in my fridge yet never ate it simply because I could never seem to find the time to cut it. It sounds ridiculous, but when you're busy these things happen. That's why I cannot get enough of Sunsweet's convenient portable Fruit Packs made with 100% real dried fruit and no added sugar. I love them because they can satisfy my sweet tooth no matter where I go and my kids love them too. Whether we are running out the door to catch the school bus or on our way to football practice, these fun packs provide a filling boost of fiber and nutrition to help keep our energy levels up as we tackle the busy day ahead. And since they come in three delicious varieties – Amaz!n Prunes, Dates, Apricots – it's easy to never get bored!
Tip #2: Have it ready to go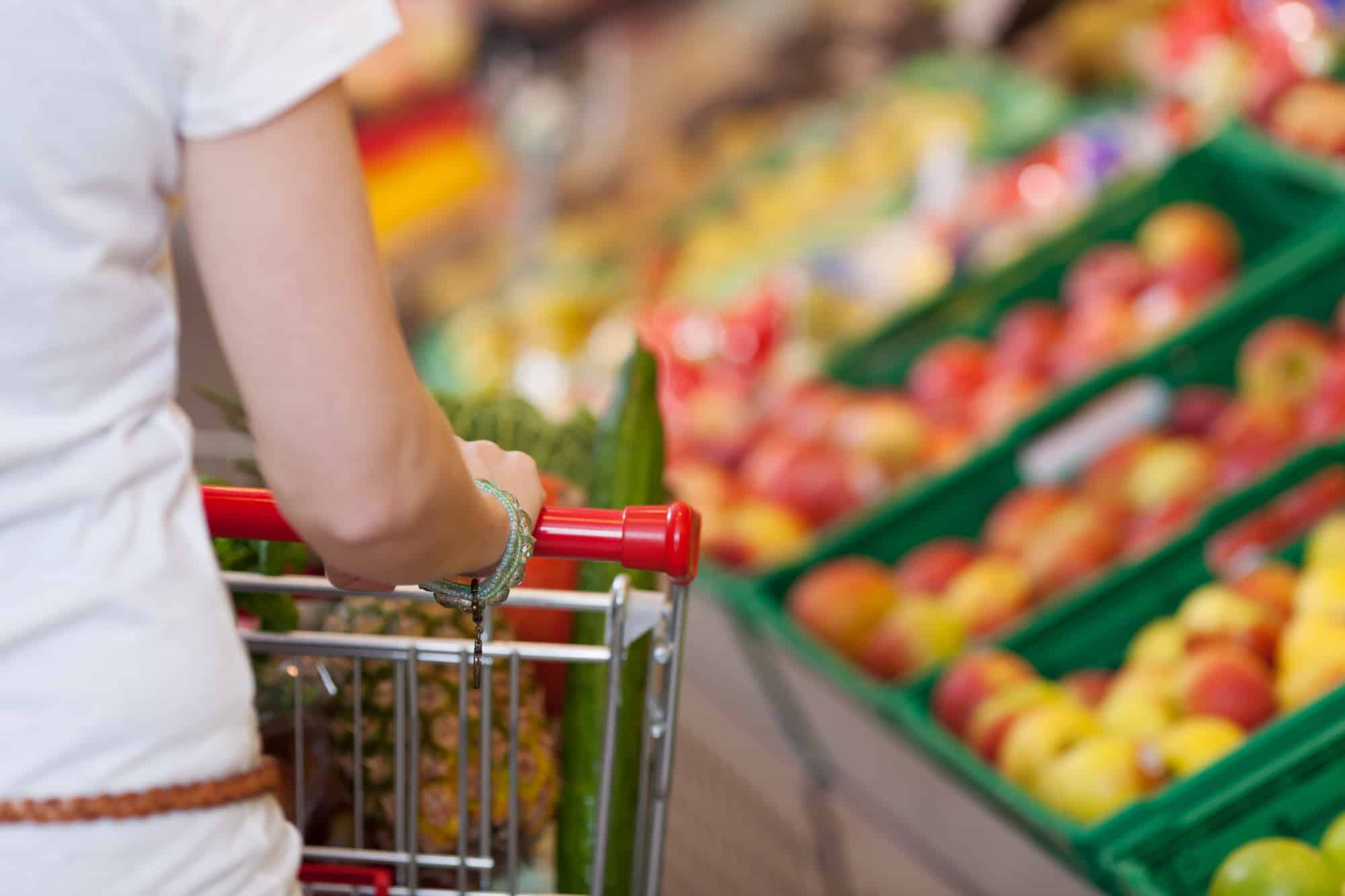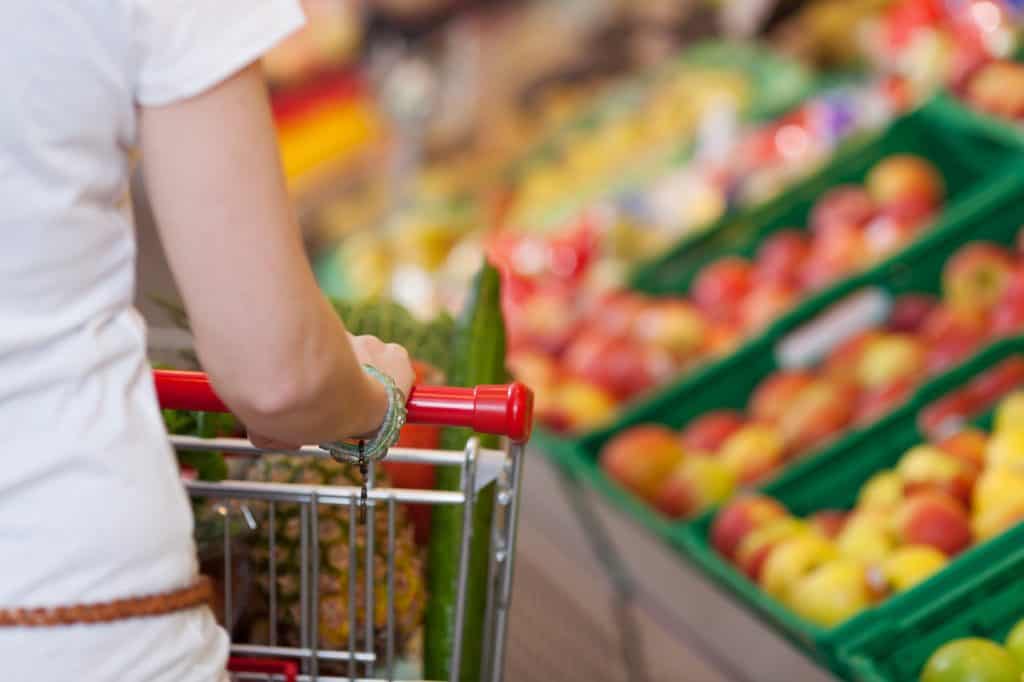 Tell me if this sounds familiar- you stock up on fresh fruit with the intention of using it for snack and lunchbox choices, yet by the end of the week it spoils leaving you without any options. This happens to me all of the time. And the week just gets way too busy to leave time for a second (or third) trip to the grocery store. That's why I love having a selection of dried fruit in my pantry at all times. Just like fresh fruit, dried fruit is packed full of nutrients and fiber, but with a much longer shelf life. So whether you have time to run to the store or not, dried fruit is always ready to go. One of my favorite on-the-go snacks to pack is a homemade trail mix where I toss together air popped popcorn, nut, dried fruit, and a few dark chocolate chips. It's salty, it's sweet and it takes less than a minute to make so I can be out the door in no time.
Tip #3: Keep it fun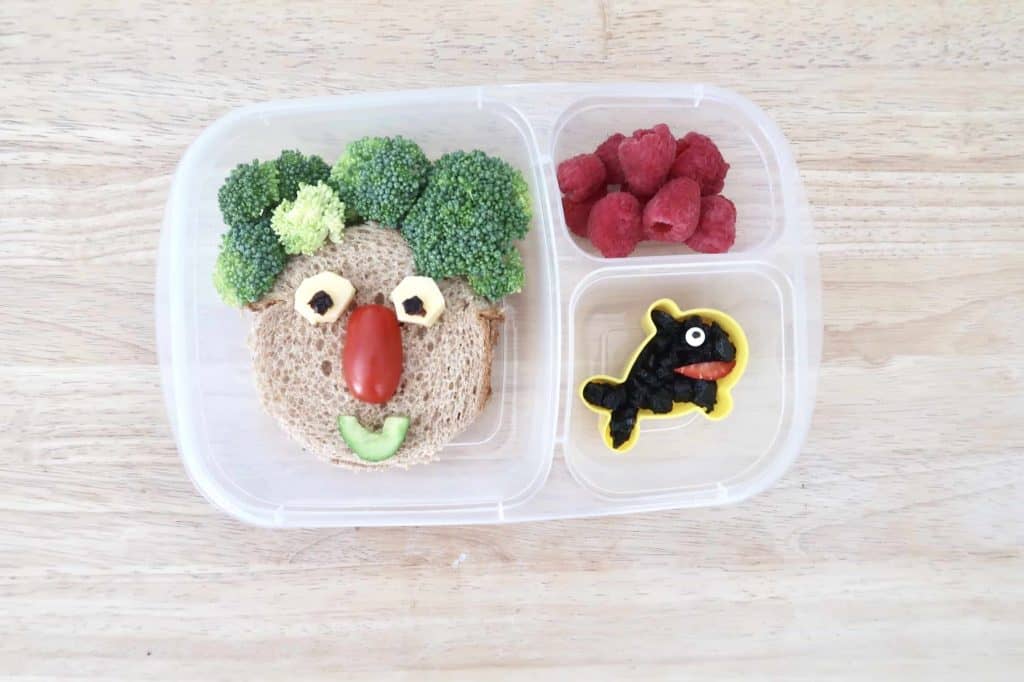 Even if you have nutritious foods on hand, if it doesn't look appealing chances are you won't eat it. I know this is true not only for my kids but for myself as well. So don't just keep fruit on hand, but make it fun too. Try adding a variety of colors to your lunchbox by mixing an array of dried and fresh fruit. Or create a fun twist on a standard snack but getting in touch with your inner artist. I mean, who wouldn't want to eat this adorable 'fish' made of diced prunes?! Now that's a snack your kids will get excited about. And when they get excited, the food gets eaten!