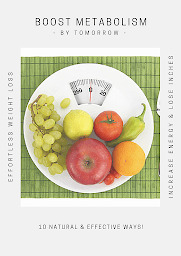 Sluggish metabolism? Learn how to boost your metabolism naturally- overnight!
One of the biggest issues I see my clients struggling with is metabolism. A slow metabolism can make you feel lethargic, make weight loss difficult, and even impact future health. And many times it isn't your diet holding you back. There are many simple, yet effective, ways to boost metabolism naturally. And they can work almost instantly!
Are you ready to boost your metabolism for good? Then grab my FREE cheat sheet where I show you the 7 simple steps to take today for a faster metabolism tomorrow.
 >>>CLICK HERE TO GET YOUR FREE METABOLISM BOOSTING TIP SHEET<<<