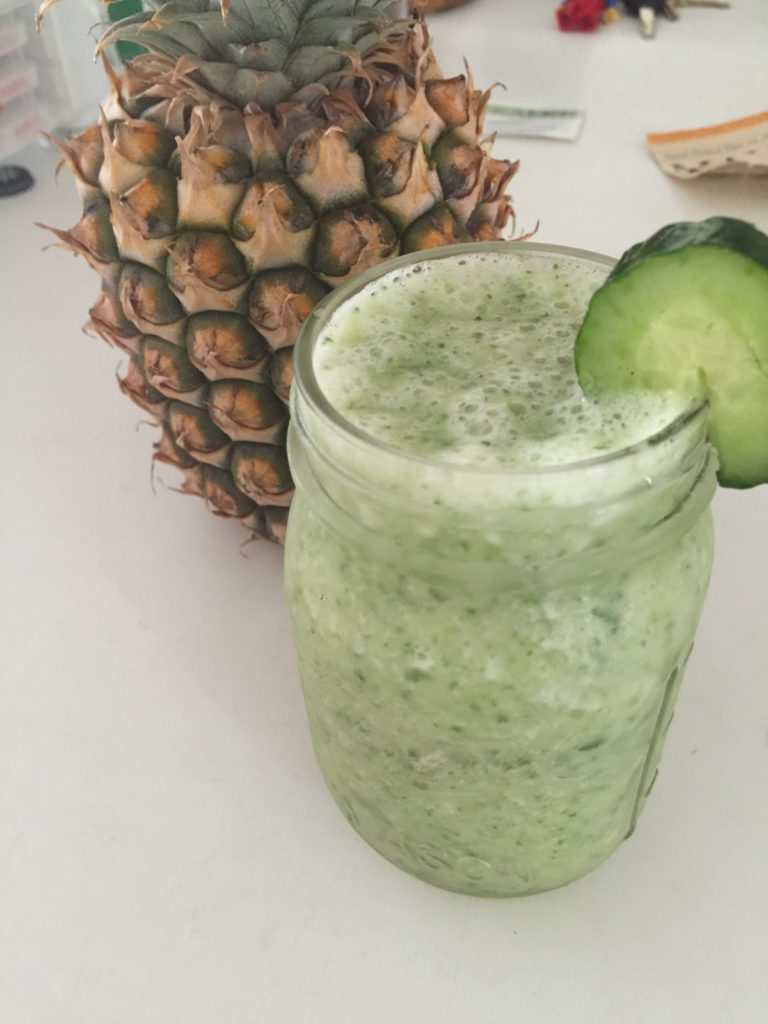 (Photo Credit: Kelly Sloan)
Now that it's getting hot outside, you may be tempted to head out for ice cream. Instead, give a delicious homemade smoothie a try. Packed full of antioxidants, fiber, and protein, but much lower in added sugar and calories; it's a great way to fill up while you slim down for bathing suit season.
Here's a great recipe created by my fantastic intern Kelly Sloan 
Refreshing Green Drink
Ingredients:
2 cups frozen or fresh diced pineapple
1/2 cup kale
2 medium ripe bananas
1 large cucumber, cut into pieces
2 cups water or coconut water
1 teaspoon honey or agave
Directions:
Add all ingredients into blender and blend until smooth. Add more liquid for a thin consistency. Enjoy! Makes 2-3 servings.