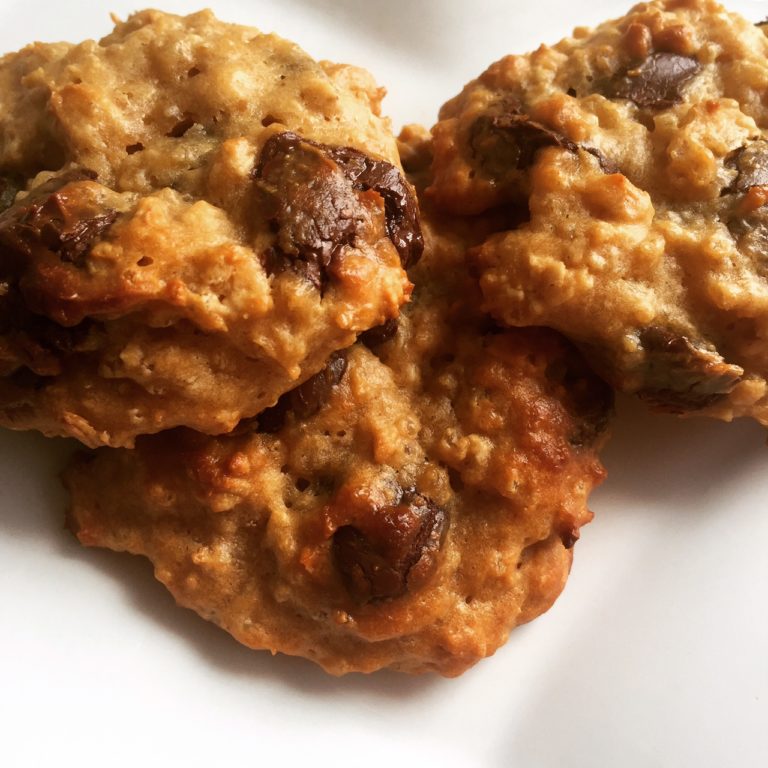 You wont believe these amazing cookies are less than 40 calories each! They taste amazing and are packed full of whole grains, protein, and antioxidants. Get ready to dig in!
Ingredients:
½ cup Quinoa, prepared
¾ cup plain low fat Greek yogurt
1 large egg
½ cup rolled oats
¼ cup oat flour
¼ cup natural peanut butter
¼ cup agave nectar
1 tsp baking powder
½ tsp salt
½ cup dark chocolate chips (at least 60% cacao)
Preheat oven to 400 F. Place peanut butter in the microwave on high for 30 seconds to melt and thin. Whisk together egg, yogurt, agave and peanut butter. Add in dry ingredients to create a batter. Add in chocolate chips and mix evenly.
Place 1 Tbs drops of batter onto a lightly greased cooking sheet and bake for 15 minutes or until cookies are light brown in color and edges are firm. Makes approximately 32 servings. Enjoy!