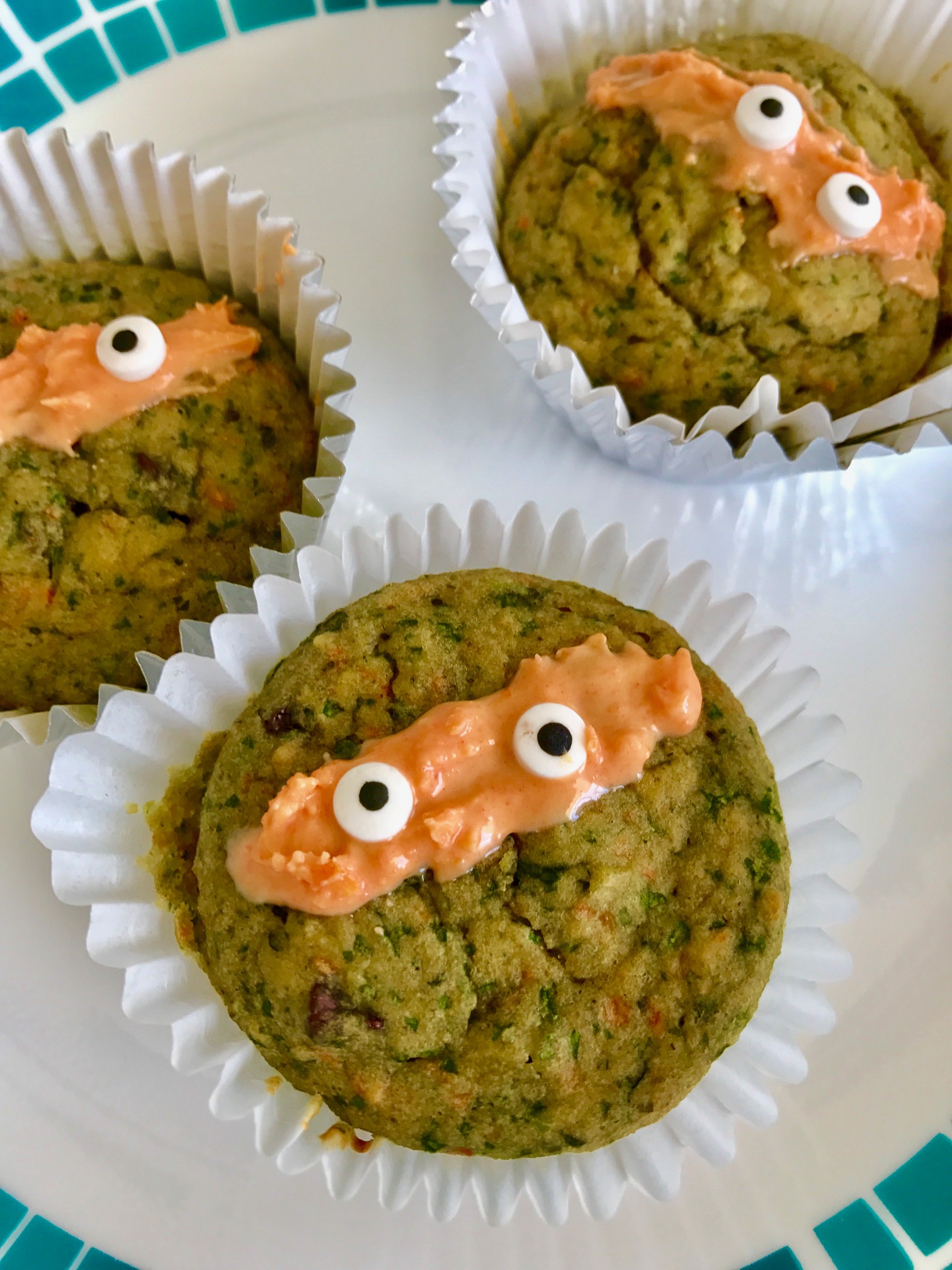 Are veggies a struggle in your house? They can be at times in mine. Of course I want my 3 year old to eat his vegetables, but at the same time I try to avoid food battles as much as possible. Begging your child to 'just take one bite' or 'finish all of your vegetables before dessert' has been shown to increase mealtime stress and increase picky eating behaviors. It also basically tells your child something is wrong with vegetables if you have to beg them to eat them, reinforcing the dislike for anything green.
So what's the solution? Honestly there isn't a perfect solution. I wish there was. But what works in our house is a 3-part strategy. First, I get my son involved in everything from purchasing the vegetable, to washing it, to cooking it. Then, we make veggies fun (adding them into fun recipes, cutting them into fun shapes, calling them fun names- whatever works!), and finally we make them part of dessert. That's right! Dessert isn't a reward in our house. If you want some chocolate, some ice cream, or a sweet of any kind, it just is part of the meal. It's pretty common to see my son follow up eating a chocolate chip with a bite of broccoli (as strange as that sounds).
For us this strategy makes vegetables and dessert equals. Instead of glorifying dessert as a reward you earn after eating the less desirable food, the vegetables are viewed as equally tasty. Sure, sometimes they aren't touched at all and he eats a handful of chocolate chips instead. But other days, he asks for seconds of vegetables and doesn't even touch the sweets. To me, that's a win.
If you are looking to add some fun to the vegetables in your house, give our Ninja Turtle Spinach Muffins a try. These sweet treats are packed full of protein, fiber, vegetables – and yes a little chocolate (because what's a muffin without chocolate) and so good your little one will be coming back for seconds and thirds!
What do you need?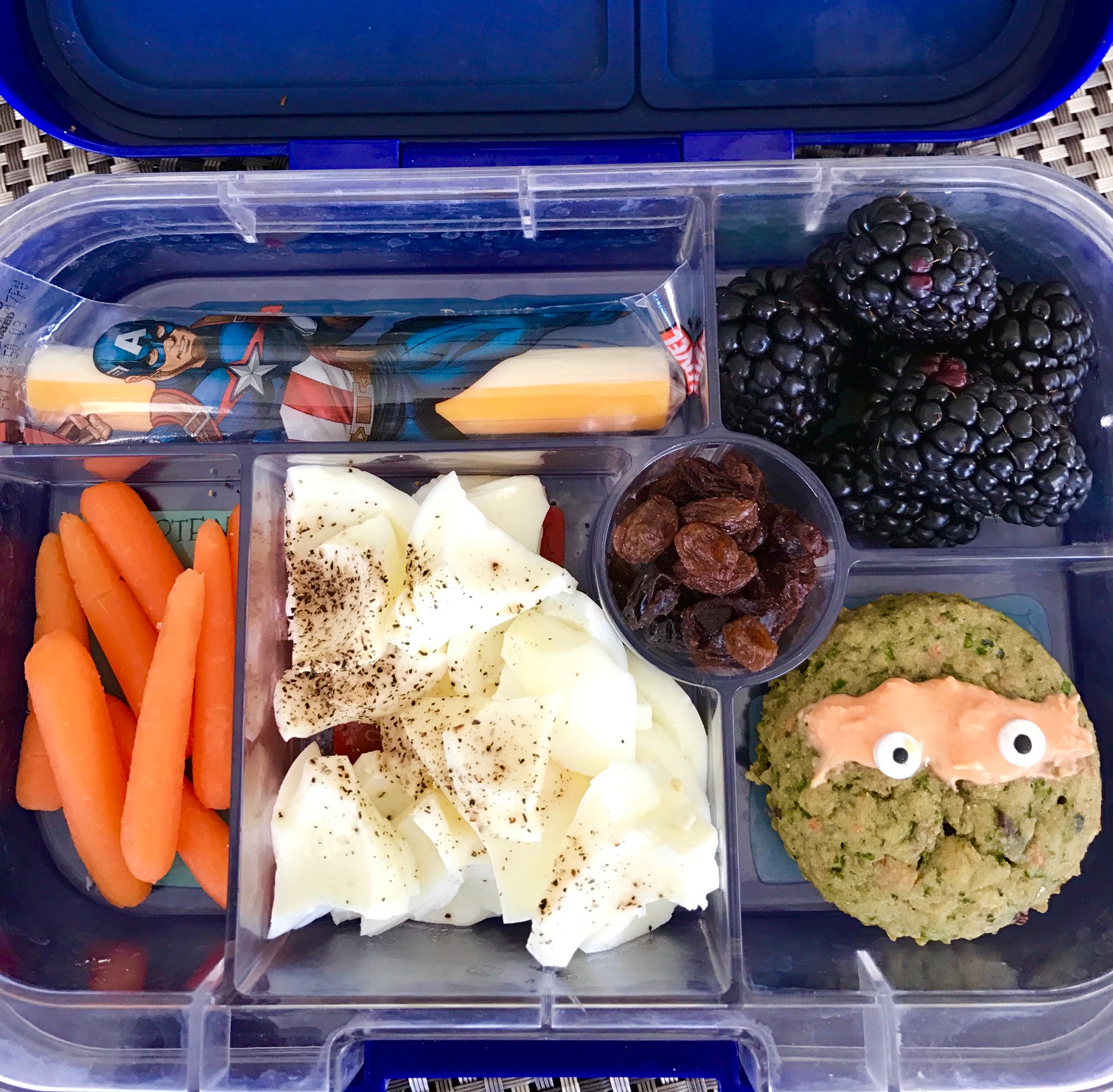 These green muffins make the perfect toddler muffin recipe.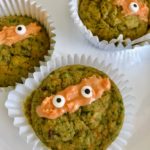 Ninja Turtle Spinach Muffins
Ingredients
For muffins:
1

cup

fresh spinach

3/4

cup

shredded carrots

1

ripe banana

1/2

cup

plain Greek yogurt

1

egg

2

tsp

vanilla extract

1

tbsp

olive oil

1/3

cup

granulated sugar or syrup

1 1/2

cup

oat flour

1

tsp

baking powder

1/2

tsp

baking soda

1/3

cup

dark chocolate chips
For eyes:
1/4

cup

white chocolate chips

natural food dye

candy edible eyes

(I find these at craft stores such as Micheals or AC Moore)
Instructions
In a food processor, blend together spinach, carrots, banana, yogurt, oil, vanilla, and egg. In a separate bowl, mix together dry ingredients. Pour liquid ingredients into dry and mix to create batter. Mix in dark chocolate chips. Bake at 350 F for 15 minutes (or until a toothpick comes out clean).

Allow muffins to cool. Melt white chocolate and mix in 1-2 drops of natural food dye to get the desired color for your turtle's mask. Spread a small line of melted chocolate on each muffin to create the mask. Place eyes on top of the chocolate and allow to set. Once chocolate has hardened, serve or store remaining muffins for up to 1 week in refrigerator.
Recipe Notes
Nutrition Facts Per Muffin: 102 calories, 17 g CHO, 3 g FAT, 3 g PRO, 15 mg sodium, 8 g sugar, 2 g fiber