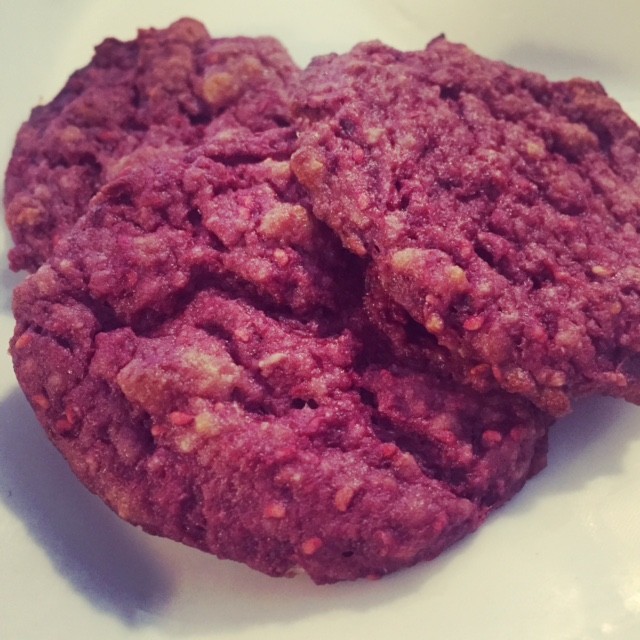 Here is the recipe by popular demand! These little cookies have been getting a lot of attention over on Vine (some of it do to how "interesting" the batter looks before cooking, but don't worry they taste amazing!). These delicious cookies pack in real fruit, little added sugar, and a good source of whole grain and protein for less than 40 calories per cookie! You have to try them!
Ingredients:
1 cup oat bran
1 cup fresh or frozen raspberries
1 large egg
¾ cup plain low fat Greek yogurt
1/3 cup sugar
1 tsp baking powder
½ tsp vanilla extract
½ tsp salt
Preheat oven to 400 F. In a medium bowl mix whisk egg and add in yogurt. Mix together dry ingredients and add into egg/yogurt mixture to create a batter. Add raspberries into a food processor, and blend until pureed. Mix raspberries into batter until evenly distributed. Place 1 Tablespoon mounds of batter onto a lightly greased baking sheet and bake for 15-18 minutes, or until edges are lightly brown in color. Serve warm or cool (keep leftovers refrigerated).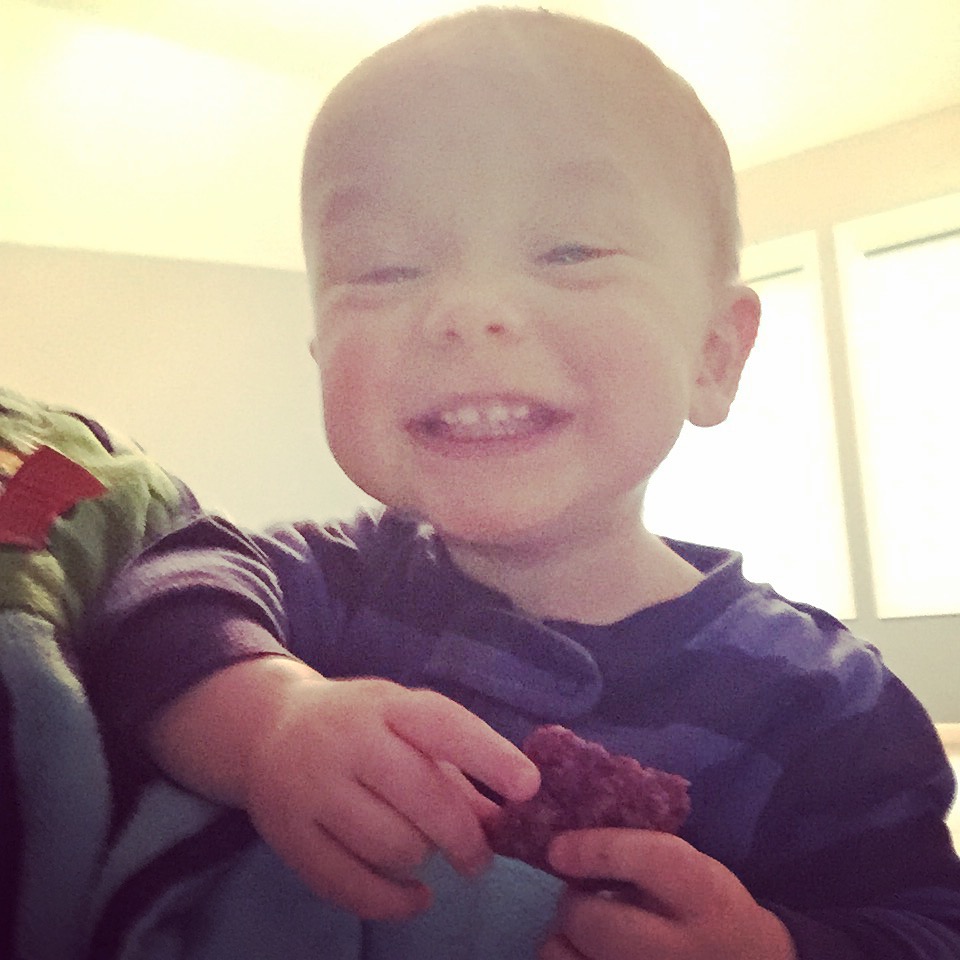 Note: I pureed the raspberries and added into the batter so they were evenly incorporated into the cookies (otherwise my son picks them out!). You can also drop the berries into the batter for a "prettier" cookie as well.