This past week in my 'Maximize Your Metabolism' BootCamp, I was discussing how choosing high volume, low calories foods is one of the easiest ways to lose weight. If you just fill your plate halfway with vegetables at each meal, you will automatically reduce your calorie intake without having to shrink your portions or feel hungry. And while that is easy to say, always fitting in enough vegetables (or enjoying them) can be a bit trickier.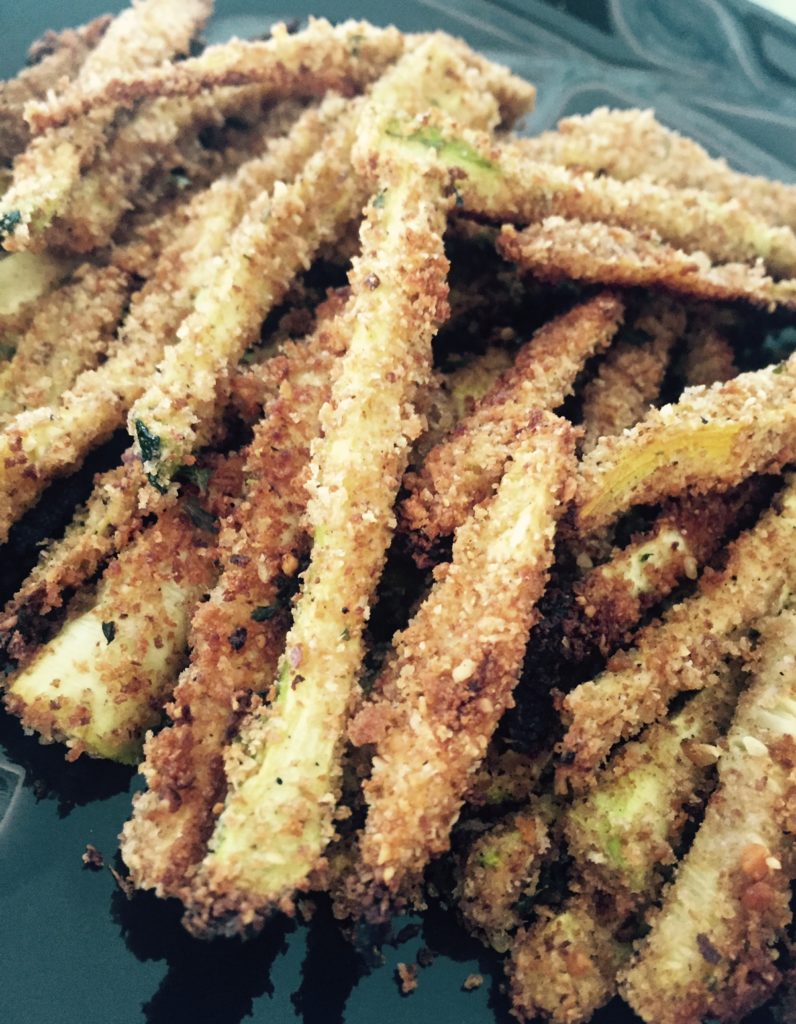 I will fully admit that I was not born a veggie lover. I was a very picky eater as a child, and although I have come a long way, I still struggle with my vegetable intake at times. And since some members of my household can be a bit close-minded when it comes to eating a variety of vegetables (I am not naming names, but there's only three of us and it's not Joey), I have to get creative. So what better way to sneak in more vegetables than by transforming a junk food favorite with an equally delicious veggie alternative?
That's where I came up with the idea for these incredibly easy 'Summer Squash Fries.' And when I say these were easy to make, I mean it. They practically make themselves. Just chop, shake, bake, and serve. You will love them- they honestly came out better than I even expected, I had to stop myself before I ate them all and had none left to share! What's better than a great tasting, low calorie French fry alternative? These healthy French fries will have your whole family excited to eat their veggies 🙂
Yellow Squash & Zucchini Fries
Ingredients:
1 large yellow squash
1 large zucchini
1 teaspoon olive oil
¼ cup whole grain breadcrumbs, seasoned
1 Tbs Parmesan cheese
1 tsp minced garlic
¼ tsp black pepper
1 large plastic zip-close bag
Parchment paper
Preheat oven to 325 F. Line a baking sheet with parchment paper. Slice the vegetables into ¼ inch thick slivers (the size of a fast food French fry). Pour the breadcrumbs, garlic, pepper, and Parmesan cheese into the plastic bag. Seal close and shake to mix. Add sliced vegetables and oil into bake. Seal closed then shake to coat. Pour vegetable strips onto the parchment paper and bake for 20 minutes or until slightly crispy. Serve warm and enjoy!