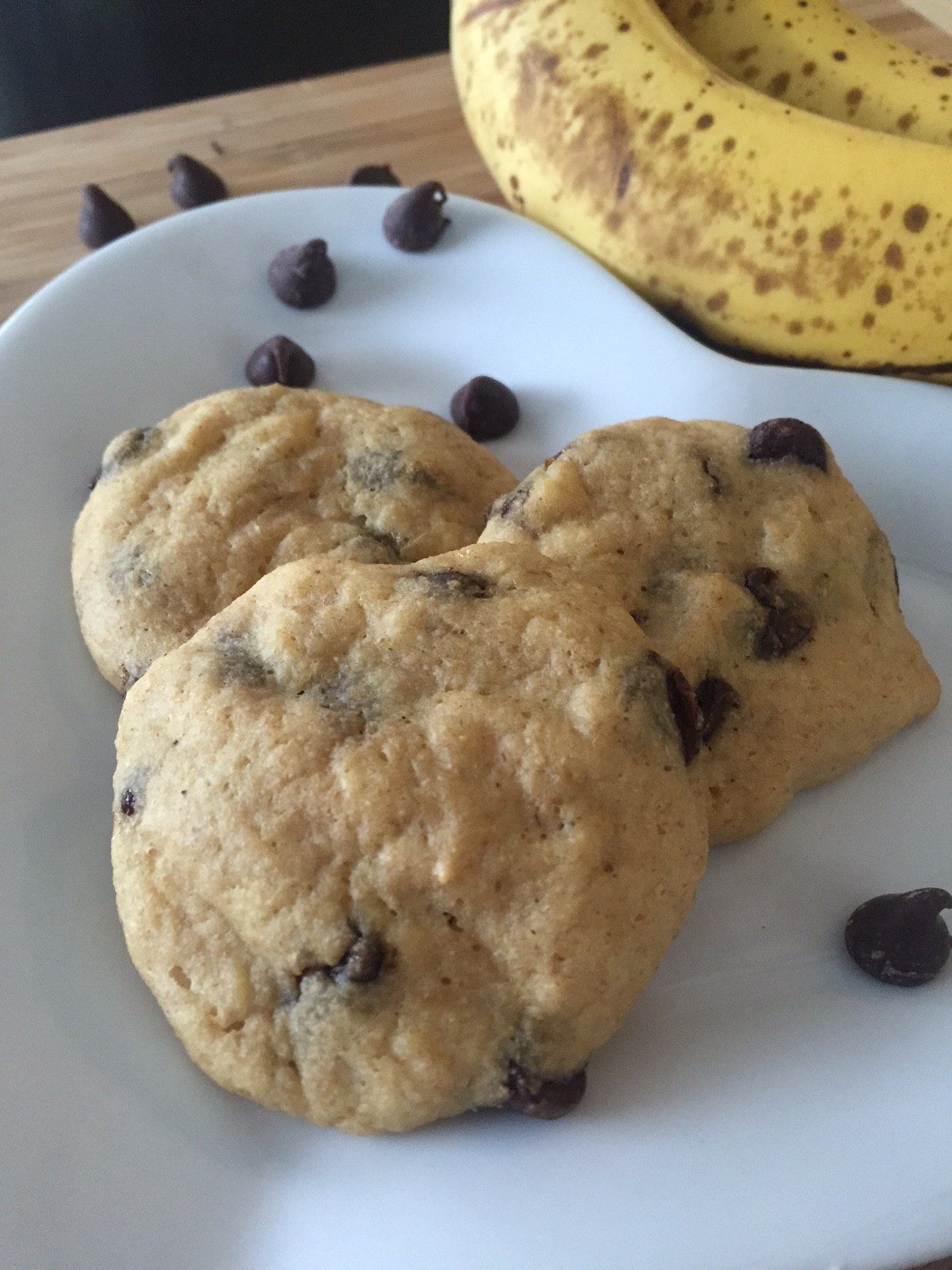 Me & my little chef whipping up a batch of our favorite breakfast cookies!
The holidays are one of my favorite times of year, but I have to admit, I could live without seeing yet another Christmas cookie. Don't get me wrong – I love them! But that's the problem. Everywhere I turn, there's a sugar cookie, a frosted cookie, a chocolate chip cookie …. you get the picture. And all of those cookies can be hard to resist. And my little man has been becoming quite the cookie monster as well. So what's a mom to do? Improvise! There's no need to say 'no' to all cookies, instead just make healthy ones that taste just as good J So that's what I set out to do. After a little trial and error, I was able to create these super easy high protein banana chocolate chip cookies that contain absolutely no added sugar! Since these cookies are packed full of whole grains, fruit, and protein, they can even be eaten as a healthy addition to breakfast or any meal where you need a bit of a sweet fix.
High Protein Banana Chocolate Chip Breakfast Cookie Recipe
Ingredients:
1 large banana, mashed
¾ cup low fat Greek yogurt, vanilla
1 egg
1 cup oat flour
¼ tsp vanilla
1 tsp baking powder
¼ tsp salt
½ cup dark chocolate chips
Directions:
Preheat oven to 400 F and line a cookie sheet with parchment paper. In a large bowl, mash large banana and add in Greek yogurt; mix well. Whisk egg and add to liquid ingredients. Fold in dry ingredients (everything but the chocolate chips) and mix well. Add in chocolate chips and mix until evening distributed.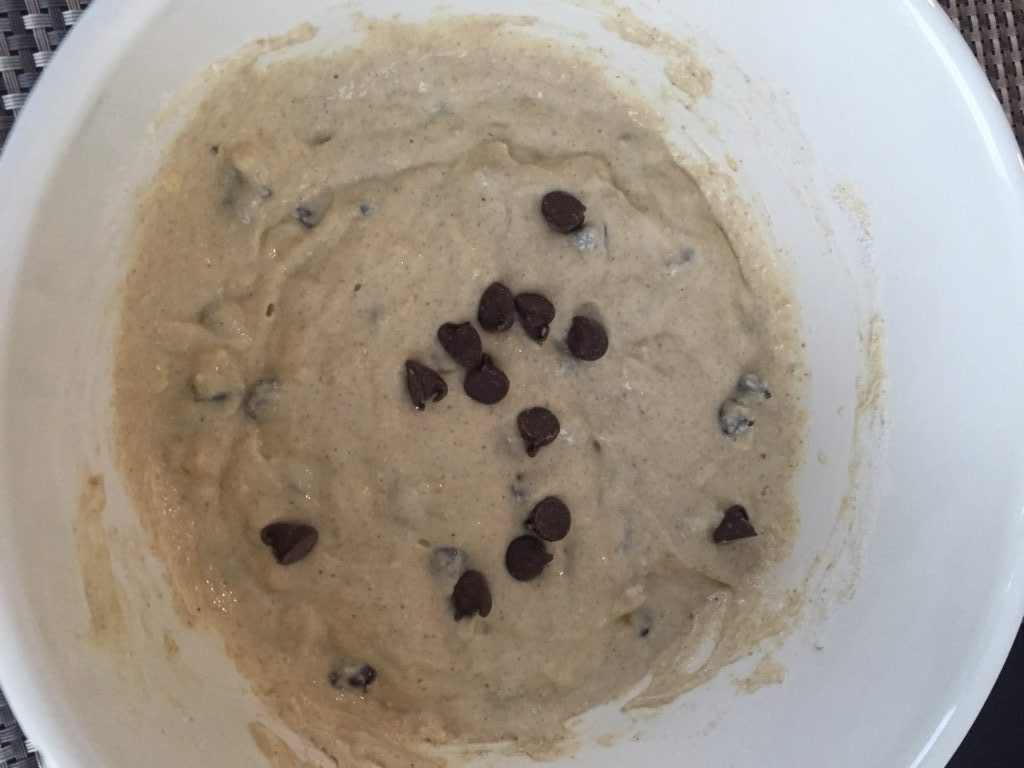 Scoop dough by the tablespoon onto lined cookie sheets.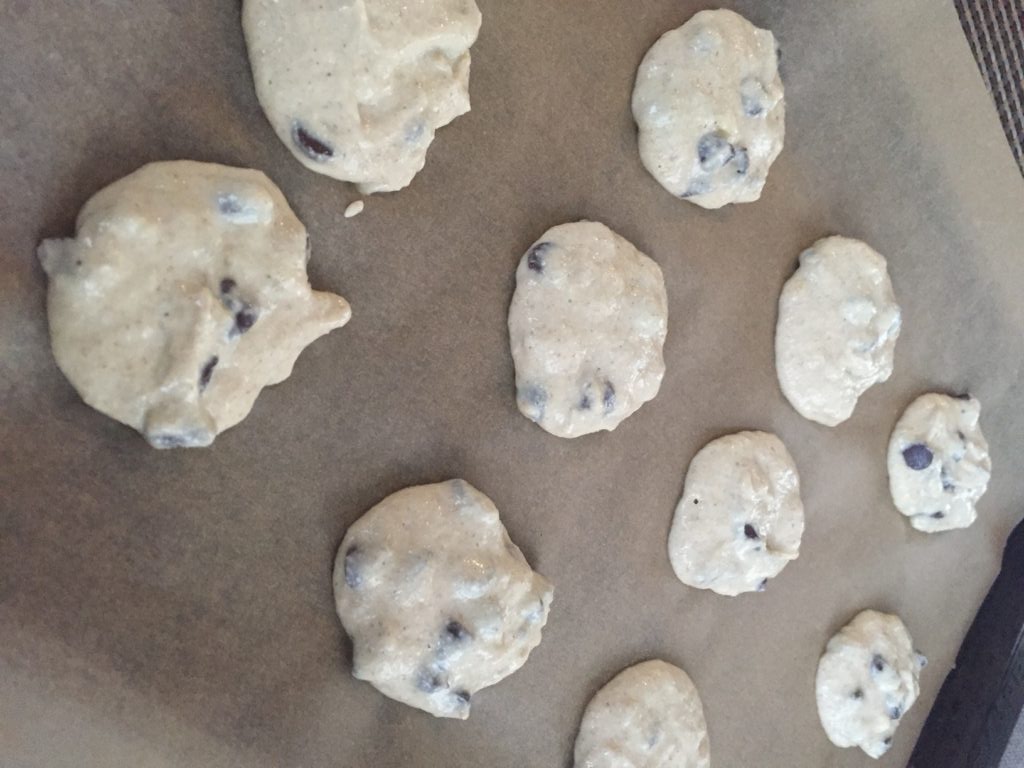 Bake for 15-18 minutes until edges are light brown. Serve warm or cooled and store leftovers in refrigerator.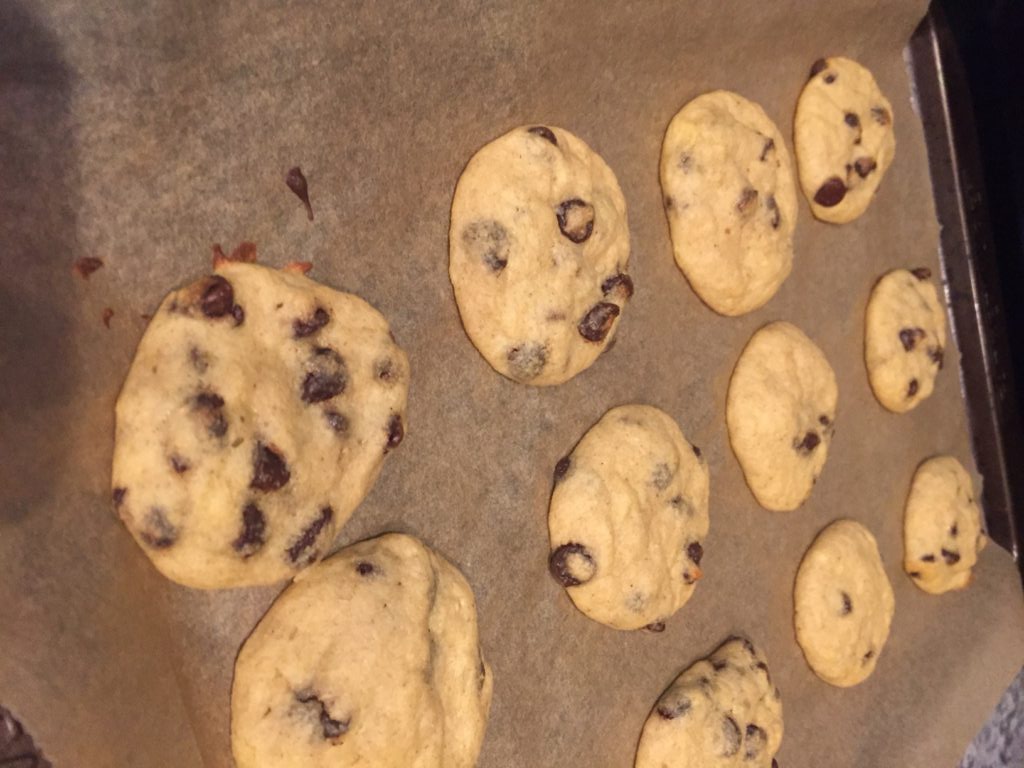 Makes 18 servings
Nutrition Facts (per serving)
64 calories 9gm carbs 3gm protein 1.5gm fat