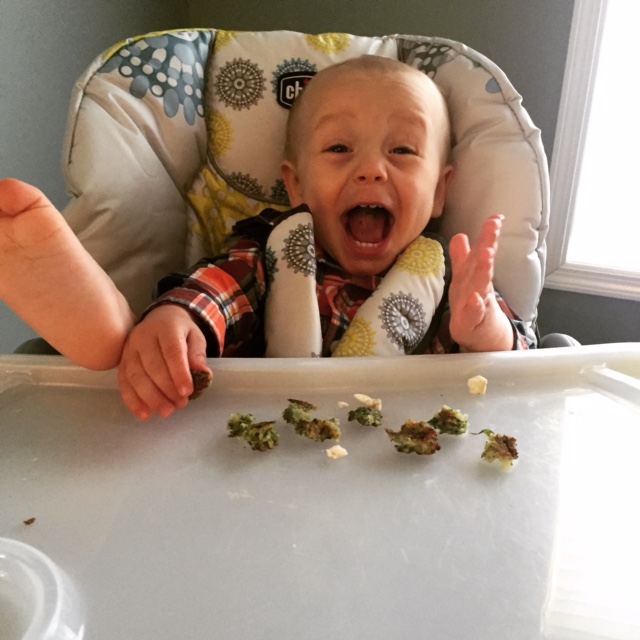 Feeding a baby or toddler can be challenges. In fact, it can feel overwhelming at times. You may worry did he eat enough? Too much? Did he take in the right nutrients? And the list goes on and on. Picky eaters and defiant toddlers can make for stressful meal times that leave everyone frustrated. But it doesn't have to be this way.
Take the stress out of your meals by realizing one thing: your only job as a parent is to provide a healthy balance of foods to your baby. Your child will determine how much of these foods he will choose to eat, if he chooses to eat them at all. That's it! Force feeding, fighting, bribing, these things don't work. And they most often result in poorer eating habits over time. What does work is to just focus on exposing your child to healthy food options and being an example of healthy eating yourself. Your baby will mirror what you do. If you eat a large amount of fruits and vegetables regularly, your baby most likely will too – even if it doesn't seem that way right now.
So relax! At the next meal, offer your baby a variety of healthy finger foods (or purees). If he eats them, great! If he just touches them, that's fine too. If he picks them up and throws them, oh well! It's all about exposure right now. The more a child is exposed to a food, the more likely over time he will come to eat that food. But if meal times are filled with stress and power struggles, your child will learn quickly to hold his ground and display his defiance in food choices. Of course this is always easier said then done, but it really does work.
Try to focus on your child's balance of food over the course of a week instead of day to day. For instance, Joey essentially ate a plate full of peanut butter for dinner last night (that he licked off of the carrots and apples I provided with it). But the day before he ate a huge variety of protein options along with grains, fruits, and veggies. It all balances out in the end!